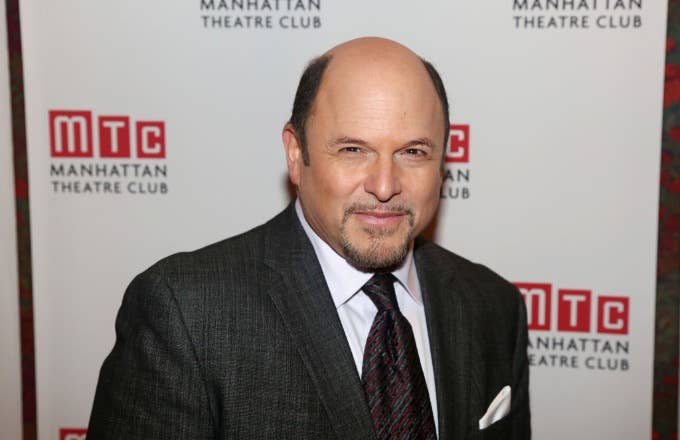 Spoiler alert for anyone who hasn't caught the controversial Seinfeld finale yet: They all go to jail.
Series star Jason Alexander, who—as I hope like hell I don't have to remind you—played George Costanza, came through with some words of support Monday for the Game of Thronesteam following the HBO airing of their series finale. In a thoughtful tweet addressed to the team, Alexander joked he knows "a little something about finales and disappointed fans." He also offered up some advice for anyone who feels like they're taking heat for the finale, urging them to just enjoy this moment.
One day later, he clarified that his statement was not meant to be interpreted as some sort of subtle jab at how Jerry Seinfeld and Larry David chose to wrap up the NBC sitcom in 1998. Instead, Alexander said, he remains a fan of their vision despite still "getting crap" from fans about it.
While no one landed in jail in the late '90s during the final Thrones season, there were some frustrating water bottle and coffee cup cameos. As for where the showrunners took the story in 2019, some fans went as far as vehemently petitioning for the entire season to be remade. Those moves, rightfully, have been met with general disgust from the cast, including Sophie Turner. In a New York Timesinterview Monday, the Sansa Stark actress said such moves from fans are "disrespectful" to all those who put so much work into the episodes.