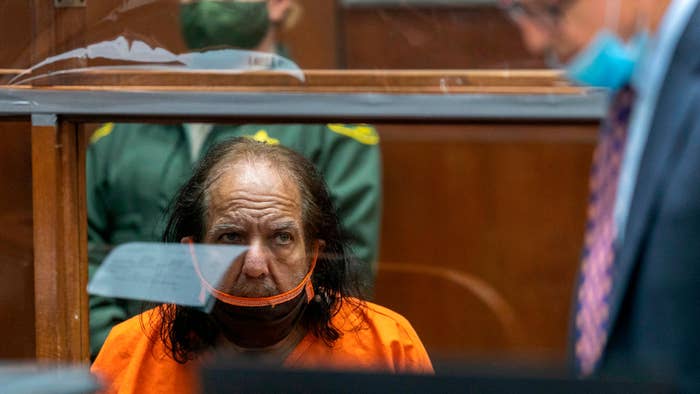 Ron Jeremy has been placed in a state mental health facility, where he can legally be held for as long as two years.
The move, first reported by Reuters on Tuesday, was widely expected after news last month that the former adult film star had "severe dementia." Also last month, Jeremy was formally declared mentally incompetent to stand trial on numerous allegations including rape and sexual assault.
When reached for comment by Complex on Wednesday, a spokesperson for the Los Angeles County District Attorney's Office confirmed that Jeremy was committed to a state mental health facility on Tuesday.
"He has a hearing on May for a progress report," the rep added in an emailed statement.
Complex has also reached out to Jeremy's lawyer for additional comment. This story may be updated.
In August 2021, the D.A.'s office announced that Jeremy had been indicted on more than 30 sexual assault counts spanning 21 different victims and two different decades. Jeremy pleaded not guilty to the ensuing counts, which included allegations of forcible rape and a lewd act upon a child.
Prior to the 2021 indictment, Jeremy was charged in June 2020 in connection with allegedly raping three women and assaulting another. Jeremy and his attorney have maintained innocence throughout coverage of the once-ubiquitous porn star's court proceedings.
Per an Associated Press report at the time, Jeremy's 2020 charges were a result of the work of a task force that had also seen charges being brought against disgraced (and later convicted) film industry exec Harvey Weinstein.