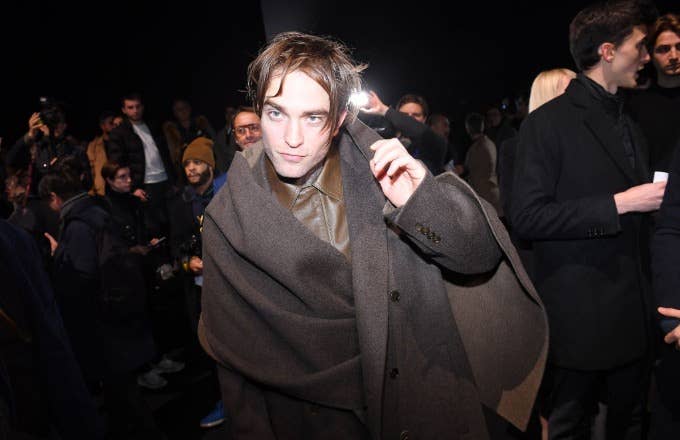 2020 will most assuredly be a complete and utter shitshow from top to bottom, but at least we'll be able to take a nice respite in the summer with the arrival of a characteristically mysterious new film from Dunkirk director Christopher Nolan.
Among the untitled project's cast are BlacKkKlansman's John David Washington and André 3000's High Life co-star Robert Pattinson, who recently said probably about as much he's allowed to in terms of what to expect from Nolan this go-around. 
"I got locked in a room to read the script—I don't have it myself," Pattinson told USA Today in a High Life-promoting interview published Thursday, noting that he's "sworn to secrecy" about the shoot. "I've been a little wary of doing big movies for years and years, but there's just something about Chris Nolan's stuff. He seems like the only director now who can do what is essentially a very personal, independent movie that has huge scale. I read the script and it's unreal."
At one point during the hype cycle, a report popped up in which the project was described as a romantic thriller and akin to "North by Northwest in tone meets Inception." A subsequent statement from Warner Bros., however, disputed that description. A rep told Complex in a statement last month that the report (which stemmed from a since-removed @ProdWeek tweet) was inaccurate and that no new info on the film was available.
The film also stars Elizabeth Debicki and is due in theaters July 17, 2020.
In the meantime, Pattinson—who's set to begin production with Nolan's team later this year—has been spotted shooting The Devil All the Time in the Alabama cities of Anniston and Birmingham.