In case you've somehow not noticed it, Rian Johnson is indeed having a moment. More specifically, Johnson-helmed mysteries can't help but dominate the conversation, including with last month's Netflix arrival of the Knives Out continuation Glass Onion.
And while fans probably shouldn't expect their tweeted wishes for a Muppets and Benoit Blanc crossover to be brought to life anytime soon, they most certainly should be looking forward to the debut of another mystery-focused project from the director, this time starring the reliably great Natasha Lyonne.
The upcoming Poker Face sees Lyonne (who's also an executive producer on the series) playing Charlie Cale, who will spend all 10 episodes of what Peacock has billed as a "mystery-of-the-week" compulsively using her unique mystery-solving expertise while on the run in a Plymouth Barracuda.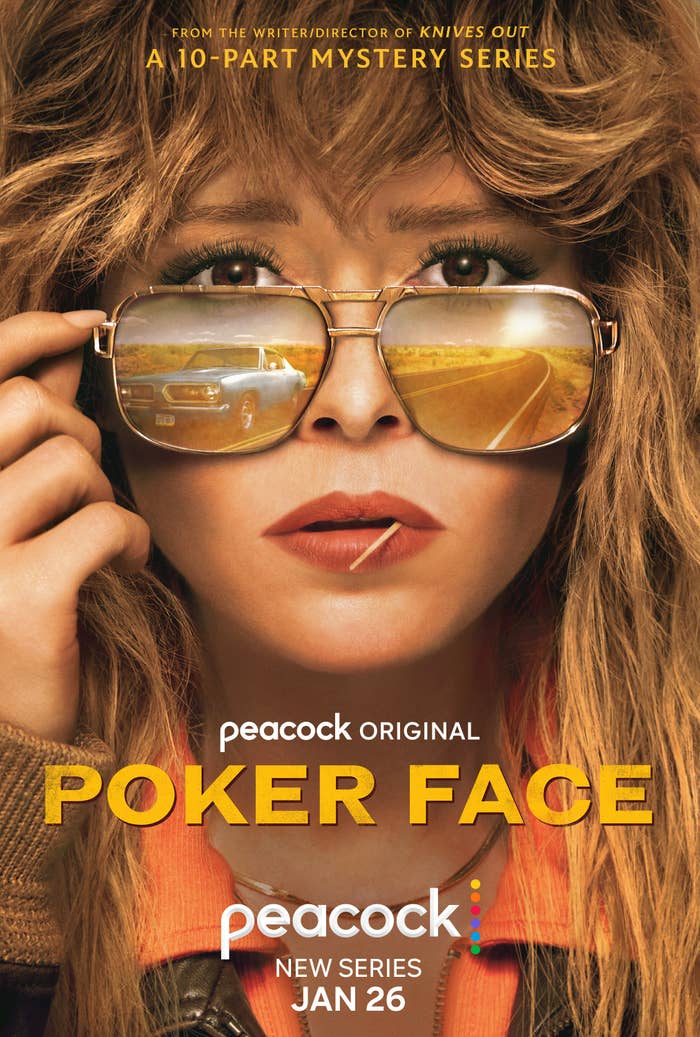 Johnson is credited as creator, writer, director, and executive producer of the new series, which marks his TV debut. After its four-episode launch later this month, Peacock will continue rolling out the rest of the 10-episode hour-long series on a weekly basis. Joining Lyonne as guest stars across this inaugural run are Adrien Brody, Chloë Sevigny, Lil Rel Howery, Hong Chau, Joseph Gordon-Levitt, Benjamin Bratt, Tim Meadows, and more.
In a previously shared statement teasing what fans can expect from his latest endeavor, Johnson and Lyonne revealed that the initial idea for what became Poker Face started as merely "a good dinner conversation" over steak frites about detective shows, namely how they often achieve a "reliable pleasure" for the viewer.
Poker Face premieres on Jan. 26 via Peacock.
Sign up for Peacock
to stream NBCU shows