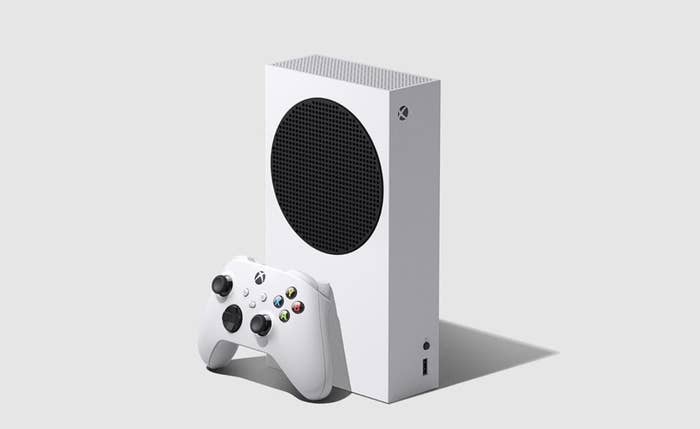 Microsoft is touting the impending arrival of the "smallest Xbox ever."
Indeed, the tech company has now made an official announcement regarding the new Xbox Series S, which promises "next-gen performance in the smallest Xbox ever." The new device doesn't yet have an official release date, but Microsoft did confirm that it'll hit the market at the very competitive price of $299.
And while Microsoft hasn't yet provided additional specs to the public, at least not in an official capacity, the sleuths over at Windows Central are claiming that the Xbox Series S will be released alongside the Xbox Series X (which was previously announced at a price of $499) on Nov. 10. That report also adds that the Xbox Series S is most likely aimed at shoppers who are using 1080p monitors, albeit with stronger frame rates.
"Shoppers can also score the new console starting at $24.99 a month with the Xbox All Access program," Microsoft announced via a press release, "which includes access to over 100+ games for the entire household with Xbox Game Pass Ultimate. The best part: you can get it in time for the holidays." Xbox Wire announced that Xbox All Access was expanding to 12 countries for the holidays, and that you could own an Xbox Series S for no upfront costs—just $24.99 payments over the course of 24 months. You'd also get access to "an instant library of over 100 high-quality games" as well as same-day releases for Xbox Game Studios games, including Halo Infinite. Check out their announcement for more details, as well as new information on Xbox Game Pass, which now comes with EA Play at no additional cost.
For those paying attention to the world of gaming at large, the Xbox Series S announcement could mean that Sony—whose new PlayStation 5 device is also being released this year—is aiming to announce some new details soon about its equally anticipated launch.
Either way, the coming months should be interesting for those tasked with choosing between taking either the Xbox or the PlayStation path into the next generation of gaming. Godspeed, all.