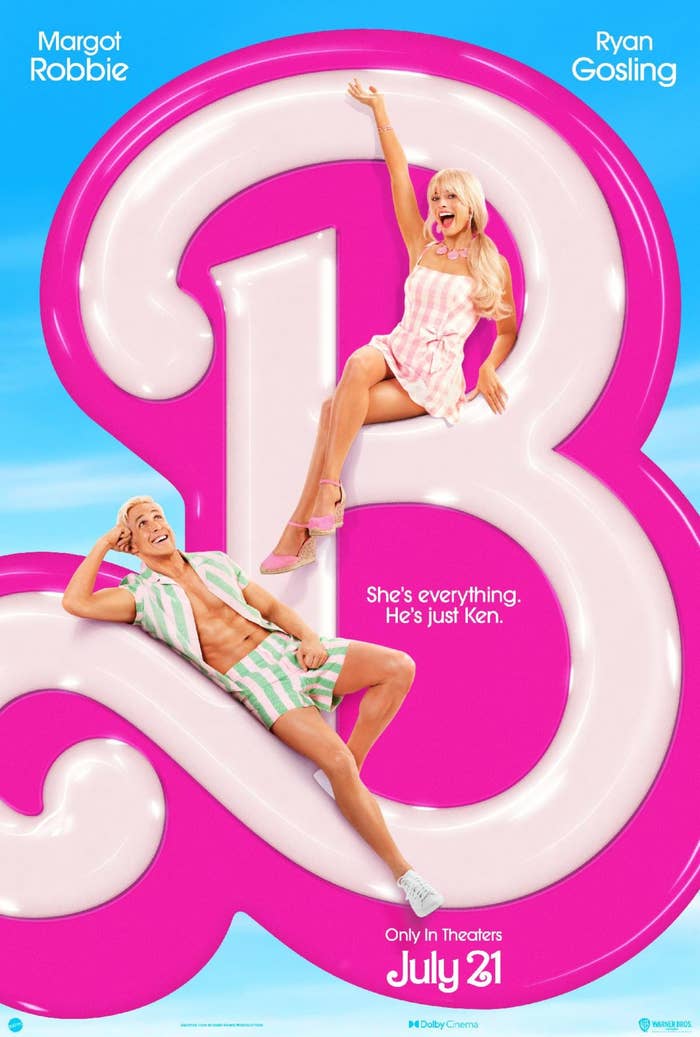 Up top, catch the latest teaser trailer for the film, which was penned by Gerwig and her real-life partner Noah Baumbach. Starring as Barbie and Ken, respectively, are Margot Robbie and Ryan Gosling. Rounding out the cast are Issa Rae, Will Ferrell, Helen Mirren, Michael Cera, Simu Liu, Dua Lipa, Ncuti Gatwa, and more (many more, in fact).
Barbie rolls into theaters on July 21. As revealed in the latest teaser, we can all likely expect to hear the phrase "Nobody's gonna beach anyone off" amid an apparent disagreement between two Kens.
We've known that Oscar-nominated filmmaker Greta Gerwig was set to helm the first-ever live-action Barbie film since the summer of 2021. At the time, Gerwig was still fresh off her Academy Award nomination for Best Adapted Screenplay for her acclaimed adaptation of Little Women. Her solo directorial debut, Lady Bird, was also nominated for a slew of Oscars at the 2018 ceremony.
Last year, Gerwig starred alongside her previous Frances Ha collaborator Adam Driver in Baumbach's Don DeLillo adaptation White Noise. As has been discussed in recent months amid toxic train talk, a key point in the Danny Elfman-scored film proved unfortunately prescient.
Expected to be on the horizon for Gerwig after Barbie is a live-action Snow White. The film, directed by Marc Webb, stars Rachel Zegler in the titular role and was penned by Gerwig with Erin Cressida Wilson. Disney is currently scheduled to be releasing the film next year.