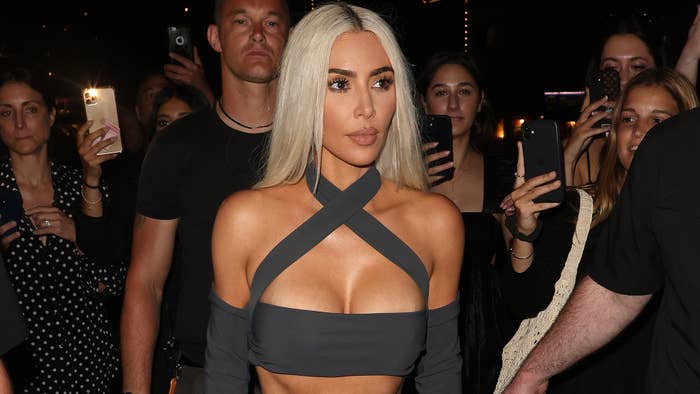 News of the fecally focused variety received quite the bump this week thanks to a well-placed Kim Kardashian quote.
As excrement-minded excerptists may have already informed you, the quote in question arrives early into a New York Times piece on Kardashian, who this month launches a new skincare line.
"I'll try anything," Kardashian said in the May-conducted interview. "If you told me that I literally had to eat poop every single day and I would look younger, I might. I just might." The rest of the piece does not see a return to this topic, although the ensuing number of waste-wallowing headlines showed no signs of slowing down at the time of this writing.
As for the new skincare line, SKKN BY KIM is set to launch on June 21. In a recently released promo video (see above), Kardashian detailed the inspiration behind her latest beauty endeavor, which she says provides her "years of experience and facials and dermatologist appointments" in bottle form.
"I think my mission in launching SKKN is just that I really have always been this girl that loves to share my tips and my tricks with people," she said. "I feel like it's so selfish to not share information."
Meanwhile, recent Kardashian updates have largely focused on moments from the family's recently launched Hulu series, the latest episode of which sees Kim opening up about the beginning of her and Pete Davidson's relationship. In her words, Pete is "literally the best human being" she's met.