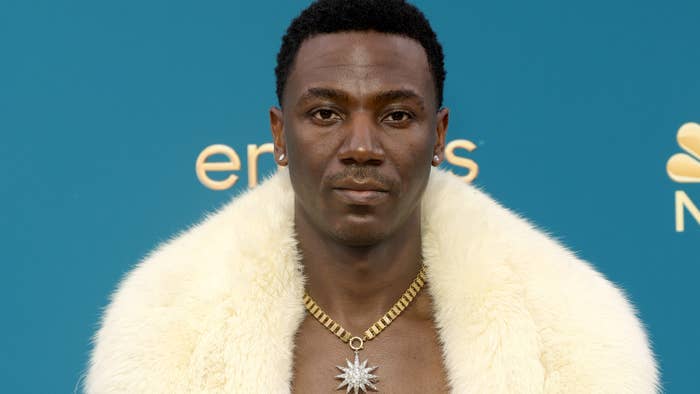 Jerrod Carmichael will host the 2023 edition of the Golden Globe Awards.
Thursday, Carmichael was announced as the host of the ceremony, which is set for next month and notably marks a return to the broadcast arena following NBC's decision last year to not offer its services amid a multifaceted controversy. The Hollywood Foreign Press Association (HFPA), notably, had been the subject of a Los Angeles Timesreport in 2021 in which it was revealed that (among other points of criticism) the group had zero Black members at the time.
In a statement shared with Complex, current HFPA president Helen Hoehne said the organization was "so excited" about this pairing.
"His comedic talents have entertained and thrilled audience while providing thought-provoking moments that are so important in the times we live," Hoehne said of Carmichael, whose deeply personal Rothaniel special won an Emmy earlier this year. "Jerrod is the special kind of talent this show calls for to kick off the awards season."
Varietyfirst reported the news of Carmichael's hosting.
The 80th Annual Golden Globe Awards—presented by the HFPA, dick clark productions (dcp), and NBC—will air live from the Beverly Hilton in Beverly Hills, California on NBC and Peacock on Jan. 10 at 8 p.m. ET. This year's nominees are set to be announced on Dec. 12 with presenters George and Mayan Lopez, who star together on Lopez vs. Lopez.
As for the Globes' recent controversies, the HFPA launched a timeline last May aimed at "implementing transformational changes as quickly—and as thoughtfully—as possible," citing this goal as a "top priority" moving forward. Alongside the announcement of a new one-year agreement with the HFPA and dcp in September, Frances Berwick—who serves as chairman of NBCUniversal Television and Streaming's Entertainment Networks division—recognized the show's "commitment to ongoing change."
Carmichael, meanwhile, made his directorial debut with this year's excellent On the Count of Three. The acclaimed film, which sees Carmichael starring alongside Christopher Abbott, first debuted at the 2021 Sundance Film Festival and is now available to stream via Hulu.
Sign up for Peacock
to stream NBCU shows