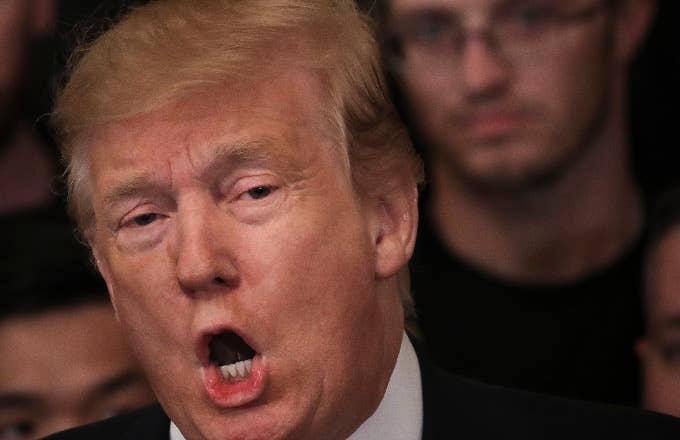 As expected, HBO has confirmed it isn't exactly keen on people like Trump using its properties as political devices.
In response to a Trump tweet amidst Mueller Report Mania Thursday, HBO snuck in some Game of Thrones promo while affirming their disapproval of using the network's intellectual property.
"Though we can understand the enthusiasm for Game of Thrones now that the final season has arrived, we still prefer our intellectual property not be used for political purposes," a network rep toldUSA Today. At the time of this writing, the tweet remains very ugly and very live.
HBO, of course, has been through this tomfoolery before. Back in November, the network issued a similar statement in response to Trump's Thrones-lifting "Sanctions are coming" meme. 
Instead, enjoy a selection of people clowning Trump's latest misappropriation of Thrones, a show he probably doesn't even watch:
Trump got a similarly predictable pushback, though much stronger, when he tried to superimpose Trumpism into The Dark Knight Rises. The campaign video in question featuring unauthorized use of the film's score was quickly removed from Twitter earlier this month.
As for the redacted Mueller report itself, it has now been made available to the public.