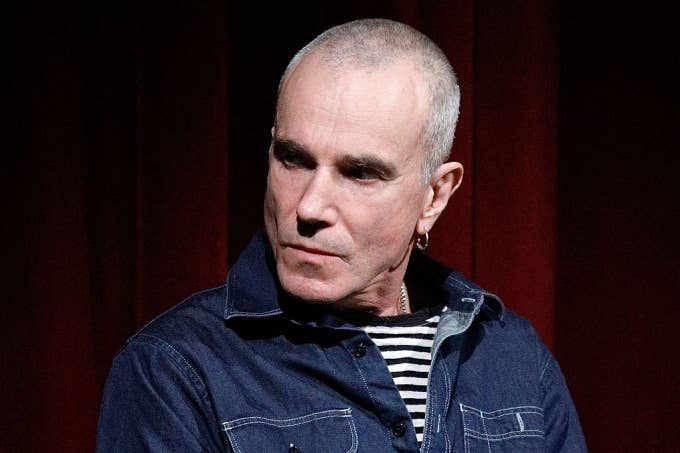 Paul Thomas Anderson's Phantom Thread is a triumph. Go see it, squidbrains. For some, the film is perhaps most notable for star Daniel Day-Lewis' claim that it will mark his final project as an actor. A new report from Page Six, however, adds a technicality-based loophole to the Oscar-winning actor's previously announced retirement from movies.
Sources apparently whispered in the Six team's ear something about Day-Lewis "meeting with studio execs" regarding a possible producer role on an upcoming project. One source claimed to have recently seen the actor at the A24 office, while another said he was trying to help a friend's film get financed. Day-Lewis, according to yet another source, could also "potentially" turn his focus to penning a screenplay.
In Lewis' four-decade career, the 60-year-old actor has taken zero jobs as producer or writer.
In a surprise statement last June, Day-Lewis' spokesperson Leslee Dart confirmed his impending retirement from acting. "Daniel Day-Lewis will no longer be working as an actor," Dart told Variety. "He is immensely grateful to all of his collaborators and audiences over the many years. This is a private decision and neither he nor his representatives will make any further comment on this subject."
Months after his rep's statement, Day-Lewis elaborated further on what he described as "the impulse to quit" and its roots during an interview with W. "I didn't want to get sucked back into another project," he said of his decision to release a statement of seeming finality on his career. "All my life, I've mouthed off about how I should stop acting, and I don't know why it was different this time, but the impulse to quit took root in me, and that became a compulsion. It was something I had to do."
Day-Lewis added that Phantom Thread, which may very well go down as his final acting project, took him and Anderson "by surprise" with a sadness that still lives within him.