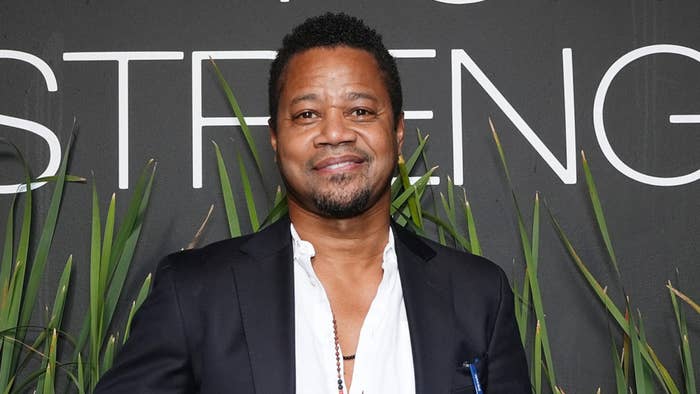 There will be no trial in a civil lawsuit against Oscar-winning actor Cuba Gooding Jr., who had been accused of rape in the case.
A trial focused on the accusations, which stemmed from an alleged 2013 encounter involving Gooding and an unidentified woman, had been expected to begin on Tuesday. Later that morning, however, the Associated Press and other outlets reported the trial was "off" due to a settlement.
"Trial off," a New York federal court calendar entry read. The reason for the cancelation, per reports, was that "the parties have resolved the matter." Additional info was not immediately made public.
Complex has reached out to a rep for Cuba Gooding Jr. for comment. This story may be updated.
In August 2020, per a New York Times report at the time, Gooding was accused of raping a woman he met at a restaurant in the Greenwich Village area. According to the suit, Gooding allegedly invited the woman and a friend back to his hotel for drinks. Gooding was accused of having blocked the woman from leaving the hotel; furthermore, he was alleged to have "pushed her onto the bed and raped her," per the report.
Attorney Mark Heller, who was representing Gooding at the time the lawsuit was initially announced, previously denied the allegations against his client as "false." The civil suit saw the unidentified woman seeking a reported $6 million in damages.
News of the suit first broke amid a number of allegations against the actor being made public. In April of last year, for example, the actor pleaded guilty to a forcible touching charge in connection with an incident at a club in New York in 2018.
Filmography wise, Gooding has a number of projects publicly listed as being in various stages of development. Earlier this year, he appeared alongside Bruce Dern in the ill-received thriller The Weapon.