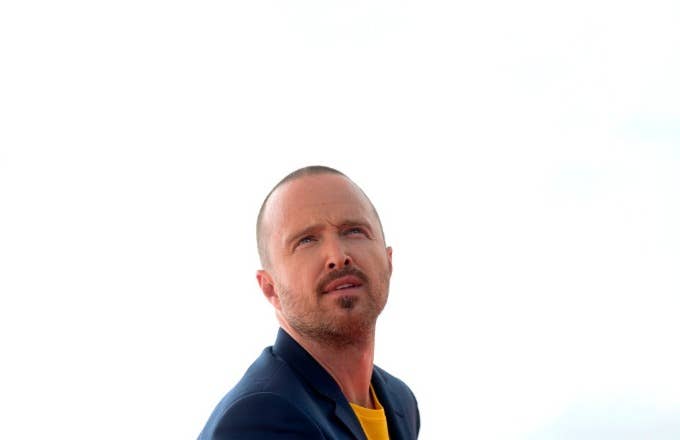 If you haven't seen El Camino by now—or, for that matter, anything else from the Breaking Bad cinematic universe—then there's honestly no hope for you. Still, perhaps you'll find something to enjoy about the recently surfaced fact that star Aaron Paul let loose a wildly spot-on prediction for his character's fate during a Reddit AMA three years ago.
Noting at the time that he felt there were two potential ways for Jesse Pinkman's then-theoretical continuation to go, Paul—in what definitely counts as a theoretically inadvertent spoiler—presented what basically amounts to the exact ending of El Camino, as highlighted by the official Netflix U.K. Twitter.
"They're gonna be searching high and low for Jesse, so I don't know," he said at the time. "I like to think he was building something in Alaska…but he could be locked away in a prison somewhere. But we don't like to think about that version of the show. So, I think he's living happy on a lake somewhere in Alaska, fishing a lot, making things out of wood, probably kicked the habit of meth."
Add this dash of intel to the welcomed swath of Breaking Bad-related headlines in recent months, including a look back at a bizarre bit of hate mail Paul once received from a Lost fan, as well as his thoughts on the El Camino cameos.
Also, Netflix just dropped a breakdown clip featuring Paul sharing some insight on that "a couple large pies" scene from El Camino. It's a must-watch: