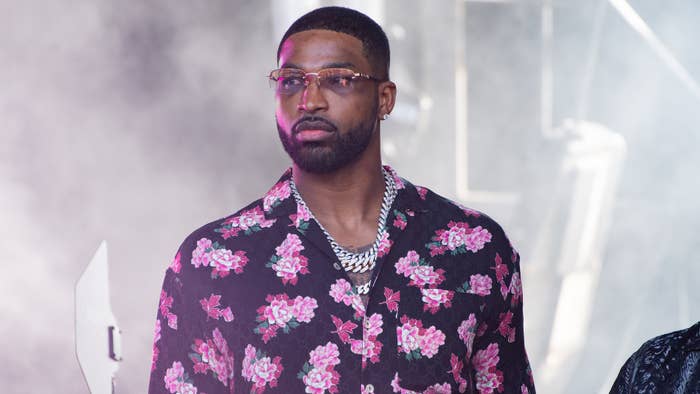 The details of Tristan Thompson's paternity settlement have been ironed out, and it looks like he'll pay monthly child support to the mother of his 1-year-old son.
TMZ reports Thompson will give Maralee Nichols $9,500 every month for their son Theo, and will also pay for some of her legal expenses. According to sources, Nichols has sole custody and an official visitation plan will be resolved soon. Thompson's name will also appear on the baby's birth certificate.
While Thompson has made millions in the NBA during his career, his monthly child support has remained low because he isn't signed to a team right now and isn't earning, which is key when deciding on child support.
Theo turned one this December. Following his birth last year, Nichols filed a lawsuit against Thompson for child support, where she alleged that he tried to give her $75,000 in hush money so no one would find out about the baby.
A month later, in January, Thompson publicly apologized to Khloé Kardashian on his Instagram Stories after the paternity test revealed he was Theo's father. "You don't deserve the heartache and humiliation I have caused you," Thompson wrote. "You don't deserve the way I have treated you over the years. My actions have certainly not lined up with the way I view you."
The scandal took place while Khloé and Thompson were expecting their second child together with a surrogate. Their son was born in July. The former couple is no longer together, though they co-parent their two kids.