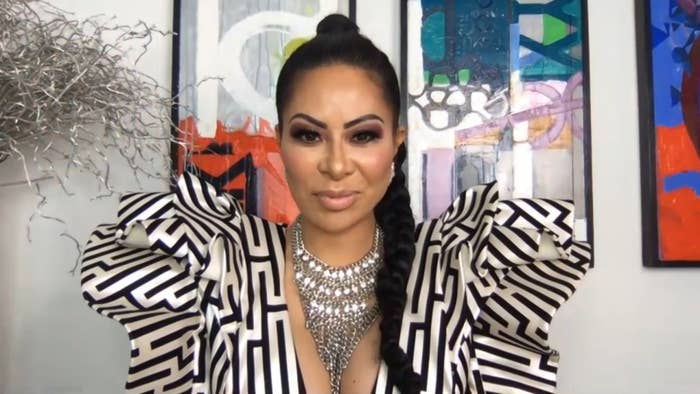 Jen Shah, who was featured on Bravo TV's The Real Housewives of Salt Lake City, has been at the center of a fraud case, with the investigation leading authorities to raid her home last year.
Now, a list of what the feds found at her home has been released. According to court documents obtained by TMZ, the sweep in March 2021 led to the discovery of a number of counterfeit designer handbags and jewelry at Shah's home in Salt Lake City, Utah. Over 30 fake luxury purses and about 40 pieces of fake jewelry were found; among the fraudulent bags were Chanel, Balenciaga, Hermes, and Louis Vuitton, among others, and the knockoff jewels spanned Bulgari, Chanel, Cartier, Tiffany & Co, and more.
She was arrested in March 2021 for wire fraud and laundering, after authorities came to believe that she was cheating hundreds of people through a telemarketing scam. She later pleaded guilty in July and was instructed to pay $6.5 million of $9.5 million in restitution. The items that were found in the raid are meant to go toward the $6.5 million. In addition to the knockoff items, there were also some authentic designer pieces.
Shah had been facing up to 30 years in prison with supervised release for five years. However, her plea agreement asked for 11 to 14 years in prison and restitution of up to $9.5 million. She will head back to court after the holiday season, according to Page Six.