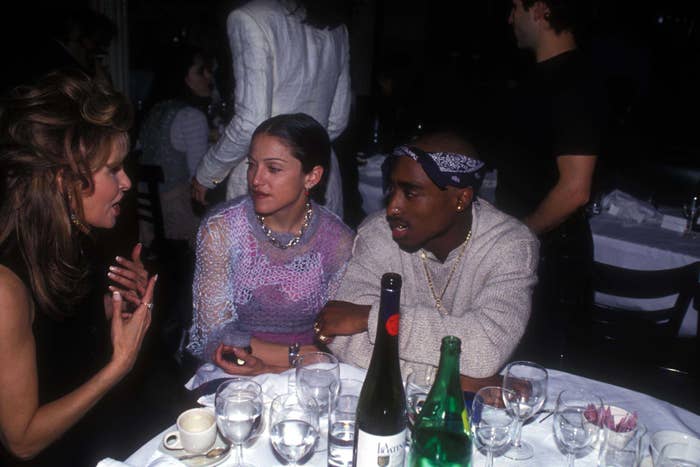 Tupac Amaru Shakur is a legendary figure in his own right. He began his career as part of the rap group Digital Underground and climbed to honorary success, ultimately becoming one of the highest-paid rap stars of his era. His unfortunate death took a toll on the hip-hop community, as his unapologetic persona and authentic rhymes cannot be matched.
Shakur did not shy away from the public eye and lived his life in front of millions, which oftentimes included his relationships. Nineties couples were just a decade shy away from experiencing the notorious tabloids and obsessive paparazzi that took over the early 2000s. But for Tupac, one of his most infamous photographs caused a major uproar in the hip-hop community.
The photo saw Tupac hanging out with Faith Evans, who was married to the Notorious B.I.G. at the time, and leaning on her shoulder. At that point, the East vs. West Coast beef was at its peak, and when the photos of Evans and Shakur surfaced, rumors swirled of a possible sexual relationship between the two. This speculation gained more traction after Pac released his diss track "Hit 'Em Up," where he rapped, "That's why I fucked yo' b*tch, you fat motherfucker/Westside, Bad Boy killers." Evans has denied claims that the two had anything more than a friendship.
But Tupac's rumored relationships do not stop there. In recent news, Pac's name has been tied to longtime childhood friend Jada Pinkett Smith. The two have been rumored to have had a romantic relationship, but Jada continues to deny the speculation to this day.
Upon the release of her memoir, Pinkett Smith spoke of their friendship, saying that the late rapper was her "soulmate" and "If there is such a thing as past lives, I definitely think that Pac and I have traveled a few together." When asked if the two were romantically involved, Pinkett Smith clarified that she and Pac had a "friend-love chemistry," adding, "It was like God made us that way. It was like, look, I'm going to put y'all together, right? Y'all are going to be a dynamic duo. But I'm going to tell you right now, I'm going to make it so y'all are not going to be able to get together 'cause that just wasn't the purpose."
The rapper's biopic, All Eyez on Me, insinuated that he and Pinkett Smith had an ongoing relationship. But the Red Table Talk host continues to confirm that the two were never romantically involved.
Throughout his reign, the MC had many flings and relationships, ranging from Madonna to adult film star Heather Hunter. He even married Keisha Morris while serving an 11-month sentence for sex abuse charges at Clinton Correctional Facility in Dannemora, New York. Here's a full list of the icon's short-lived flings and passionate relationships leading up to his shocking death in September 1996 in Las Vegas.
Madonna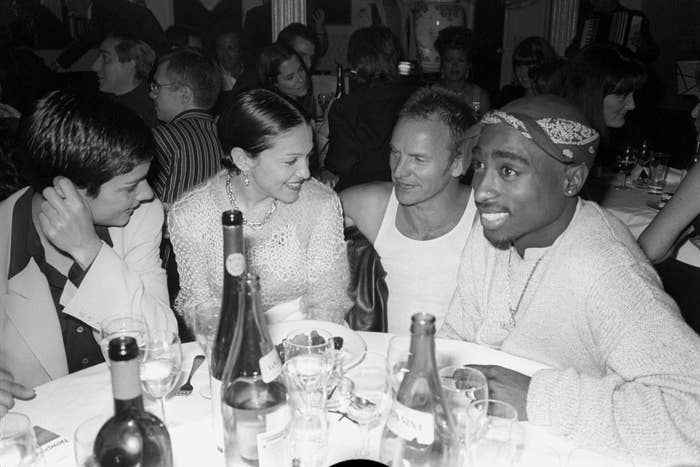 The "Like a Virgin" megastar and Tupac dated for over a year in 1993. White Men Can't Jump actress Rosie Perez set the two up after going to the 1993 Soul Train Awards together as friends. Madonna showed interest in the rapper, with Tupac reportedly saying, "Hook that up," resulting in a brief relationship, per The View.
It wasn't until 2015 that Madonna confirmed their relationship in an interview with Howard Stern, casually revealing their coupling while recounting an interview with David Letterman. "One time I was mad at [David Letterman] when I said the f-word a lot, but the rest of the time was good," the singer remembered. "I was in a weird mood that day. I was dating Tupac Shakur then, and he had got me all riled up about life in general. So, when I went to the show, I was feeling very gangsta."
In 2017, TMZ revealed a letter written by Tupac to Madonna while he was incarcerated, where he confirmed their relationship and wrote an explanation for breaking up with her. "For you to be seen with a black man wouldn't in any way jeopardize your career, if anything, it would make you seem that much more open and exciting," he wrote. "But for me, at least in my previous perception, I felt due to my 'image,' I would be letting down half of the people who made me what I thought I was." He apologized for hurting the singer's feelings and invited her to visit him in jail.
Keisha Morris
In 1994, the Juice actor met Keisha Morris in the Capitol nightclub in NYC. The pair dated for months before their legal union on April 29, 1995, while Tupac was serving an 11-month sentence for sex abuse charges. Unfortunately, the relationship was short-lived as Tupac annulled their marriage in March 1996, just five months after his release from the pen.
In an in-depth interview with XXL, Morris talked about her relationship with the rapper. "I was 20 years old. I didn't know what was going on," she said regarding his ongoing sex abuse trial. "You know, of course, my parents didn't want me to be involved with anything like that. Being a good girl, you don't know. It's excitement. That taught me lessons. Would I do it again now? Absolutely not. But at the time, you're young, you don't know."
The Thug Life artist proposed to Morris before jail, and the two tied the knot four months into his sentence. "I just didn't feel like, Okay, now [that] you might be going to jail, I don't know if I even want to be a part of you or deal with this. We got married on April 29, 1995. [For him] it was more like, 'I don't want you saying you're my girlfriend. I want people to take you seriously and let them know that you're my wife,'" Morris recalled.
Morris said that Pac wanted her to visit every day, but things changed once he was released. "I thought that things were changing, that he changed. Things were getting very different once he got bail, and I felt like I wasn't needed anymore. It wasn't a good feeling. Like, okay, of course, you don't know from being so young. But I just felt like, wow, okay, it was over. Like, okay, I don't need you anymore. I'm getting out. That's it."
Whitney Houston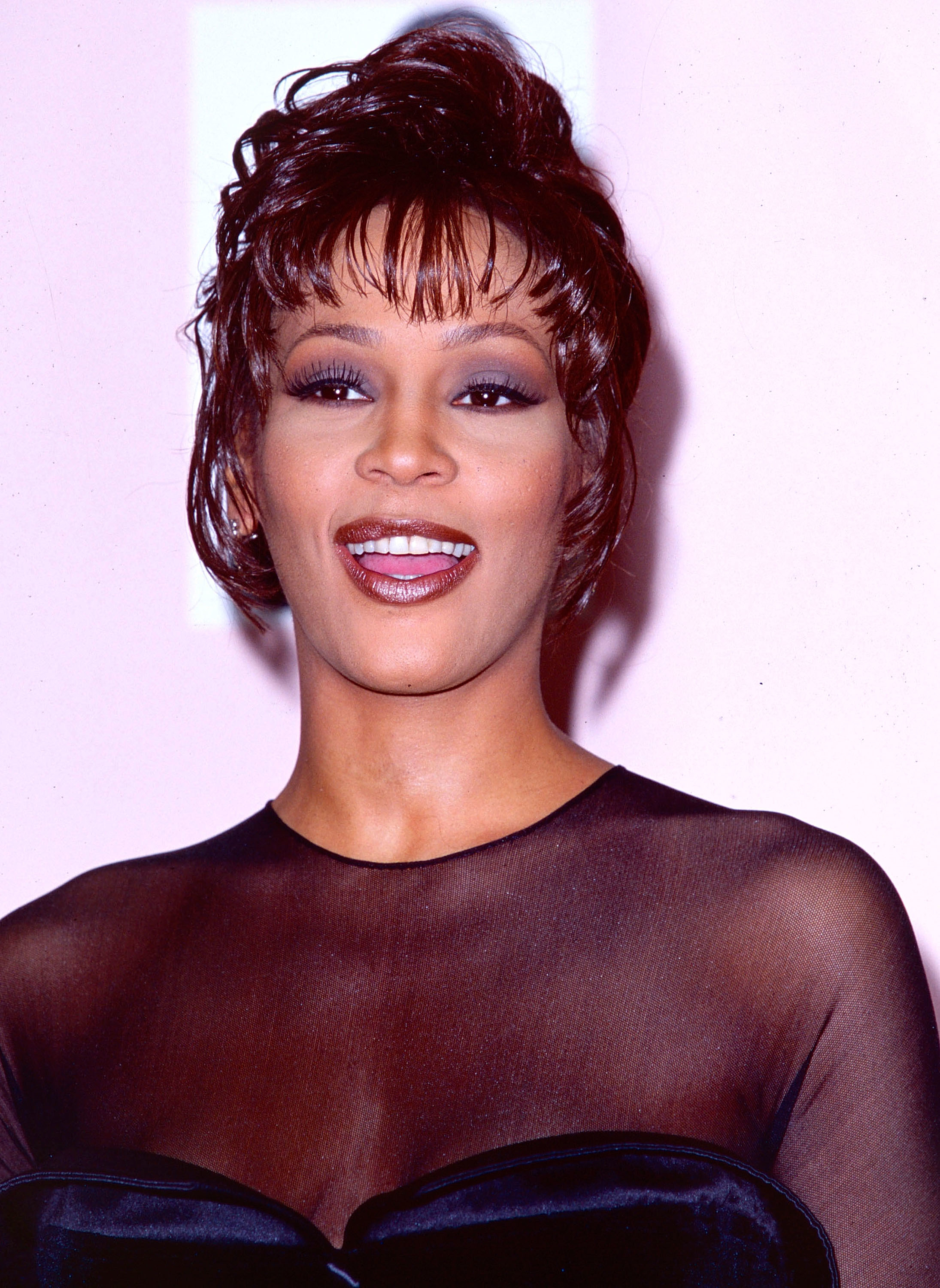 In 2016, Bobby Brown released his memoir, Every Little Step, and revealed a bombshell regarding his and Whitney Houston's marriage. The book alleges that Houston had a "share of cheating," revealing that she had an affair with the "Changes" rapper, per Vibe.
Jara Everett
The union between Jara Everett and the All Eyez on Me artist lacks details but appears to be confirmed by Everett in her autobiography, JumpOff: The Real Truth. "I would have to say my favorite was Tupac. He was so down to earth, and he was a different person behind closed doors," she stated. "What people don't know about Tupac is that he was a wonderful person, and all that stuff in the public was not the real Tupac."
Heather Hunter
Adult film star Heather Hunter starred in Tupac's "How Do U Want It" explicit music video in the '90s. According to Hunter, the star contacted her personally to be a part of the video. In an interview with Vlad TV, she revealed that Tupac inspired her to move back to L.A. after filming the video. Upon doing so, the two started a "spiritual" relationship. "He was a really close and dear person to me. Just like anybody I hold close and dear, I respect him," she elaborated.
Yolanda "YoYo" Whitaker
The Rock & Roll Hall of Fame inductee and female MC YoYo also had a brief fling. In an interview with EURO Web Spotlight, YoYo revealed that the two started out as friends due to crossing paths many times. Eventually, a romantic relationship blossomed as the two "fell in love." YoYo explained that the two became more like siblings towards each other after their split. "Pac became like a brother to me. Nothing really happened," she said in regards to their breakup. "We were just two people on the road who found each other, fell in love with each other. We spent many nights on the road together. He wasn't perfect, nor was he trying to be. He wasn't afraid to talk about his community, about his parents, stuff that people don't want to hear about, stuff people don't want to talk about. People don't want to talk about their truth. That kind of love he had for truth made me love him more."
Kidada Jones
Kidada Jones and Tupac's relationship was widely known as one of the rapper's greatest love stories. Upon their first meeting in 1995, Jones was not a fan of the "California Love" lyricist because he dissed her father, Quincy Jones, for being married to a white woman, Peggy Lipton.
After meeting for a second time, the rapper apologized to Kidada, leading to him exchanging his phone number. From then on, sparks flew between the two as Tupac allegedly professed his love for Kidada and was ready to walk down the aisle with her upon their third hangout.
At the time of their kindling relationship, Pac was still married to Morris but the two were separated. After Tupac's prison release, his marriage to Morris was annulled as he and Kidada moved in together in Calabasas until his death months later. "Tupac was the love of my life," Jones penned in her father's autobiography. "He and I lived together for four months, and then he was murdered in Las Vegas in 1996. It was the most horrible thing that ever happened to me."
Kidada revealed the last time she spoke to her finacé as they lay in the hospital bed, saying, "Do you know I love you? Do you know we all love you?" In response, Tupac nodded right before he fell into a coma that ended his life at the age of 25.