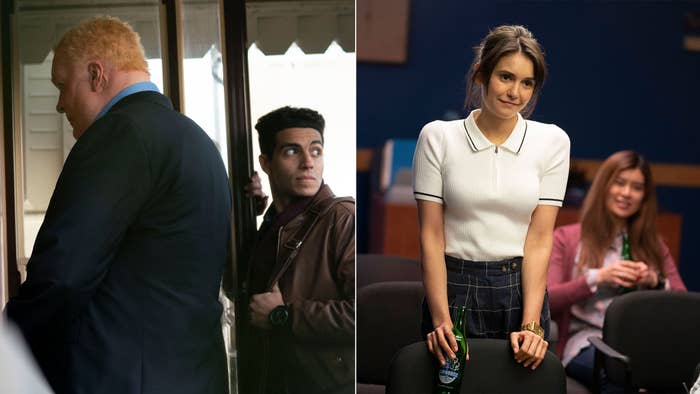 It was early April 2018. Writer/director Ricky Tollman was a little more than halfway through production on his feature debut, a tight 20-day indie shoot, when things kind of, well, blew up. Because that's when the press first got wind that Damian Lewis (of Billions and Homeland fame) was going to be playing Rob Ford in a movie set during the late Toronto mayor's infamous crack video saga of 2013, with Ben Platt starring as a reporter attempting to expose the scandal.
Details were still murky. All anyone had to go on was a piece of casting news in the trades based off a one-sentence lede from a Q&A in a soccer-focused New York-based magazine. Still, it was more than enough to get Run This Towntrending on Toronto Twitter. Especially once Robyn Doolittle, one of the journalists at the heart of exposing the scandal IRL, weighed in on the presumed revisionist history with a series of tweets. And that's when it really got out of control.
"Americans must feel like, 'Damn, we spoke too soon.' They did make fun of us a lot, hardcore, when Rob Ford was in office. And then Donald Trump happened…" - Mena Massoud
"We were on set when it all went down," recalls Nina Dobrev, who plays Ashley, one of the many City Hall aides tasked with keeping the mayor's increasingly erratic behaviour in check (or at least under wraps). "Opinions were being formulated before people had a chance to see what was going on."
Platt was quick to defend his role in the film—also via Twitter, naturally. (In 2018, tweeting a screenshot of the Notes app was basically the equivalent of holding a press conference.)
For a Toronto filmmaker navigating his first feature, going viral mid-production like that was… a lot. "Because it was my first film and I've never really experienced anything like this before, in all honesty, it became a bad distraction for me," Tollman tells me. "I was getting Facebook messages from people I didn't know, Instagram messages, saying, 'You're terrible,' 'You're a horrible person,' 'Go die in a hole.' People messaged my mother saying, 'You raised a misogynist.' "
The only people Tollman didn't hear from? The Ford family. "In some ways, I would've expected to hear from them by now," he says, explaining that the radio silence was likely due to Rob's brother Doug being in the middle of a (successful) campaign for Premier of Ontario at the time. "It didn't really make sense for him to throw his hat into the ring on this one. He's a good politician."
Mena Massoud, who plays Kamal, the mayor's Special Assistant/resident spin wizard, and was a Ryerson theatre student during the Ford years, puts a more positive spin on the mini-controversy: "I think it's a good thing that it got attention. We should be giving every Canadian film a lot of attention. Unfortunately, we don't."
Either way, from that point on, the "Rob Ford movie" label was impossible for Run This Town to shake. Especially as the rush to get visual confirmation of Lewis in his full Ford suit—which would come only a few weeks later and earn unflattering comparisons to Austin Powers' Fat Bastard—felt a little like the race to track down the crack video itself.
"I always knew in some way people would boil this down to, 'It's the Rob Ford movie,' or 'It's the crack-smoking mayor movie,'" admits Tollman, saying he's since come to terms with it. "Looking back, I don't want to use the word 'funny'… but it was interesting that happened on our film, because so much of what our movie is about is this shift from traditional journalism as we know it to 140-characters-or-less journalism. It was strange to see that play out in the real world about this movie when that's what the movie is about."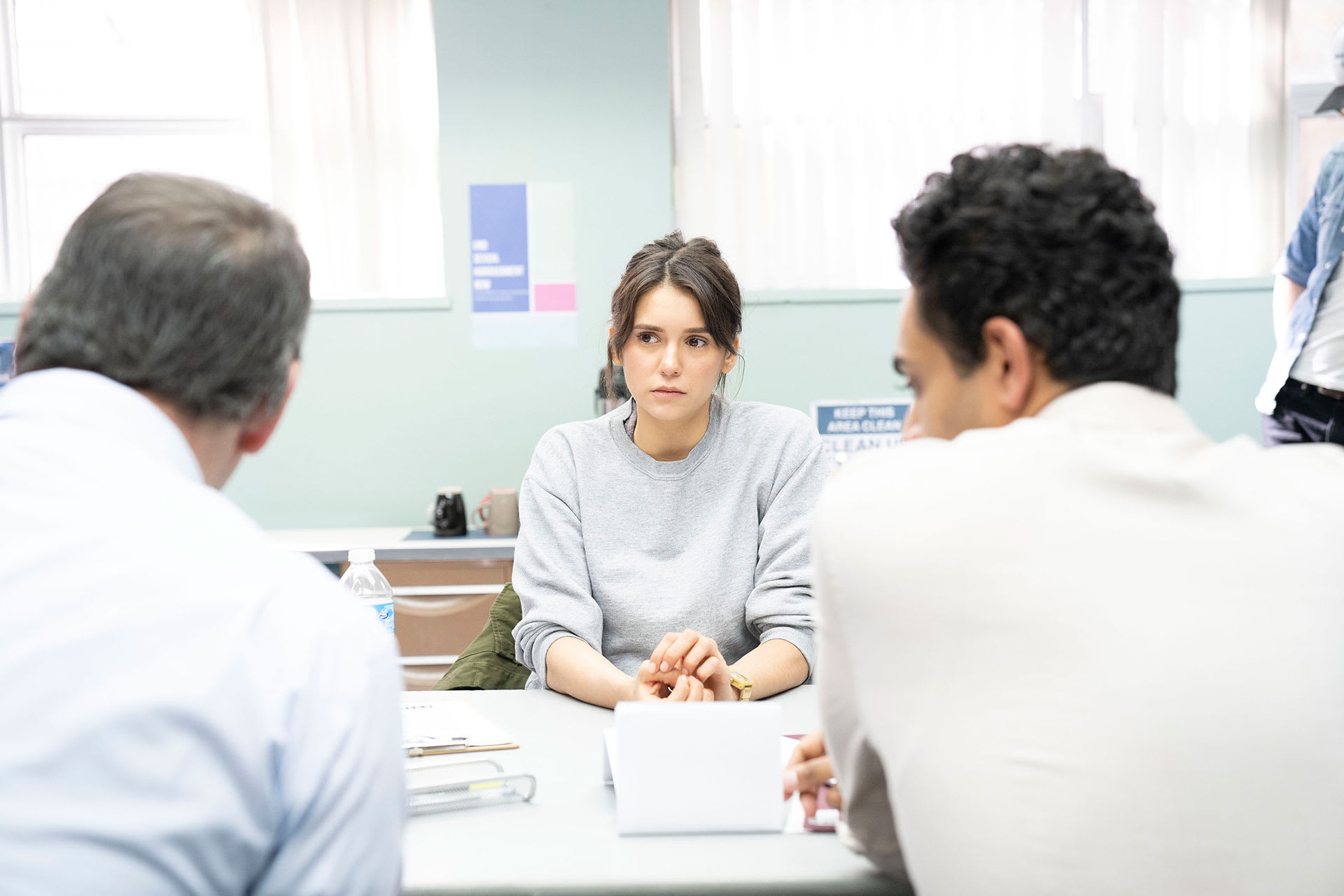 It's a perception Tollman and the cast are still fighting to this day. "The early Canadian press on the film was something we really have had to work against, because people expect this to be 'the Rob Ford movie.' So if they go in and they see Rob for only 13 minutes in a 98-minute movie, they feel short-changed," he explains. "But that wasn't the intention of the movie, so it feels strange to judge the movie based on what you expected it to be based on a news story, which was based on another news story, which was based on rumour."
Massoud agrees. "Rob Ford's the vehicle, but really, the story is about millennials, about immigrants, about the struggle between generations. It's about a lot more than just Rob Ford."
He's right. Ford's series of scandals is more of a backdrop for Run This Town's larger story about three millennials struggling to carve out a career, with Platt playing a junior reporter stuck writing listicles for a local paper when he accidentally stumbles into Crackgate.
The late Toronto mayor doesn't even appear onscreen until about 30 minutes in, though his shadow looms large over Run This Town. Sort of like Jaws. "He's Jaws, yeah. That's how I always described it," agrees Tollman. ("Did you just compare Ricky to Steven Spielberg? Wow," jokes Dobrev when I bring up the comparison later. "That should be your headline.")
Lewis was the last piece of the casting puzzle, joining the movie only a few weeks before production, giving the prosthetics team of Steve Newburn and Neil Morrill—who've created actual movie monsters for Toronto productions like The Strain and Resident Evil—about a month and change to build Lewis' Ford suit, which weighed in at 200 pounds. The first time Tollman saw Lewis as Rob was when he walked onto set to shoot his first scene, saying he didn't get a chance to see him out of the suit until after Lewis had wrapped. "It's a gamble that you take," he admitted.
In fact, despite all the attention his casting got, the Billions star only filmed on Run This Town for all of two days. Tollman said at one point he considered cutting Ford out of the movie entirely, making him a figure that was talked about, but never seen. Less Jaws, more City Hall boogeyman. In the end, that approach never felt quite right—though there was one thing the writer/director always knew he never wanted to include: "I never wanted to show the video."
"We're already making this movie about a person who isn't here to defend himself, and I felt it was a little exploitative to recreate this incredibly sad video of a potential addict."
Instead, they recorded the audio, before ultimately deciding to only show Platt's character reacting to the video, headphones in. "Ben is so emotive and amazing in this film, I didn't need anything else," he explains. "I think the audience can imagine what it is. They don't need to see it." (And, chances are, they already have.)
That scene also ended up being the first time Platt had ever seen the infamous video, Tollman reveals. That's because, unlike Dobrev and Massoud, who both hail from the GTA, Platt was the lone American in the main cast. (Dobrev recalls shooting their first scene together: "Ben was doing a Canadian accent. I was like, 'Wait, are we supposed to be doing Canadian accents?'" she laughs. "I'm Canadian, and I'm just doing my neutral accent.")
It's a key moment for Run This Town, when its themes of millennial ambition, the tension between investigative reporting and clickbait, and white male privilege all come together. The resulting drama is a sort of millennial take on All the President's Men—complete with a '70s-inspired soundtrack, courtesy of A Tribe Called Quest DJ/rapper Ali Shaheed Muhammad and producer Adrian Younge.
"I knew I wanted this to feel like a score that we found from the '70s, and the way they record music, it's entirely analog. There's nothing digital on the score. Everything's recorded live to tape," says Tollman, who traveled to LA for the recording session, complete with a 30-piece orchestra. "That was just the best day of my life," he says. "Watching the score for a movie that you wrote being performed at the studio of two incredible musicians that you admire…"
It's all in service of telling a story set during a time when all eyes were on Toronto, and not in a good way. Back in 2013, the Ford saga became a fixture on the American late-night circuit. Earlier this week, Dobrev appeared on The Daily Show to promote Run This Town. And the irony wasn't lost on her or Massoud. "Americans must feel like, 'Damn, we spoke too soon.' They did make fun of us a lot, hardcore, when Rob Ford was in office. And then Donald Trump happened…" he says.
Oh, and there's one more thing you won't be seeing from Tollman: a sequel. When I mention that #DougFordMovie was trending on Twitter last weekend with people pitching their take (apparently no, it wasn't part of some viral marketing tie-in), Tollman just laughs. "I'm not going to make it. Somebody else can do that one."
Making the "Rob Ford movie" was enough.