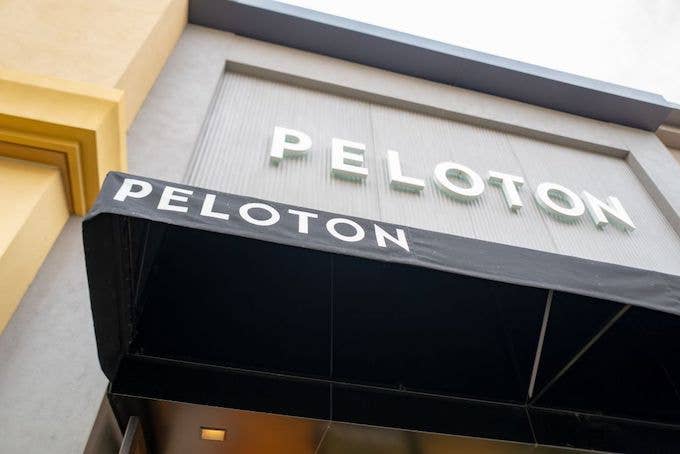 Remember that awful Peloton ad where a thoughtless husband gives his already fit wife a stationary exercise bike for the holidays? Of course you do.
Well, the man who played the husband in the commercial has given his actual girlfriend a bike from the exercise equipment company, a cheeky nod to the notorious ad. Sean Hunter posted a photo of himself on Christmas with his girlfriend sitting on the bike.
"Here's hoping this goes over better the second time,"  the actor wrote on Instagram. "Merry Christmas to my actual girlfriend (pls don't leave me)."
Peloton seems to have approved the actor's gift. "Looks like a successful Christmas gift to us! We hope you love it, and we're so glad you're a part of the Peloton family!" the company wrote under Hunter's post.
Hunter recently sat down for an interview on Good Morning America, and discussed how the ad had affected his life. "People turned down a pretty dark path and it turned into a nasty thing," he said. "Once something goes viral, and it turns viral, people jump on that negative bandwagon and start to create any dialogue they want."
Meanwhile, the actress that appeared in the ad appears to be doing alright for herself. Monica Ruiz was reportedly chosen to appear in an episode of CBS soap opera The Bold and the Beautiful, and starred in a commercial for Ryan Reynolds's Aviation Gin brand. Not bad.