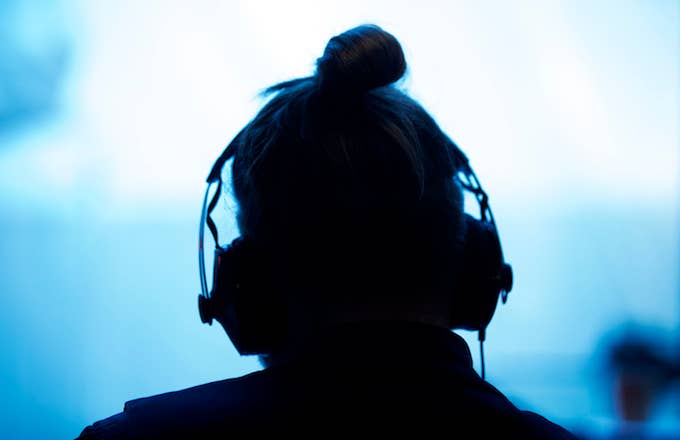 We've listened to the clip, we've hopefully all agreed with Yanni that the voice is saying "Yanny," and it's now finally time to meet the man behind the voice.
According to TIME, 64-year-old actor and singer Jay Aubrey Jones was working at his temp job in New York City when he decided to open up about the viral sensation.
"Well, I found out yesterday, and I thought, well, it couldn't be that huge," he said. "Then I heard the recording again online and I realized what a brouhaha this whole thing was—and it just amused me to no end." 
In case you've somehow managed to avoid this entire thing, the Yanny or Laurel debate revolves around an audio clip which certain people perceive as "Yanny," while others hear "Laurel." Jones, of course, is the man behind that voice—a voice professionally trained on Broadway in musicals like Cats and used in tv shows like the Michael J. Fox Show. 
While Jones is, indeed, an actor and singer, he was working a temp job at a financial institution when the craze around his voice-infused meme went viral. Even wilder is the fact that the recording happened during a gig for Vocabulary.com—over a decade ago—and was one of 200,000 words being recorded for the site.
Vocabulary.com was looking to hire voice actors who knew the International Phonetic Alphabet, which Jones had familiarized himself with during his drama studies at Syracuse University. "And it has stood me in good stead lo' these many decades," he explained. "I recorded my batch of words, and I thought that was that." Of course, 11 years later, a student was perplexed at hearing "Yanny" when clicking on the pronunciation of "Laurel," and decided to post the confusing encounter on social media. 
Jones, meanwhile, claims that he himself does hear "laurel" most of the time. "More often than not, I hear 'laurel,'" he said. "I can hear a slight trace of 'yanny.'" 
It's not every day that something you did in passing becomes a worldwide internet sensation, and Jones himself is quite befuddled at the engagement and interest in his 11-year-old voice work. "That's what makes me laugh about this," he said. "I'm intrigued and I wish I could sit people down and ask: 'Why, with all the things that are going on in the world right now?" 
Ultimately, Jones is grateful for his education in the field of speech and pronunciation, claiming it's served him well and has been a lifelong curiosity of his. "I think the great thing about this business is the ability to communicate," he said, "and I've always been taught about the necessity of good clear speech, even as far back as when I was a small child." Fortunately for Jones, on top of having his voice heard by the world, Questlove also used it to make a pretty awesome beat—and that, perhaps, is the greatest victory of all.