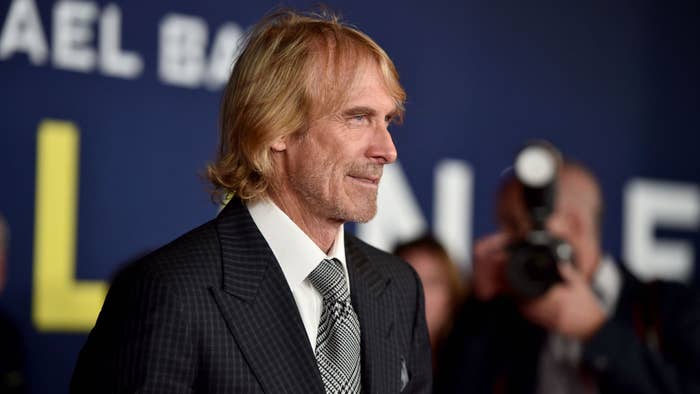 Michael Bay wasn't having it when asked for his thoughts on Will Smith slapping Chris Rock during the 94th annual Academy Awards.
"I saw it," Bay told Yahoo. "Everyone's like texting me, 'did you see it, did you see it, did you see it?' First of all, it's wrong to begin with, OK. But that's all people are talking about, and I don't really care. Hollywood gets very self-absorbed. You know, there are babies getting blown up in the Ukraine right now. We should be talking about that. So, I really don't care, you know? It wasn't right."
The famed director, who worked closely with Will Smith on the first two Bad Boys film, did end up elaborating a bit more on his feelings, saying he was surprised to see the actor so heated.
"I've worked with him. He is not that guy. I've never seen him lose his cool like that," Bay said. "I thought it was set up because I saw the smirk. I've been on set when Will screws with people, joking with people. Listen, it was a slap, it wasn't a punch. He's very good at fighting, he's trained at that. It's wrong to begin with. Then I knew, the yell was [real]…he was mad."
The fallout for Smith began swiftly after he ever hit Rock across the face during the Oscars telecast. He has since apologized to the comic, and most recently resigned from the Academy. "I betrayed the trust of the Academy," Smith wrote. "I deprived other nominees and winners of their opportunity to celebrate and be celebrated for their extraordinary work. I am heartbroken."
Michael Bay's Bad Boys films grossed over $400 million worldwide, and while the director did not return for the series' most recent entry Bad Boys for Life, he did make a cameo appearance. That film was the highest-grossing in the franchise, earning $426.5 million worldwide.
Bay's comments were made while he was sitting down with Yahoo to discuss the about-to-premiere Ambulance, which stars Jake Gyllenhaal and Yahya Abdul-Mateen II as adoptive brothers who butcher an attempt at a high-stakes bank robbery. The flick also stars Eiza González and Wale.