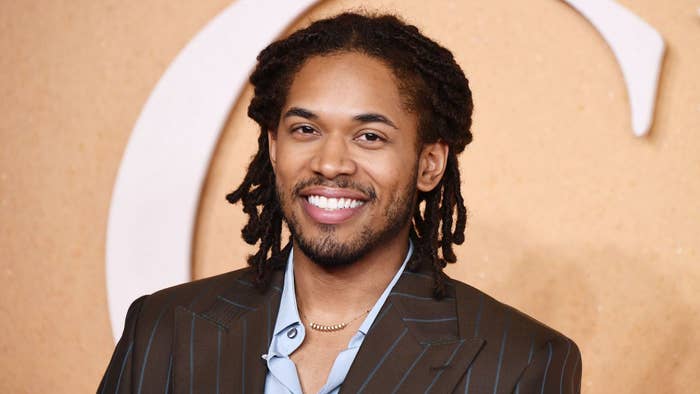 Kelvin Harrison Jr. will take on the role of artist Jean-Michel Basquiat in Julius Onah's upcoming biopic Samo Lives, Variety reports.
Samo Lives will chronicle the life and impact of the legendary artist's work, which was integral to the 1980s Neo-expressionism movement. Basquiat, who has inspired prominent figures like Jay-Z, was close friends with Andy Warhol, and was central to artistic life in 1980s New York. 
"Jean-Michel Basquiat redefined the idea of who ascends to the highest altitudes of the fine art world. But the complexity and richness of his experience as an artist and child of the African diaspora has yet to be dramatized in the manner it deserves," Onah said in a statement. "It's an honor to work with Kelvin and my collaborators, and with Endeavor Content, to celebrate the legacy of an artist who has invited audiences everywhere to be inspired by the transformative power of art."
She continued by saying that she first discovered Basquiat's work at the age of 14, and was incredibly moved by it.
"It was a gateway for a kid desperate to find artists he could see himself in. But the older I got and the more I learned about Jean-Michel, the more I began to feel his story hadn't fully been told in cinema," she said. "Never have we seen the full spectrum of Basquiat's incredible life as a Black artist and a child of the immigrant African diaspora. And the richness and nuance of his journey is a story worthy of celebration."
This isn't the first time Onah and Harrison have worked together. The pair previously teamed up on the critically acclaimed Luce, which was Harrison's breakout role and earned him a nomination at the 2020 Film Independent Spirit Awards.
Harrison was also set to star in the second season of HBO's Euphoria, and excitedly announced his involvement in May of 2020. "The scripts are so great and everyone is really excited for it," the actor told Complex. "[Sam Levinson is] a great writer and a brilliant storyteller, and the aesthetic and world-building they do in that show is so unique and he really pushes boundaries, as well. So I'm excited to step into that space and do my part."
Unfortunately, it was revealed a few days later byEntertainment Weekly that Harrison actually couldn't commit to the role due to scheduling conflicts.