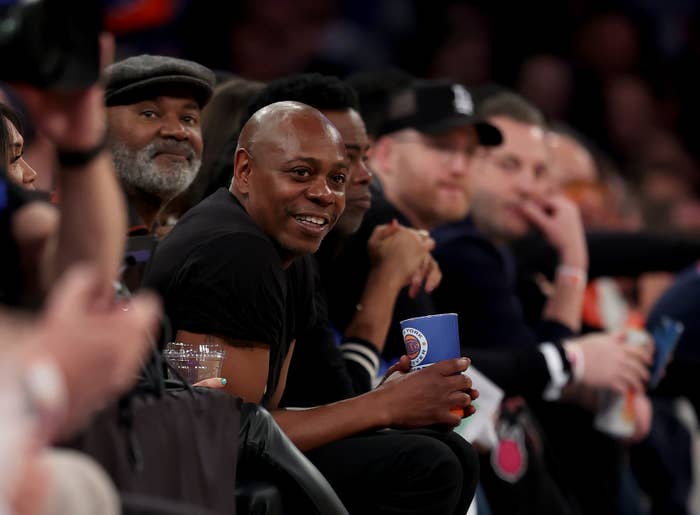 After offering a course on Kanye West in 2022, Montreal's Concordia University will give students the chance to learn about comedy legend Dave Chappelle.
Rapper and professor Yassin "Narcy" Alsalman will lead the course just as he did with the Kanye one and will cover different topics ranging from his impact on the world of hip-hop to what he represents as a person.
"I'm writing my syllabus right now and from what Dave and the community around him gave me I'm gonna kind of celebrate that at the 50th anniversary of hip-hop as a community," Narcy told Ahman Jaber, host of the Jibber With Jaber podcast.
Narcy continued by explaining what exactly he would be covering in the course.
"So we're gonna go through The Chappelle Show, we're gonna watch some of his specials [...], I'm gonna do a Black Star class, I'm gonna do a The Roots class, I'm gonna do an Erykah Badu class, a Soulquarians class, and talk about just the juxtaposition of the responsibility of comedy in music, and then the consumption of Black performance and what does that mean in North America [...]"
Narcy has conducted several hip-hop-oriented courses throughout the years and has brought in many guests such as Chance the Rapper, Vic Mensa, and Kaytranada. While this doesn't guarantee that he'll bring in more guests for the Chappelle course, Narcy did suggest that some important figures could show up during the semester.
"I'm gonna ask people from the community, the friends of mine that I made in that community, to possibly come and maybe we'll get Dave. Maybe Dave will come maybe he won't but that's not really why I'm doing it," Narcy explained.
With the course syllabus not finalized just yet, it remains to be seen how exactly it'll play out.
The course is set to begin in the upcoming fall semester at Concordia University.