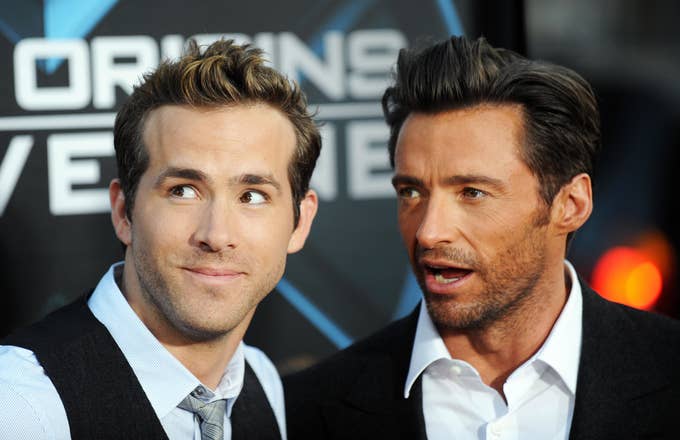 Despite the friendly tension, Reynolds is actually hoping for the chance to suit up as Deadpool alongside Jackman's Wolverine. During an episode of The Ellen Show, Reynolds was asked about the rivalry between the two (though he insists "it's not rivalry, it's war"). The actor stated that he is 100% down to do the film, but despite multiple pleads, he "can't seem to bring him back to the violence and mayhem."
If you remember, Reynolds has previously expressed interest in appearing on the silver screen alongside Jackman. Back in 2016, he suggested the two should pair up and do a movie together, citing their real life chemistry as a good reason for the creation of such a film.
The likelihood of the movie ever coming into fruition is low, as Jackman announced last year that he would retire from the role. The decision was the result of a dinner he shared with comedian Jerry Seinfeld, during which the former solicited info from the latter on how he decided to end his hit sitcom.
Once Upon a Deadpoolwill be out in theaters Dec 12.