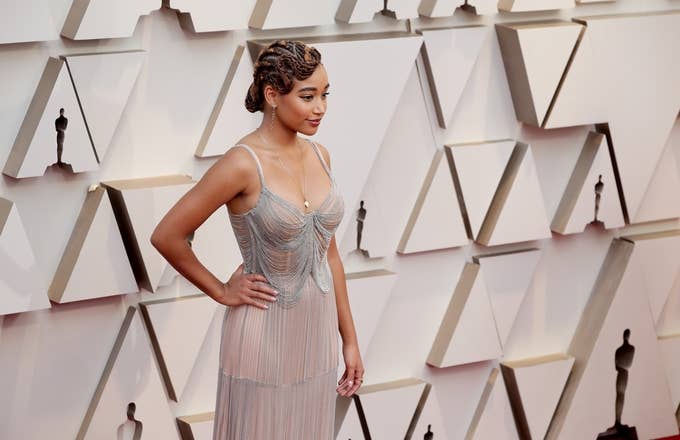 Celebrated actress and activist Amandla Stenberg will once again wear her thespian shoes, as she has been cast in the upcoming Netflix original series The Eddy.
The show will feature Stenberg in the role of Julie, alongside André Holland playing her father, Elliot. Deadline writes the series is "an eight-part musical drama set in contemporary multicultural Paris revolving around a club, its owner, the house band, and the chaotic city that surrounds them." It will feature dialogue in French, English, and Arabic.
The Eddy is being helmed by Damien Chazelle, who also wrote and directed the award-winning film La La Land. Jack Thorne, who has won several BAFTA and Tony awards, will also write many of the episodes.
Filming in France, production starts sometime this spring and will aim for a 2020 release.
Stenberg's rise to fame began with her inclusion in 2012's The Hunger Games. Though she was given the opportunity to audition in the successful Marvel film Black Panther, she revealed that she turned down the role in order for darker-skinned women to take on the role. Last year, Stenberg starred in the critically acclaimed movie The Hate U Give.
Holland, who appeared in 2016's Moonlight, most recently starred in the Netflix original film High Flying Bird alongside Zazie Beetz.