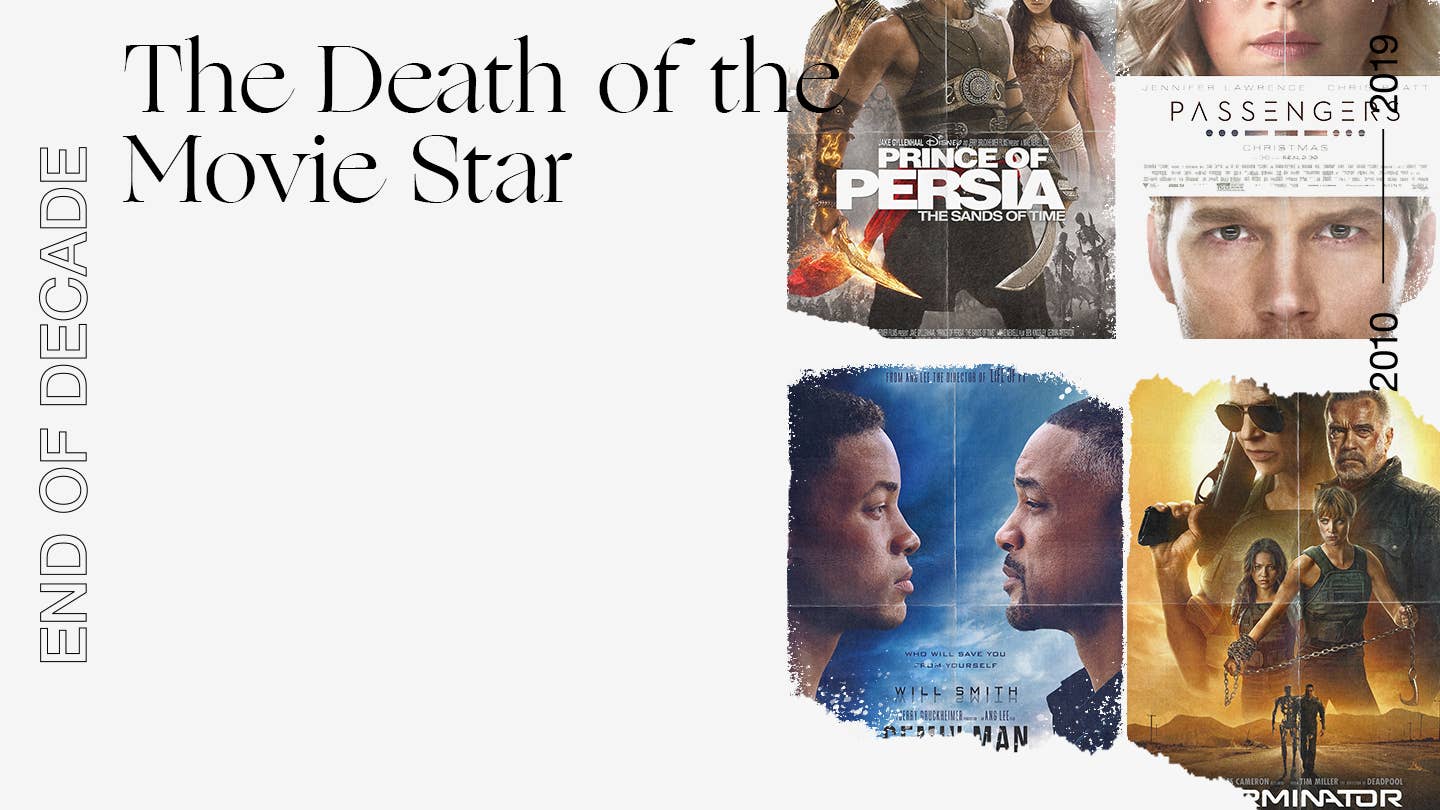 I never thought Blockbuster Video would go away. When I was younger, my greatest joy was scanning those aisles, picking out movies based on not much more than the covers, and who was in them. Why else would I have checked out The Cat's Meow or Clockstoppers, two films starring Kirsten Dunst and Jesse Bradford, respectively, the leads of Bring It On? I wanted to see more of them, in just about anything. It's been more than a minute since Blockbuster went the way of the obsolete, and the culture of movie-watching has drastically shifted this century. I'm no longer blindly picking out movies based on the cast—I've become more discerning about the filmmaker, the reception, the plot. But for different reasons—superhero properties getting bigger, reboots overpowering original creations, and a wealth of things to watch and how to watch them—the larger moviegoing public has also ditched its habit of seeing something based solely on the star power of the lead, due to the rising priority of characters in cinematic universes over actors. Is the concept of the movie star becoming archaic, too?
Perhaps it's no surprise that in an era in which personal branding is prioritized over individuality, the movie star no longer holds as much clout in Hollywood. Instead, it's an intellectual property that sells tickets. In a viral clip that was going around on Twitter in early November, Avengers star Anthony Mackie was seen articulating the very issue. "There are no movie stars anymore," he said. "Anthony Mackie isn't a movie star; The Falcon is a movie star. And that's what's weird. It used to be with Tom Cruise and Will Smith and Stallone and Schwarzenegger. When you went to the movies, you went to go see the Stallone movie. You went to go see the Schwarzenegger movie. Now you go see X-Men."
He continued: "So the evolution of the superhero has meant the death of the movie star, and that's the fear now. Because you're now making movies for 16-year-olds and China and that's it. You think of some of your favorite movies growing up and those movies wouldn't get made today."
Is the concept of the movie star becoming archaic, too?
The clip is not new; Mackie had actually said this at the London Comic Con in 2017, but as we close out the decade, the statement feels even more resonant. And even more so with the much-heated Martin Scorsese-versus-Marvel debate (when he said those comic book movies were "not cinema") that everyone seems to be chiming in about.
In a New York Times op-ed, The Irishman director wrote, "So, you might ask, what's my problem? Why not just let superhero films and other franchise films be? The reason is simple. In many places around this country and around the world, franchise films are now your primary choice if you want to see something on the big screen. It's a perilous time in film exhibition, and there are fewer independent theaters than ever. The equation has flipped and streaming has become the primary delivery system. Still, I don't know a single filmmaker who doesn't want to design films for the big screen, to be projected before audiences in theaters."
I'm keen to agree with Scorsese, but his opinion had a big portion of the internet up in arms. The sad fact is that it doesn't really matter if big shots like Scorsese shit on Marvel, because even influential, vocal detractors won't damage box office sales.
Domestic box office stats for 2019 will confirm these sentiments. It's a bit depressing, but not at all surprising, that the top seven spots are dominated by Disney, Marvel, or DC properties. The glaring exception is Jordan Peele's Us, the only original film to cross the threshold into the top 10. It broke the record for the highest opening weekend ever for an original horror film ($70 million), eclipsing the previous year's A Quiet Place ($50 million). Peele may also be unique in that he defied expectations with Get Out, quelling doubters about his ability to cross over from funnyman to serious director. He was also able to capture the zeitgeist in a time that calls for not just fair racial representation on-screen, but witty commentary on the matter. He did that with Get Out, turning Us into a must-see follow-up.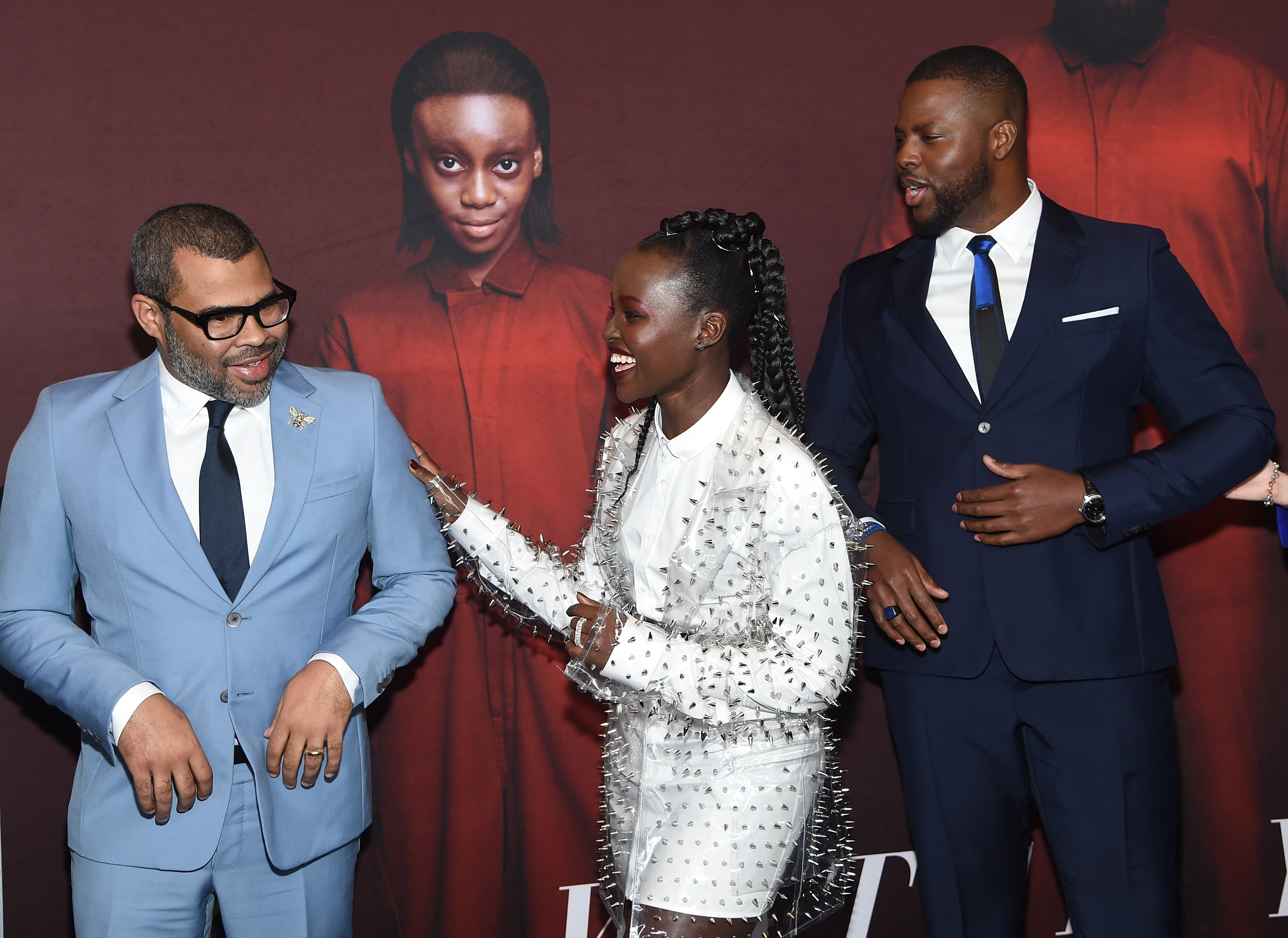 It's heartening to see soaring numbers like that for original one-offs in such a franchise-saturated landscape, but horror films seem to go off their own box office rules. Horror is the rare genre that can do well without a major star. The first chapter of It, whose cast was mainly comprised of newcomers and a lesser-known Bill Skarsgård in clown makeup, smashed at the box office, though arguably it also had the benefit of being a reboot of a widely known story. Still, frightening entries like The Babadook, Get Out, and Happy Death Day—all starring relatively unknown names in leading roles—were successful. With scary movies, the sensationalism helps sell tickets without having to rely on stars. A 2017 New York Post piece on the continued success of this genre included interviews with sociologists and professors about how the trend is very much of the time. It's a rather simple explanation: Horror movies distract from the horrors of our everyday lives, and there are plenty of reminders of the deteriorating world that are sometimes only shut off by going into a dark movie theater. In such cases, recognizable stars are futile in scaring and entertaining the masses.
Outside of a horror movie, though, it can be argued that non-franchise box office successes are nearly impossible without some star power—which is why we see so few of them. Can you think of a non-horror film that performed well with a cast full of nobodies? And I mean genuinely impressive numbers, not movies that outdid their micro-budgets or surpassed expectations. An exception could be made for foreign films, such as the still-selling-out Parasite (the South Korean mega-hit that might become the nation's first Oscar nomination). But on the other hand, the lead in that film, Song Kang-ho, is a major movie star in his homeland and a frequent fixture in the Korean films that end up having international crossover appeal. Parasite, which is slated to become the highest-grossing foreign film in the U.S. this year, not only has astounding critical acclaim (currently holding a 99 percent rating on Rotten Tomatoes), but the scam-driven thriller plot, which has people urging the yet-uninitiated to read nothing about the film before going into it, also has the same kind of sensationalism that drives horror viewers into theaters. All the way down to its neat politics, Parasite seems to have hit the jackpot for the present-day movie formula.
In most other cases, a marquee name still matters, even if the impact of it on a film's success is now minimal. That's why Hollywood is still constantly on the search for the next big thing, like your Timothée Chalamets and Florence Pughs (speaking of, let's see how Greta Gerwig's Christmas-due Little Women does, by the way). Stan culture still very much exists, and studios would want to take advantage of that. But we've also seen how major properties like Marvel or Disney can take a chance on newcomers because the franchise is so much bigger than them. Did anyone know who Tom Holland was before the Spider-Man movies? Did it matter for the success of the movies? No. Disney's live-action remake of The Little Mermaid will do well, too, I'm sure, even with the very-green Halle Bailey, who was cast this past summer as Ariel. Aladdin performed exceedingly well with unknown leads, though it did have Will Smith in the role of the instantly meme'd Genie. Smith, interestingly, is one of the last of his kind of classic movie stars, but I'm certain his riveting role as the blue wish-granting sidekick didn't do the heavy lifting in box office sales. While he may have had a minor contribution to it, his star power failed to move the needle for Ang Lee's Gemini Man, a film of genuine innovation and note that stars not just present-day Will Smith but his younger version doppelgänger. "The modern movie star seems more so to serve an underrepresented audience or are stars willing to embrace the ensemble as opposed to a classic leading role," says Fandango producer Brian Formo, adding, "which might be a minor effect of Marvel's massive team."
Even though movie star fan bases remain strong, they haven't quite translated to box office numbers in a major way. "You can be fans of movie stars now without having to watch their movies but follow their social posts or engage with stan accounts," says Formo. There's probably a lot of truth to this, whereas before, popular movie stars were only really accessible through films or magazines (not so coincidentally, magazine sales are also way down because we no longer need to purchase access into celebrities' lives).
Even though movie star fan bases remain strong, they haven't quite translated to box office numbers in a major way.
"Publicity has always been an asset in a movie star's toolbox," says Jen Yamato, film reporter for The Los Angeles Times. "Now they can control it themselves myriad ways direct to consumer, whether by posting to fans on social media, getting arrested for a good cause, eating hot wings on the internet, or creating cottage industries from their own celebrity (RIP Jeremy Renner app). For some, the appearance of accessibility appeals to audiences; for others who've branded themselves as alluring enigmas, it's the mystique that keeps fans hungry, and every morsel they can devour only feeds that flame."
Content also exists in so many forms outside of film or even TV. There is, as mentioned, social media, but even that has so many legs: YouTube, Twitter, Facebook web series, Instagram Stories, on and on. Even with a movie star attached, films these days must promise something more to drive people to the movies. "It's hard out there for the old-school movie star in our current golden age of #content," Yamato continues. "Even the biggest Hollywood names seem to need a little help packing them in: a killer concept, irresistible intellectual property, stellar word of mouth. You need some extra incentive to lure audiences away from their screens and the crippling chaos of life and into a movie theater."
Meanwhile, Brandon Katz of Observer wrote of the decline in ticket sales in the 21st century as such: "Audiences aren't automatically keyed up for original concepts like they are for familiar branded entertainment, a dramatic shift in consumer taste that has taken place over the last 20 years. Major film studios have responded accordingly by dramatically reducing their yearly output and placing a greater emphasis on proven commodities. Thus, the notion of star power equaling box office success has become outmoded."
Early last year, The Hollywood Reporter published a piece titled "If Jennifer Lawrence Can't Open a Movie, Who Can?" in the wake of the A-lister's triad of failures: Red Sparrow, mother!, and Passengers. Funnily enough, just a couple of years before that, a piece in The Los Angeles Times praised Lawrence as the exception to the rule. "Jennifer Lawrence has been able to channel the box office power she amassed by playing Katniss in The Hunger Games saga and Mystique in three X-Men films to the Oscar-friendly movies she makes with David O. Russell," wrote Marc Bernardin. "No actress but Lawrence could push a tiny drama like Joy to a $17 million opening weekend." But her triple string of failures is not that surprising (as someone who has seen the three films and was appalled by them all, though in various entertaining degrees). But the Hunger Games or X-Men movies have less pressure, even if they get worse over time, because they're guaranteed to sell off the strength of an established cinematic universe. "You're more likely to feel stiffed by an actor's film than a franchise," says Formo. "And people mostly seem to want to purchase either the sure thing or the thing that's being buzzed about."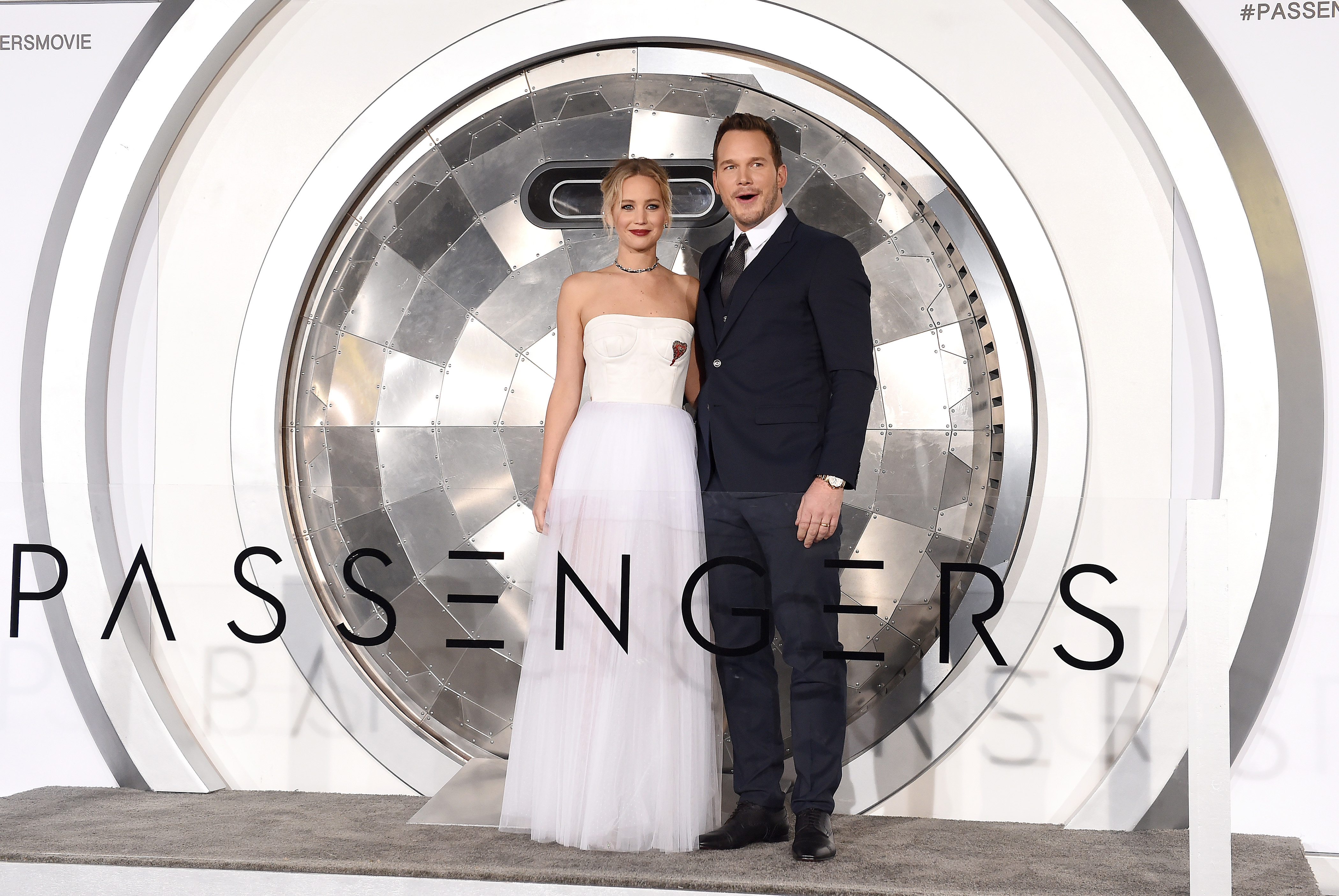 The Hollywood Reporter piece didn't address this issue, but I wonder if Lawrence's downfall has to do with movie stars existing in the age of social media, when fans feel like they have an interpersonal stake in celebrities' lives. It doesn't matter that Lawrence herself does not have a public social media presence, because the prevalence of celebrities' private lives bleeding into your feeds has made us all think we know them personally; the fact that Lawrence has had a dip in popularity, quickly going from quirky and beloved to annoying and crass (as even Chloë Sevigny called her), may have ruined the kind of unquestioned support afforded to previous movie stars whose lives felt distant. Passengers is an interesting failure, as it co-stars Chris Pratt, a fixture in box office heavyweights (Guardians of the Galaxy, Jurassic World). Pratt had previously been mostly known for Parks and Recreation, as the sweet but simple Andy, but became a boy-next-door-type hero on the big screen. But those movies did well not because Pratt was an A-lister; Pratt became an A-lister because of those movies. People bought tickets to see dinosaurs and intergalactic battles; he just happened to be the charismatic center of them. When Pratt returned to space in Passengers, a film that exists outside of a cinematic universe or a rebooted franchise, the success did not translate. This is what we call literally failing upwards.
Rewind 20 years ago, to 1999, and you could feel the movie star power sway the box office. Not one but two Julia Roberts rom-coms made the top 10 domestically (Notting Hill and Runaway Bride). It's hard to imagine that happening in 2019, and not just because there's a dearth of romantic comedies to begin with. Though we can trace this death back to 20 years ago, rewind back to 10 years ago, in 2009, and you can still see films like The Hangover and The Blind Side cracking the top 10, or The Sex and the City movie the year before that. The real anomaly of the decade would be Clint Eastwood's American Sniper, a military drama that took in more money than Minions or the second Hunger Games movie. It called to mind the success of Saving Private Ryan—which did well at a time when movies like this could still thrive. In The Los Angeles Times, Steven Zeitchik wrote, "Clearly a movie that captures the heartland (and the Sarah Palin and Blake Shelton endorsements that go with it) carries some major upside, especially when it's combined with an art-house audience, a general action audience, a bestselling-book audience, an older-male Eastwood audience and a younger-female Bradley Cooper audience. This is a film that—and I realize the irony in saying this, given some of the bitter divisions around the film—is in some senses been as unifying as films get." Cooper here is given some credit, but is named at the end of a long list of factors that bolstered Sniper's numbers.
So who did, or does, have star power? "Will Smith, ScarJo, Kristen Stewart, and Dwayne Johnson are some of the stars that have 'it'," Yamato says. "But Hollywood's last old-school movie star? It's arguably Tom Cruise, whose knack for centering his middle-aged everyman brand within profitable action franchises (the Mission: Impossible and Jack Reacher movies, the forthcoming Top Gun 2) is savvy role selection and smart business." Cruise is widely regarded as the last real movie star because of his unique sustainability in an industry that has seen so many stars crash, burn, or fade out. Cruise sizzled at an early age, sliding onto the screen (and into viewers' hearts) in socks and a button-down, and is now the quintessential action star. In a Business Insider article aptly titled "Why Tom Cruise is Hollywood's last movie star," the reporter Jason Guerrasio pointed out that Cruise doubles other actors who seem to be in his league: "You could argue that actors like Brad Pitt and George Clooney are at the same level of movie stardom as Cruise, but it's not the same. The two don't rake in the kind of box-office cash Cruise does (Cruise's films usually make at least $200 million; Pitt's and Clooney's films usually top $100-$150 million worldwide)."
A go-to example of the death and resurrection of the movie star is John Travolta (and it's detailed in The Hollywood Reporter piece, too). After a string of successes in the '70s, especially with Saturday Night Fever (1977) and Grease (1978), his prowess as a bankable actor was questioned. That is, until he was revived back to A-list status by Quentin Tarantino, who cast him as the lead in his 1994 cult classic Pulp Fiction. It wasn't until this year, though, with John Travolta, that I felt the downfall of the capital-M, capital-S Movie Star in such harrowing fashion as when I saw the 65-year-old actor in Fred Durst's The Fanatic. In it, Travolta plays "Moose," a troubled man obsessed with a Hollywood action star named Hunter Dunbar (Devon Sawa). I've never been more depressed about the state of cinema than when watching this film, in which Travolta, once on top of his game, stalking ex-child star Sawa, here playing an actor of much more importance, the kind of dying-breed actor I've written does not really exist anymore. This meta realization renders this film even more shattering. Travolta had a streak of duds leading up to what The Hollywood Reporter described as a new "career low." Pamela McClintock reported that on opening night, it grossed "a mere $3,153 from 52 theaters scattered across the U.S. for a location average of roughly $60." She added, "In a handful of theaters, it grossed $10 or less." RIP to the movie star.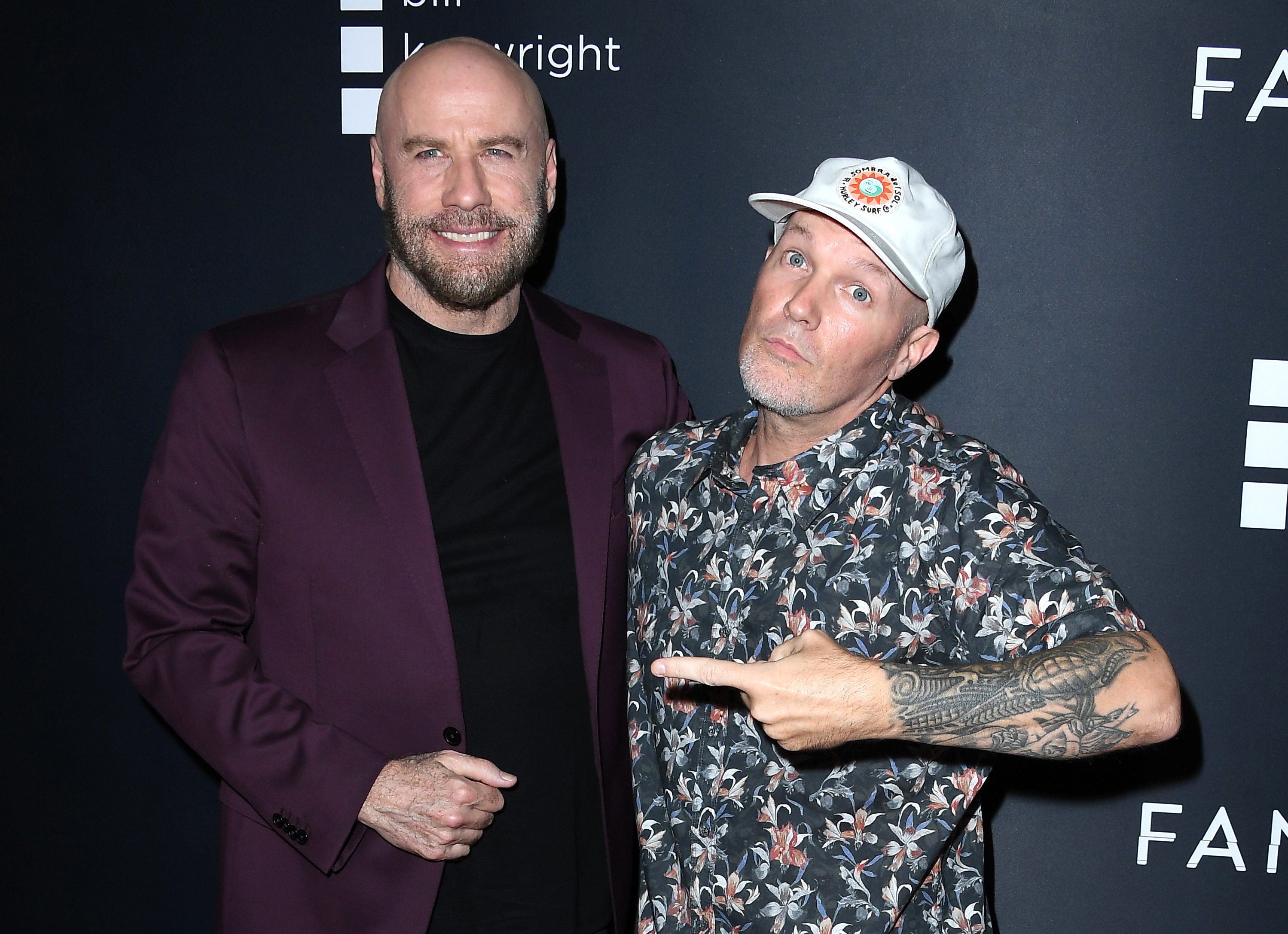 Even though all these pieces about the death of the movie star are setting up us, the viewers, as zombified Marvel consumers, I know few people in my actual life whose moviegoing habits mirror this kind of brainlessness. In his op-ed, Scorsese similarly wrote, "If you're going to tell me that it's simply a matter of supply and demand and giving the people what they want, I'm going to disagree. It's a chicken-and-egg issue. If people are given only one kind of thing and endlessly sold only one kind of thing, of course they're going to want more of that one kind of thing."
His piece ends on a pessimistic note: "For anyone who dreams of making movies or who is just starting out, the situation at this moment is brutal and inhospitable to art. And the act of simply writing those words fills me with terrible sadness." But as someone who has more years of movie-watching left in her, I'd like to look on the bright side. Is the very thin silver lining that we are becoming more discerning viewers? I've said many times, "I will see go see anything with [insert actor's name] in it," but that doesn't happen as often as I say. Even actors to whom I've promised loyalty don't always get my hard-earned money if the movie looks bad. Perhaps our deprioritizing of movie stars will eventually shift how we seek out genuinely intriguing performers in innovative stories outside of the Marvel Cinematic Universe. But I agree with Scorsese that the fields of entertainment and cinema aren't separate: MCU isn't going anywhere.
Complex is celebrating the best in music, pop culture, style, sneakers, and sports this decade. Check out the rest of our 2010s series here.