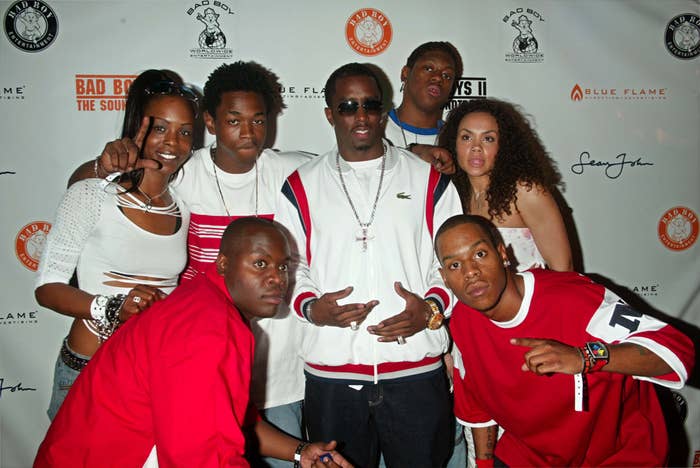 In light of the Millenium Tour headlining the anticipated 2019 OVO Fest and yet another X-Men movie, the 2000s is reaching for a comeback. Considering how that era exemplified the prime of pop culture and reality TV, I don't think any of us are fighting it. Recently, Bad Boy pioneer Diddy plugged a video of himself on Instagram contemplating the return of the classic Making the Band series. Although he was initially hesitant, an extensive social media response was all he needed to cosign the show's return. After creating an #IWantMyMTB hashtag, Puff most likely spent the next few days reviewing requests from thousands ranging from Wale to Wendy's, giving MTV enough time to get their bag right. In just a week Diddy announced that Making the Band indeed will be returning; for those who remember, this show was reality TV gold.
Making the Band walked so that shows like The Masked Singer and The Four could run. We've seen a number of music competition shows touch the television airways, but very few have been responsible for as many pop culture moments as Making the Band. Seeing people rap or sing their hearts out will forever be entertaining, but those moments are quickly forgotten. A decade later, infamous moments from Making the Band are still lingering in our heads. It's been a little over 10 years since the last Making the Band season, but the return announcement shows instant promise.
Following the announcement of the shows return, Diddy took to social media prompting any artist to audition using the #MTBCasting hashtag. The return of Making the Band will air on MTV in 2020 and despite the fact that Diddy was hesitant to bring the series back, I think he's already made the right decision. Here are a few moments that made Making the Band a classic.
The Early Morning Living Room Sing-Off
Babs Versus Sara's Husband Tony
The Infamous Cheesecake Mission
Babs Spazzing on Ness
Aubrey O'Day Forever Challenging Diddy
"Dy-lan, Dy-lan, Dy-lan, Dy-lan, Dy-lan"