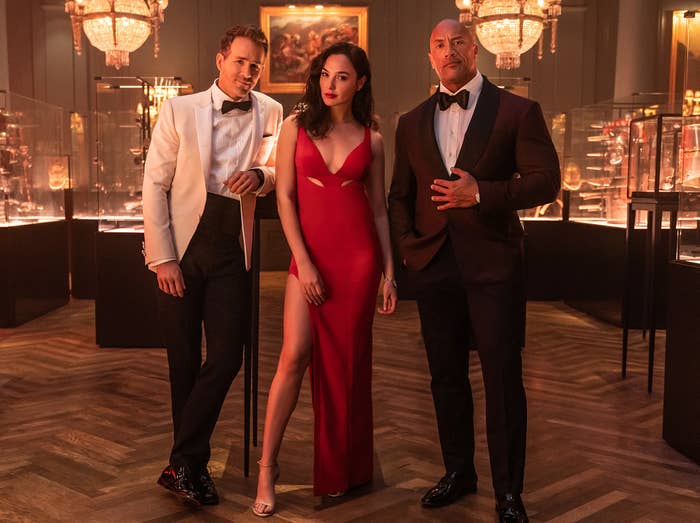 Netflix has drastically changed the way people consume movies and television. Millions of moviegoers still continue to head to the theaters week after week to watch Hollywood's newest offerings, but there are plenty of viewers who are opting for at-home entertainment instead. The streaming service's exponential growth in the past 15 years means that the world's biggest stars like Dwayne "The Rock" Johnson, Sandra Bullock, Ryan Reynolds, and Robert De Niro have all jumped on board to produce movies with the popular streaming service like Red Notice, Bird Box, and The Irishman. Together, they have brought hundreds of millions of viewers to the platform. 

Netflix was known for not revealing its viewing figures for its original content, but the company began unveiling numbers for its biggest hits earlier this year. The streaming giant also recently made a change to how they measure viewership. Instead of focusing on the number of households that watch a particular title, they are now measuring it based on the hours people spent watching them. A list of the Top 10 most-watched movies in the first month of their release dropped in June of this year but after Red Notice's release in November, the numbers have definitely shifted. Now Netflix has revealed which films have amassed the most viewing hours overall since they premiered. By the looks of it, people are spending a whole lot of time in front of their screens. Take a look below and see which ones of these films you've helped make a success.
21.
'The Unforgivable' (2021)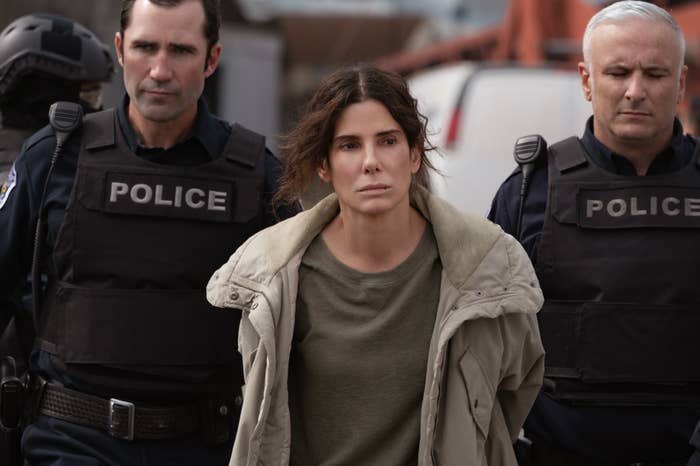 Director: Nora Fingscheidt

Stars: Sandra Bullock, Viola Davis, Vincent D'Onofrio and Jon Bernthal.

Release Date: Nov. 24, 2021

Viewing Hours: 189 million
Sandra Bullock could not let Bird Box be her only Netflix win. After scoring a massive amount of viewers with the 2018 thriller, the Oscar winner returned to the streamer with a drama that pulled in 189 million hours of viewership in less than a month since its release, quickly climbing to the top 10 of the most-watched Netflix films. The Unforgivable is about a woman named Ruth Slater who is looking for redemption after spending 20 years in prison for protecting her little sister. Now that she is out she must adjust to a society that still faults her for her crime, even if she already did the time while attempting to reconnect with the little girl she left behind. The film has received mixed reviews since its debut but if you're already subscribed, it's worth checking out. Bullock has become an expert at playing these dramatic roles of women fighting to persevere and paired with a cast that includes Jon Bernthal and Viola Davis, The Unforgivable is a solid addition to Netflix's must-watch list and its latest title to hit its Top 10 most-watched films list. 
19.
'Army of the Dead' (2021)
Director: Zack Snyder

Stars: Dave Bautista, Ella Purnell, Omari Hardwick, Ana de la Reguera

Release Date: May 21, 2021

Viewing Hours: 187 million
Viewers spent a total of 187 million hours watching Netflix's gory zombie heist movie Army of the Dead. Dave Bautista was set to join James Gunn's The Suicide Squad cast, but when filming schedules conflicted, he chose to star in the Army of the Dead instead, and for good reason. "I get to build a relationship with Netflix, I get a lead role in a great film — and I get paid a lot more money," Bautista told Digital Spy about his decision at the time. "I had to call James, and I told him, 'It breaks my heart because as a friend, I want to be there with you, but professionally, this is the smart decision for me." And it turned out to be a great move on his part. The Zack Snyder-directed film was watched by an impressive 72 million households in its first four weeks on Netflix. The film became an instant hit, it was the streamer's widest theatrical release in 600 theaters prior to its streaming release, and when it hit Netflix in May 2022 it quickly shot up to No. 1 in 70+ countries. The movie also stars Power's Omari Hardwick and Ana de la Reguera and follows a group of mercenaries who plan to go through with a high-stakes heist in Las Vegas in the middle of a zombie outbreak. The Snyder's Netflix universe will continue to expand with a sequel titled Planet of the Dead already in the works. The film also received the prequel treatment just five months after its release with Army of Thieves, a fast turnaround time for a follow-up, which is available to stream on Netflix. 
17.
'Enola Holmes' (2020)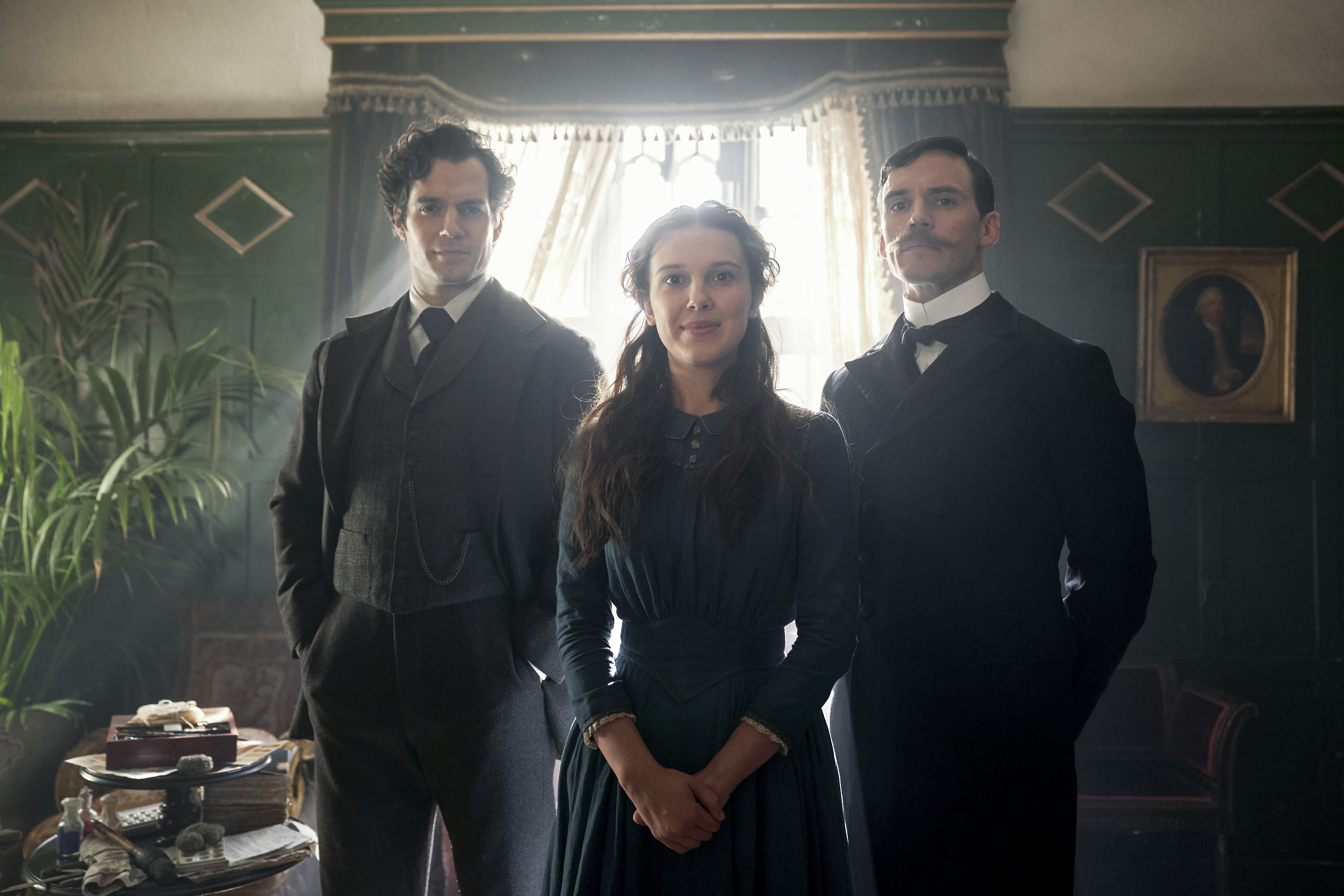 Director: Harry Bradbeer

Stars: Millie Bobby Brown, Henry Cavill, Sam Claflin

Release Date: Sept. 23, 2020

Viewing Hours: 190 million
15.
'Spenser Confidential' (2020)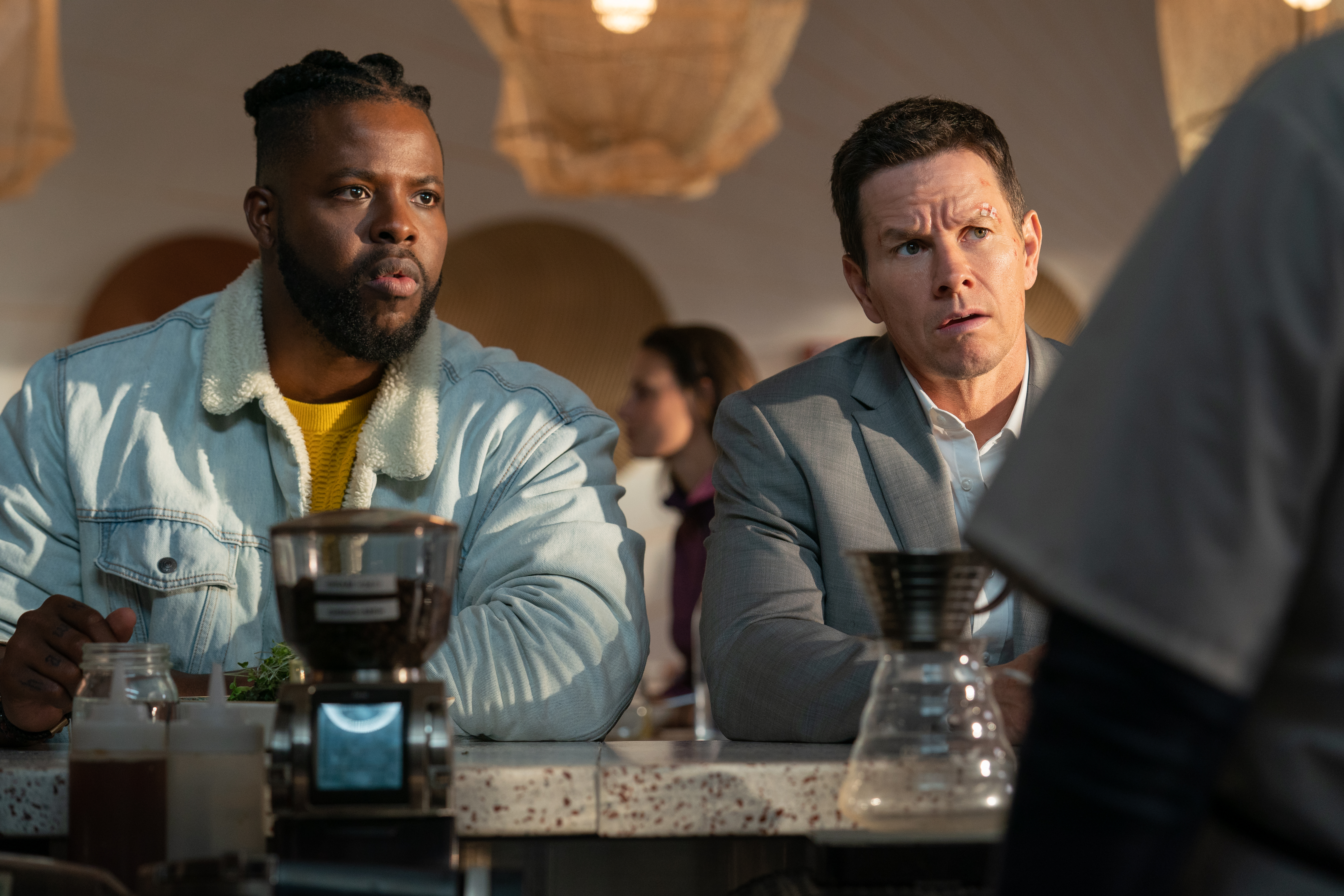 Director: Peter Berg

Stars: Mark Wahlberg, Winston Duke, Alan Arkin

Release Date: March 6, 2020

Viewing Hours: 197 million

Director Peter Berg and Mark Wahlberg joined forces again for a Netflix buddy cop movie that people quickly tuned into. Spenser Confidential dropped a week prior to the pandemic shut down in 2020, and fans have since logged in a total of 197 million hours spent on watching the film. The action flick is about Spenser (Mark Wahlberg), a former cop and ex-con, who teams up with aspiring fighter Hawk (Winston Duke) to uncover a murder conspiracy of two Boston police officers. Duke and Wahlberg made for an unlikely duo and while the film didn't fare too well on Rotten Tomatoes with a 37 percent rating, it provided plenty of laughs and mindless entertainment.
13.
'6 Underground' (2020)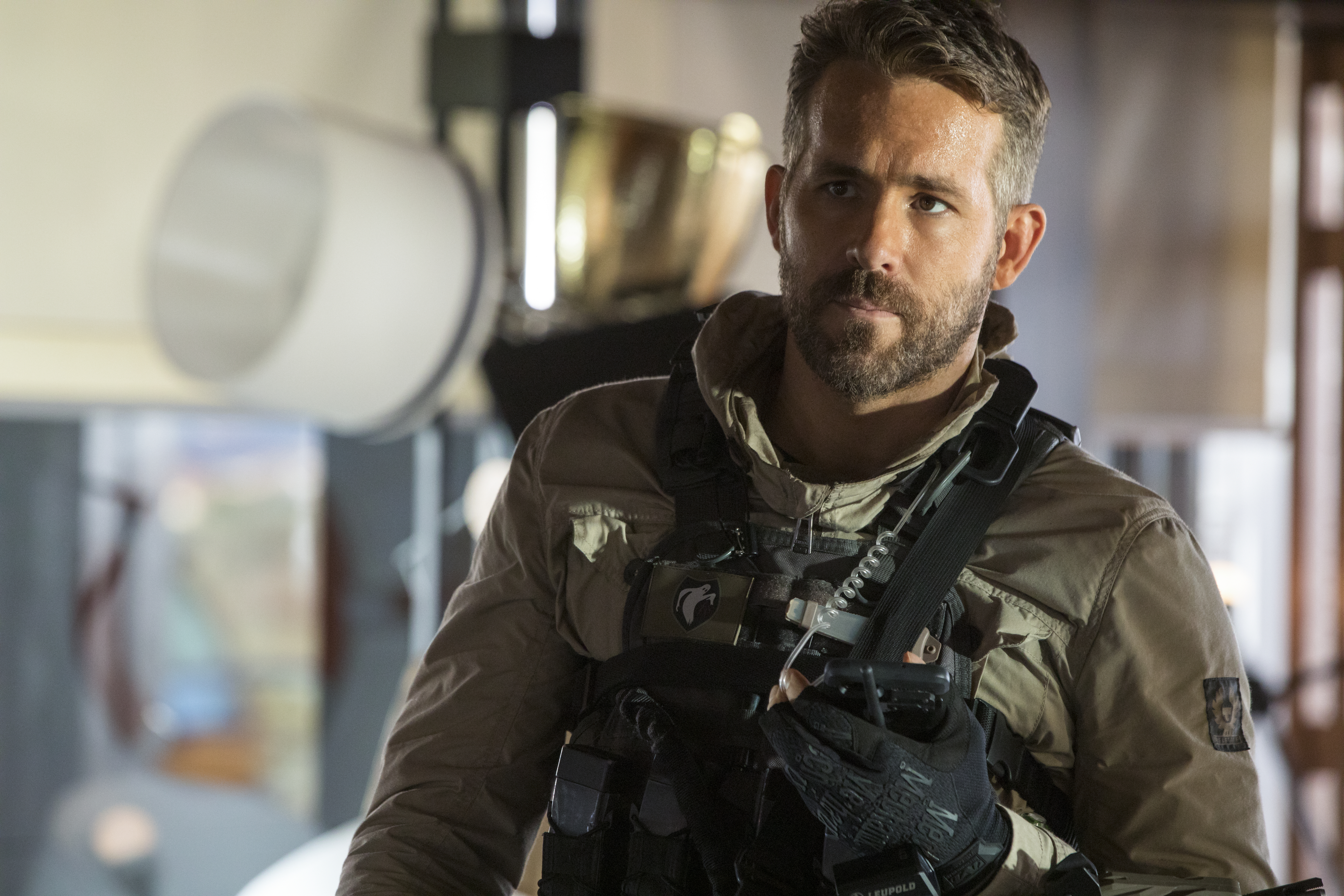 Director: Michael Bay

Stars: Ryan Reynolds, Mélanie Laurent, Manuel Garcia-Rulfo, Ben Hardy

Release Date: Dec. 10, 2019

Viewing Hours: 205 million
Ryan Reynolds is the only male actor that appears on this list more than once. He got his start as a comedic actor, but Reynolds has since become a shoo-in for action flicks and his fans seem to love the switch. His Michael Bay-directed action-thriller had a $150 million budget, but it paid off because that resulted in people being glued to their TVs for a total of 205 million hours. Viewers watched along as Reynolds's character, One, leads a vigilante team made up of six individuals from around the world who, in an effort to delete their pasts, stage a coup d'état against a ruthless dictator. If you're one of the few who hasn't tuned in and action is what you're into, then tap in. 6 Underground has all the explosions and thrills you're looking for.
11.
'The Kissing Booth 2' (2020)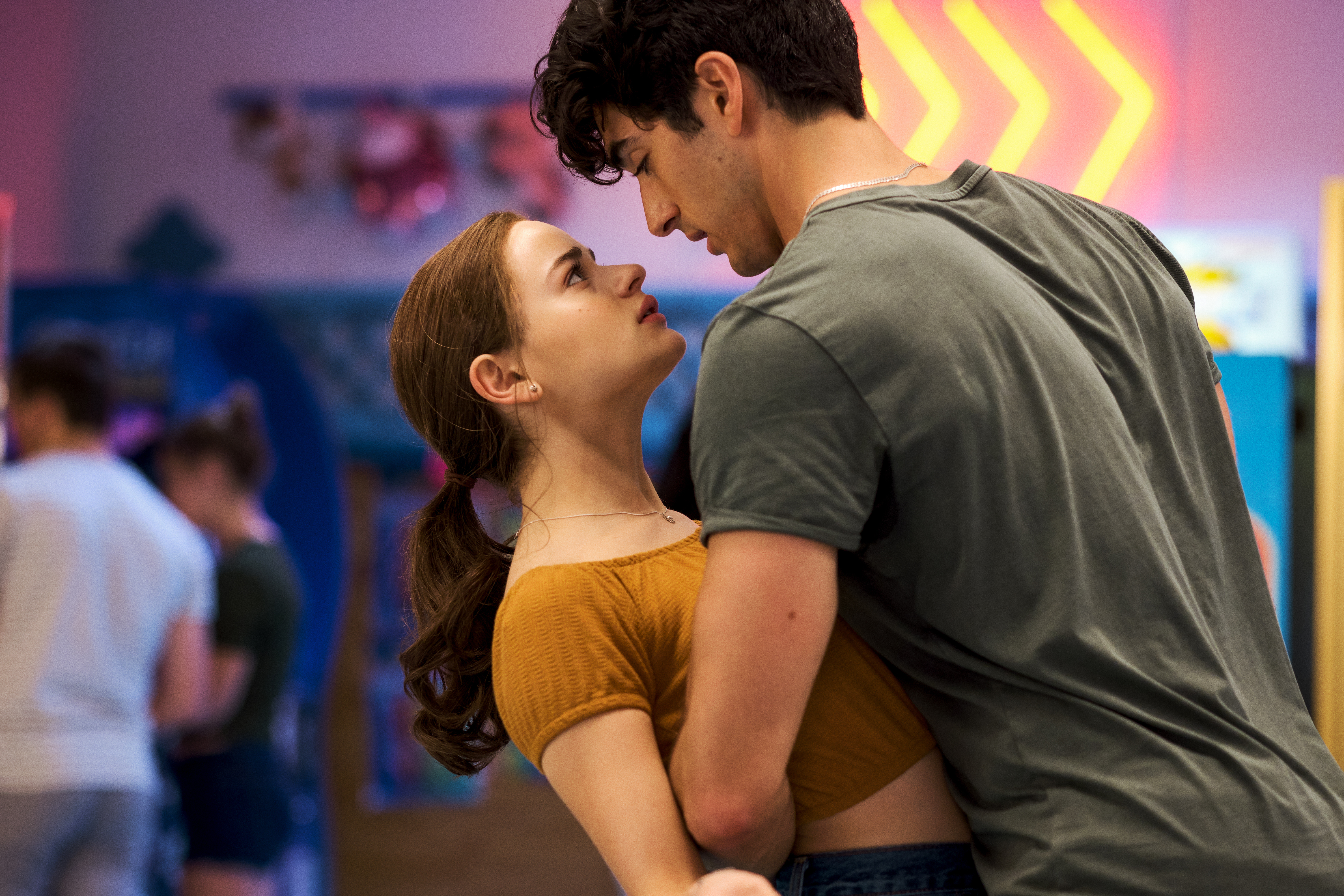 Director: Vince Marcello

Stars: Joey King, Joel Courtney, Jacob Elordi

Release Date: July 24, 2020

Viewing Hours: 209 million

The power of teen girls is undeniable. Thanks to them, The Kissing Booth 2 found its way to the top 10 of the most-watched movies on Netflix surrounded by mostly action and thrillers. The movie is a sequel to the 2018 original The Kissing Booth, which is about a girl named Elle who falls for her best friend's older brother, Noah. The teen movie was part of Netflix's highly anticipated Summer of Love series which offered a slate of new original romantic comedies viewers had been missing. Thanks to the film's popularity and its fan base, The Kissing Booth 2 arrived on Netflix in 2020, which followed Elle as she adjusted to her now-long-distance relationship with her beau who went off to college at Harvard, while she started her senior year of high school. The sequel surpassed the first one's viewership, helping it land in the top 10—and of course, a third installment quickly followed in 2021.
9.
'The Irishman' (2019)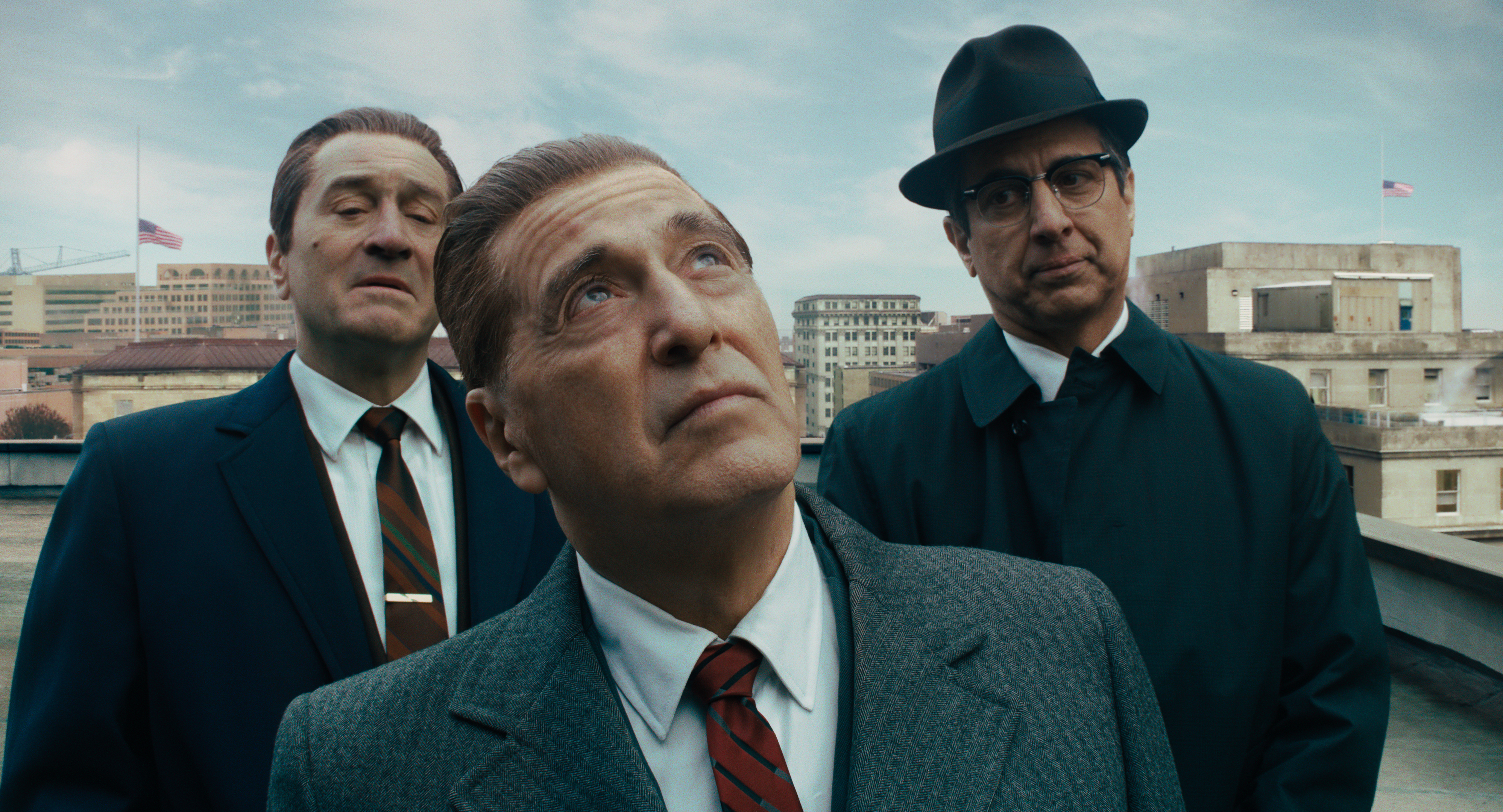 Director: Martin Scorsese

Stars: Robert De Niro, Al Pacino, Joe Pesci, Harvey Keitel

Release Date: Nov. 27, 2019

Viewing Hours: 215 million
7.
'Extraction' (2020)
Director: Sam Hargrave

Stars: Chris Hemsworth, Rudhraksh Jaiswal, Randeep Hooda, and David Harbour

Release Date: April 24, 2020

Viewing Hours: 231 million
Extraction is about an Australian black-market mercenary named Tyler Rake (Chris Hemsworth) who is hired to rescue an imprisoned international crime lord's son after he's kidnapped. The action-filled film fits the mold for the titles that used to perform well at the box office, and it didn't disappoint on the streaming side either. The company revealed in 2020 that the Russo Brothers-produced film attracted 99 million views in its first four weeks of release, which at the time was the biggest audience any Netflix original movie had delivered in the first month. Extraction marked Sam Hargrave's directorial debut after he was a stunt coordinator in various movies in the Marvel Cinematic Universe. Joe Russo wrote the script and served as a producer alongside his brother Anthony, who both previously teamed up to direct Avengers: Endgame and Avengers: Infinity War. The film's numbers inspired the studio to sign up for a sequel and filming for Extraction 2 has already started. It was originally scheduled to begin filming in Sydney, Australia but was delayed due to Covid restrictions. There's no telling if the action thriller's follow-up will be just as successful, but only time will tell. 
5.
'Bird Box' (2018)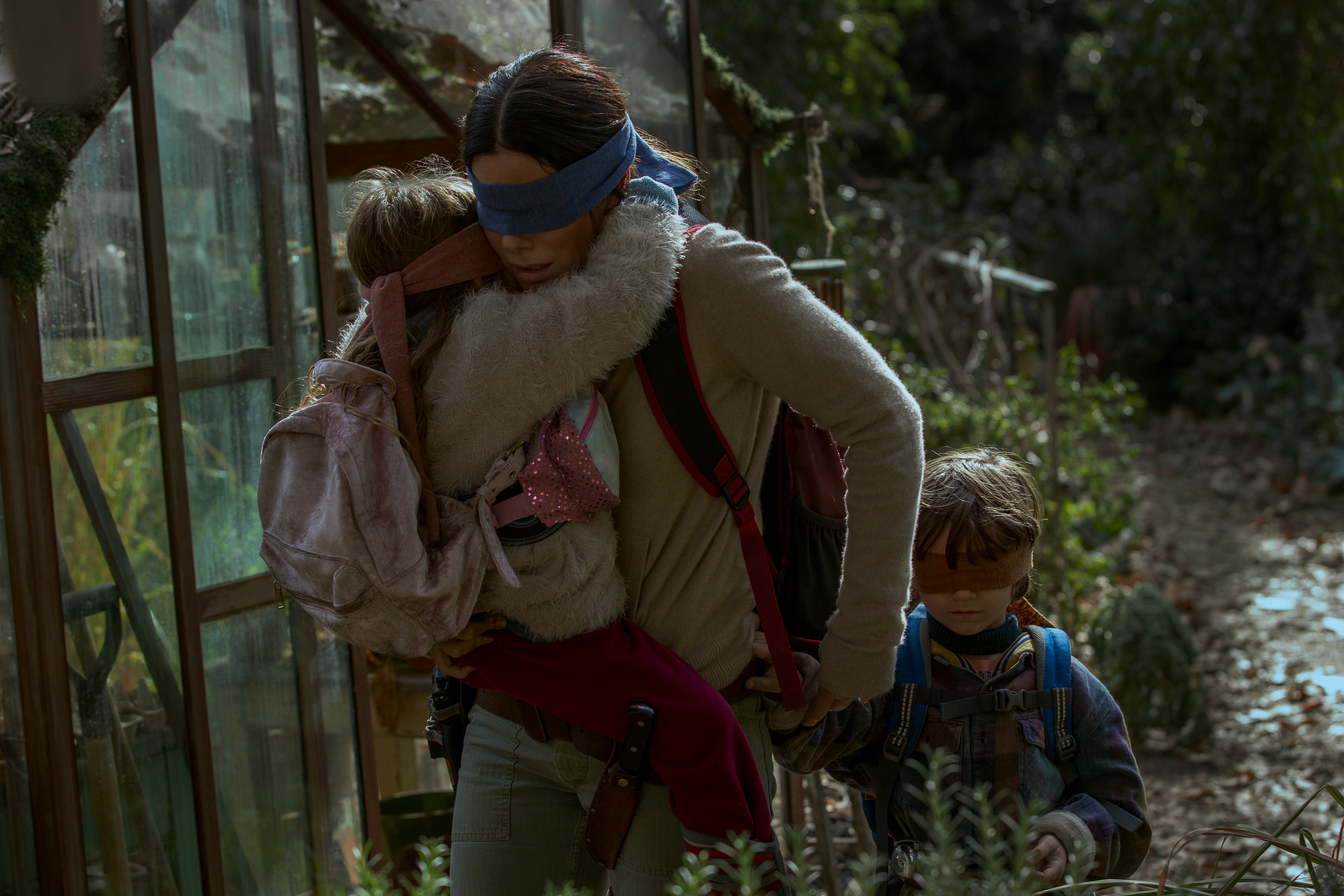 3.
'Red Notice' (2021)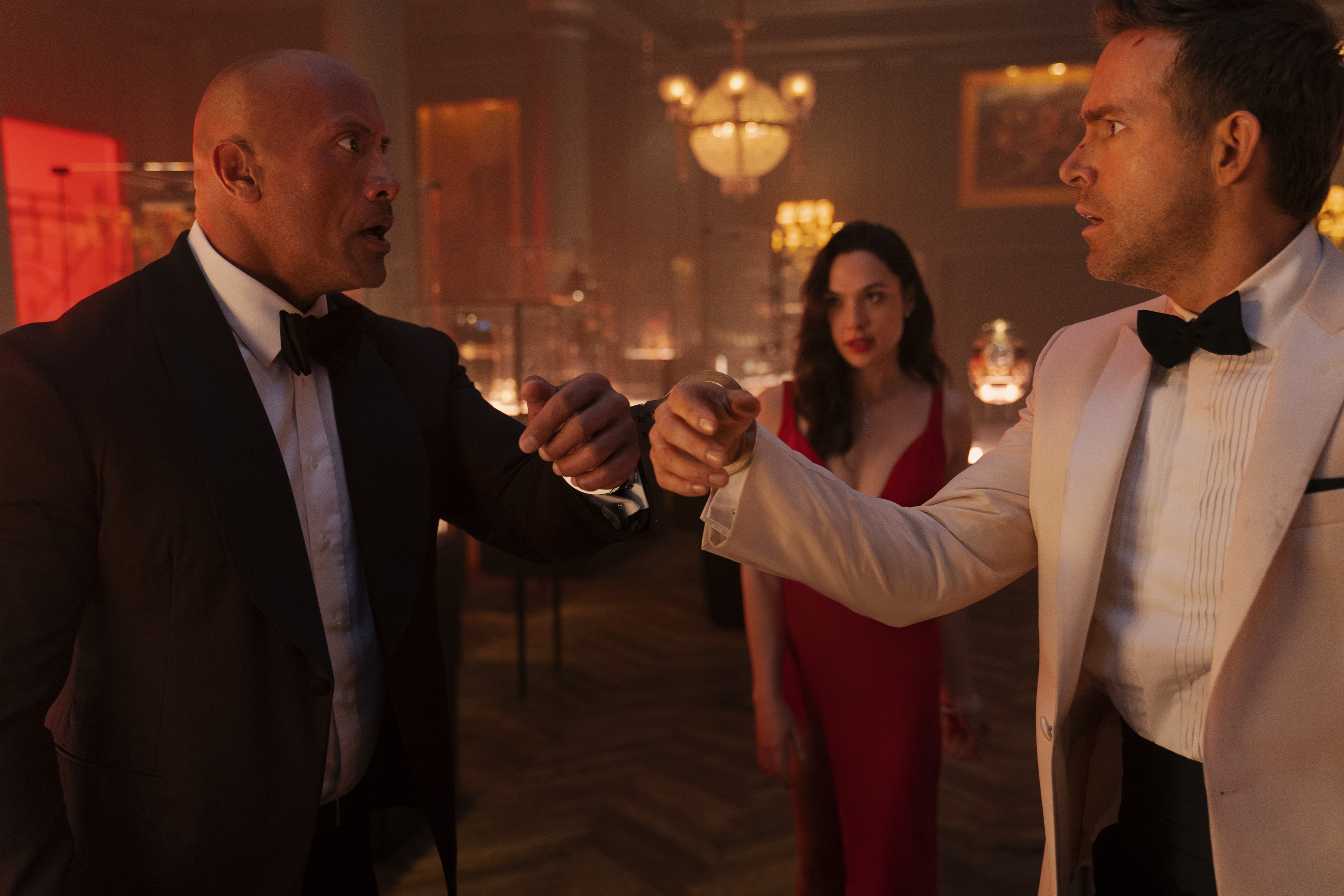 Director: Rawson Marshall Thurber

Stars: Dwayne Johnson, Ryan Reynolds, Gal Gadot, Ritu Arya

Release Date: Nov. 12, 2021

Viewing Hours: 328.8 million