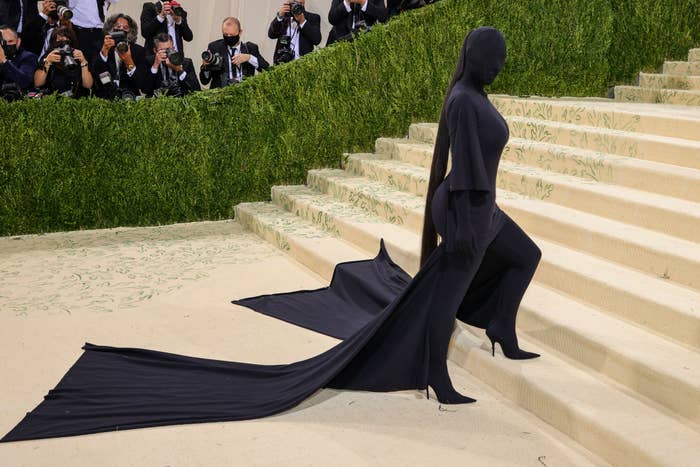 People spend all year long looking forward to Spooky SZN, and somehow, we still end up searching for the perfect last-minute Halloween costume. The holiday is quickly creeping up on us, but there's no need to settle for something basic just because procrastination won again. This year provided us with a wide range of memorable moments from TV, movies, and pop culture events that can easily serve as inspiration for your ensemble. Look no further than your favorite show's characters, celebrities, and this year's biggest box office hits for last-minute costume ideas you can pull together with little to no effort and in no time.
Squid Game, Ted Lasso and WandaVision were among the most popular TV shows this year, and the characters from each series are expected to be brought to life by fans this Halloween season. Bennifer 2.0's red carpet debut, Bernie Sanders at the inauguration, and Kim Kardashian at the 2021 Met Gala were some of the most talked-about celebrity moments on social media this year, so dressing up as them is bound to be a big hit at any party. Costumes paying homage to movie characters like Cruella de Vil and Harley Quinn have been overdone over the years, to be honest. Thankfully, both characters' looks were elevated after this year's Cruella and The Suicide Squad, so the new refreshed versions of them are definitely worth recreating this time around. If horror is more your thing, the classic Michael Myers from Halloween Kills and You's creepy Joe Goldberg are great options to try. There's still time to put together creative pop culture-inspired costumes people will instantly recognize. Check out some Halloween fit ideas below and let your imagination run free. 
Bernie Sanders at the inauguration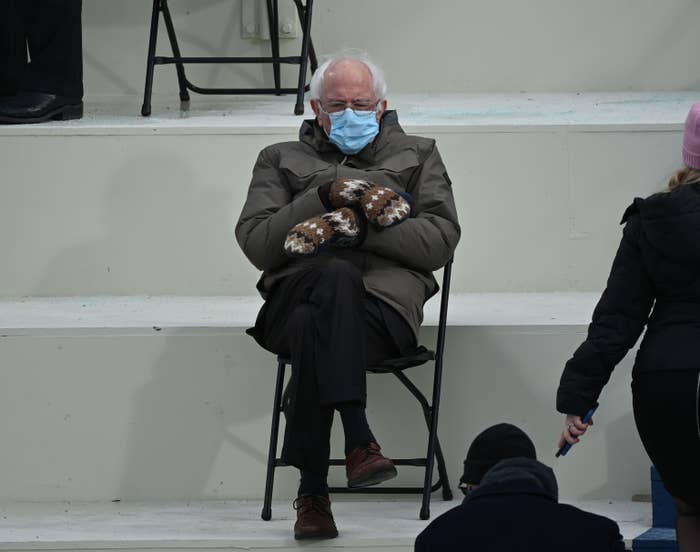 What you'll need: Green coat, knit mittens, bonus points if you add a plastic chair
Bernie Sanders has contributed so much to pop culture over the years without even trying. Countless GIFs and memes inspired by the politician float around social media regularly. Earlier this year, during Joe Biden's Presidential Inauguration, Sanders created a moment that will easily go down as one of the most memorable memes of all time. While others dressed to the nines to attend the ceremony, the United States Senator arrived wearing a large, unassuming green Burton coat and knit gloves made by Jen Ellis. He was spotted sitting in the crowd on a plastic folding chair with his hands on his lap and looking unimpressed. The Internet ran with it and photoshopped him onto every imaginable scenario and it blew up, making it a stand-out 2021 meme. Even though the event took place in January, there's no doubt people will try to duplicate this look and wear it as a costume on Oct. 31. It is simple to make at home, and it also guarantees to keep you warm and safe during any Halloween outing.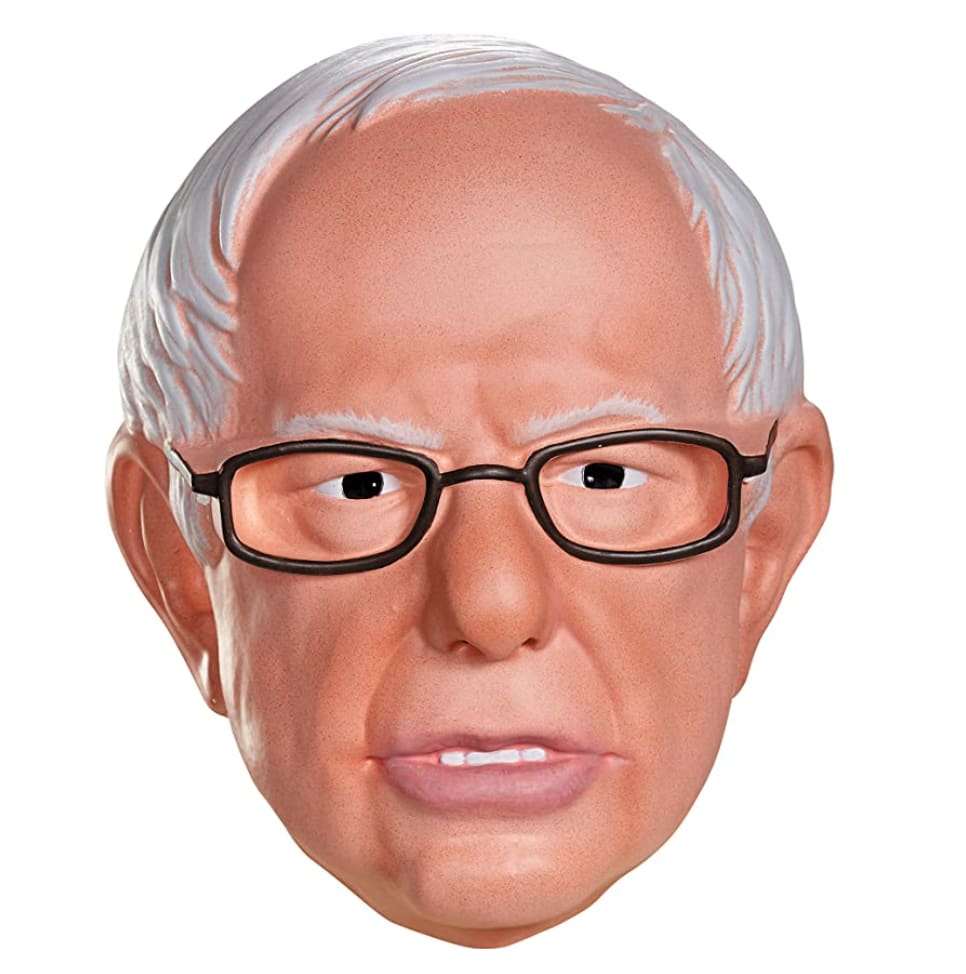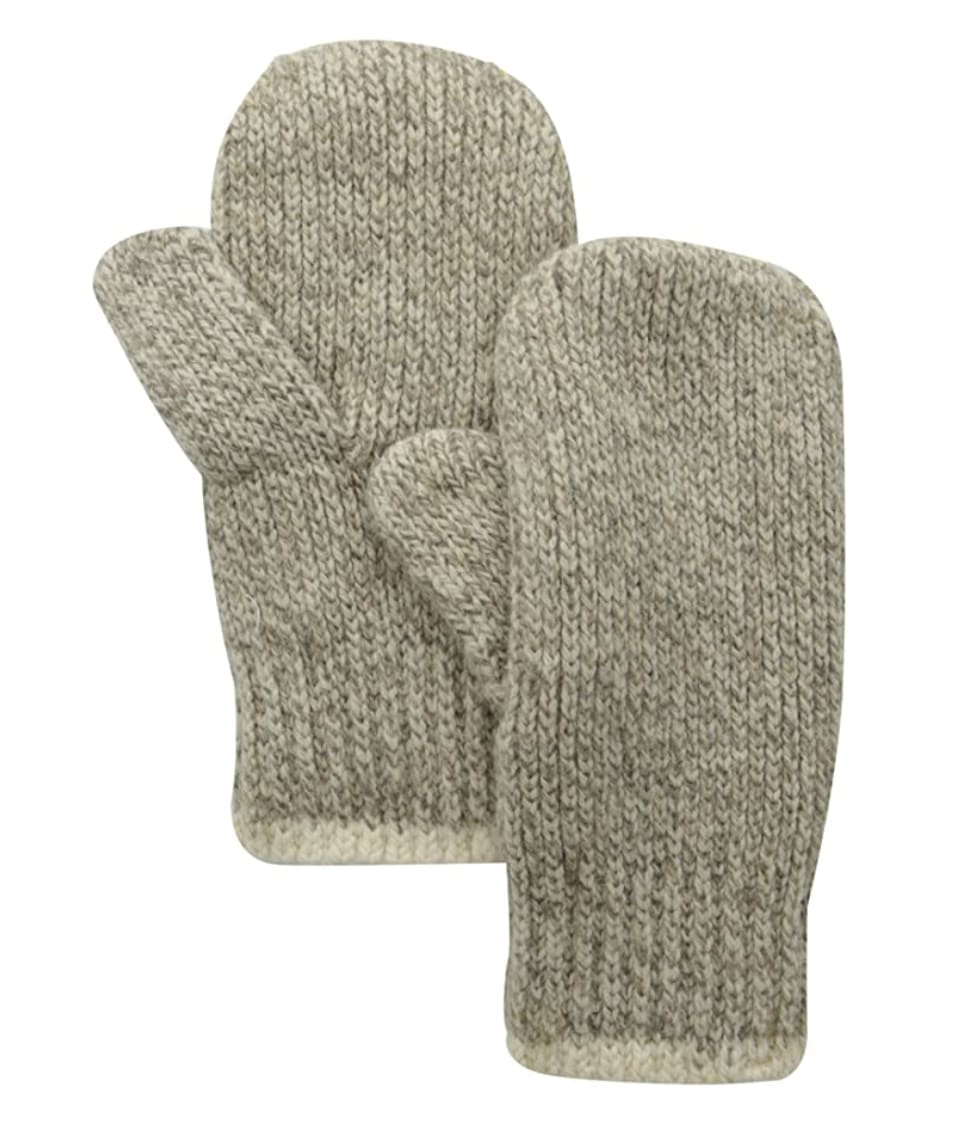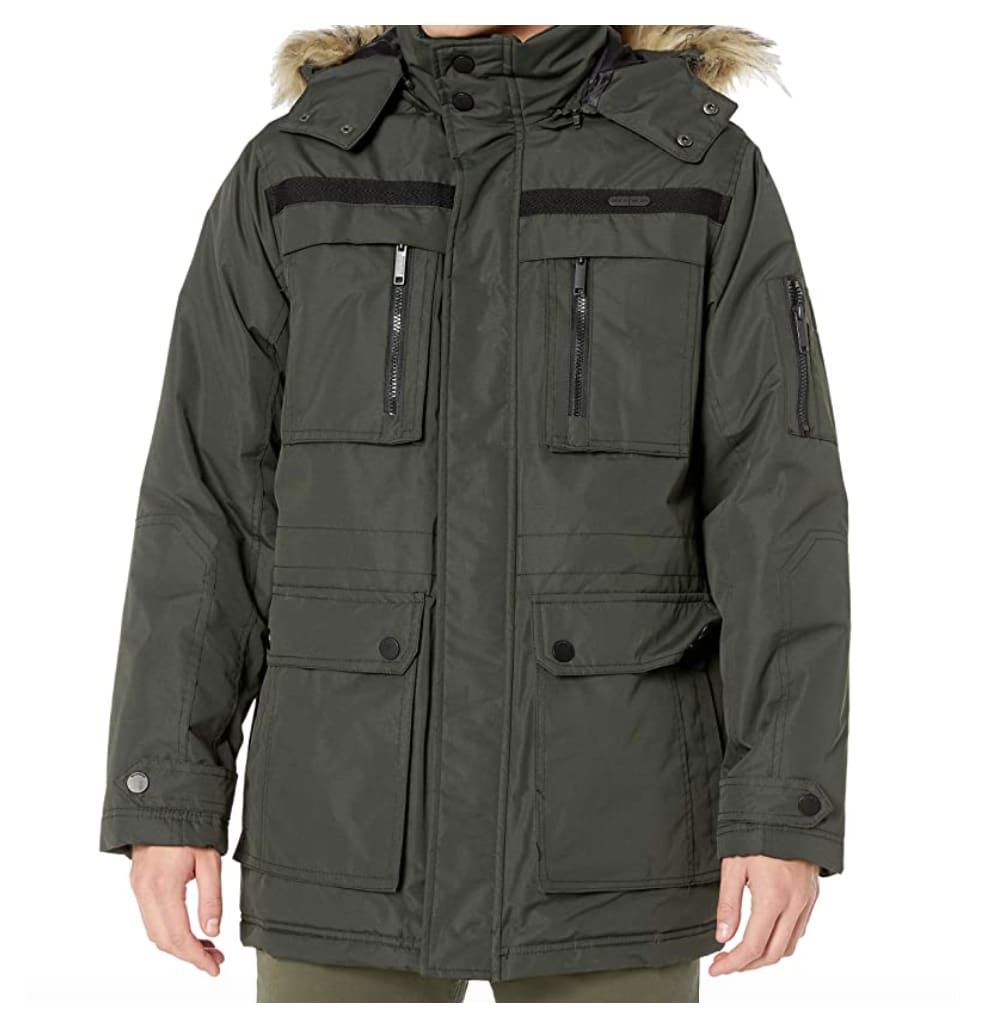 The 'Squid Game' characters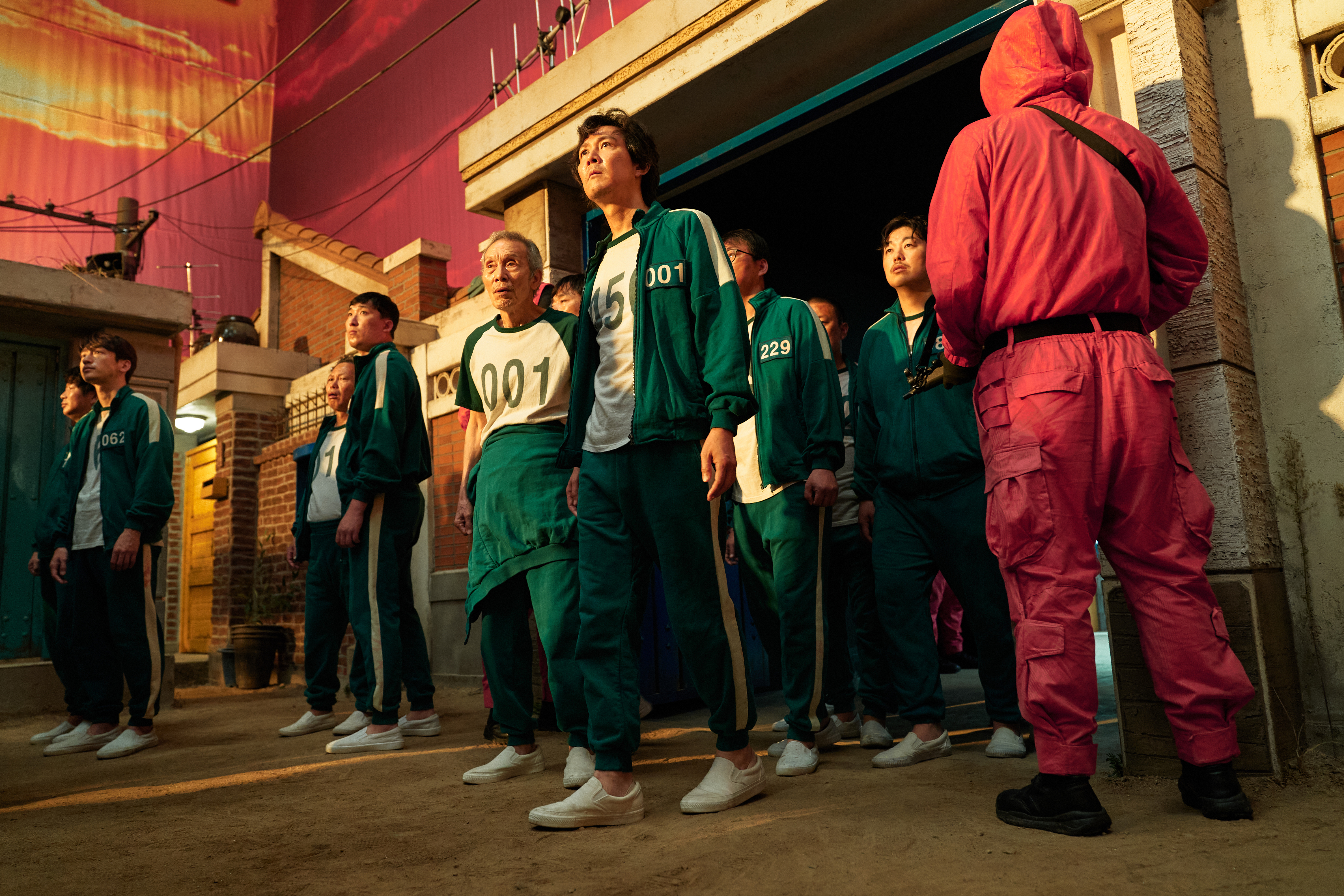 What you'll need: A green tracksuit, white Vans. Or a black mask and a red jumpsuit.

The Squid Game effect is undeniably going to take over this Halloween. People in more than 140 million households sat down in front of their TVs to watch the 9-episode Netflix series and it has become a pop culture phenomenon in a matter of months. So much so that Netflix partnered with retailers like Walmart to sell authentic Squid Game Halloween costumes and gear. You can find the green tracksuits worn by the players on the show, or the red jumpsuits like the guards wore online. Anticipating the Halloween rush, we created a how-to guide to make your own Squid Game costumes right at home.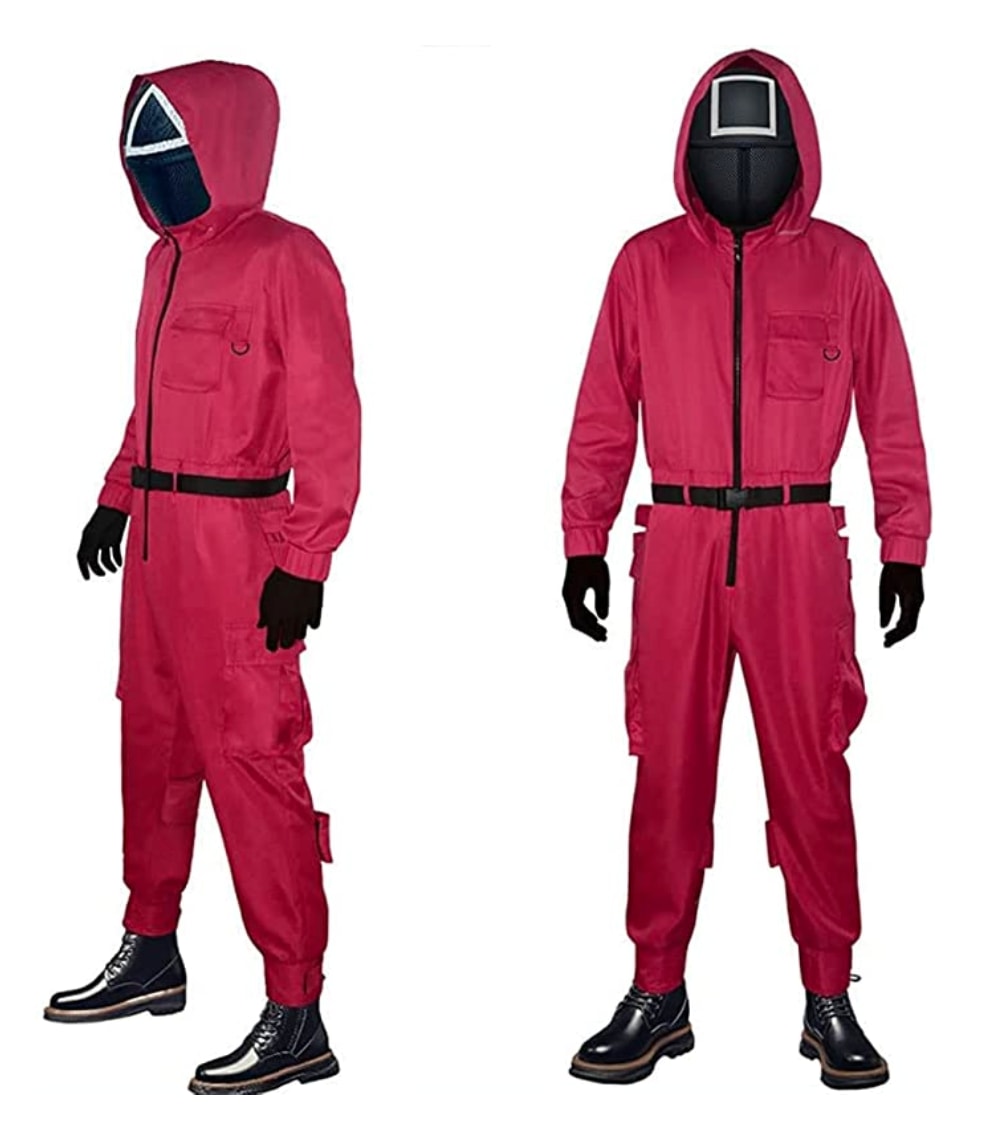 Michael Myers in 'Halloween Kills'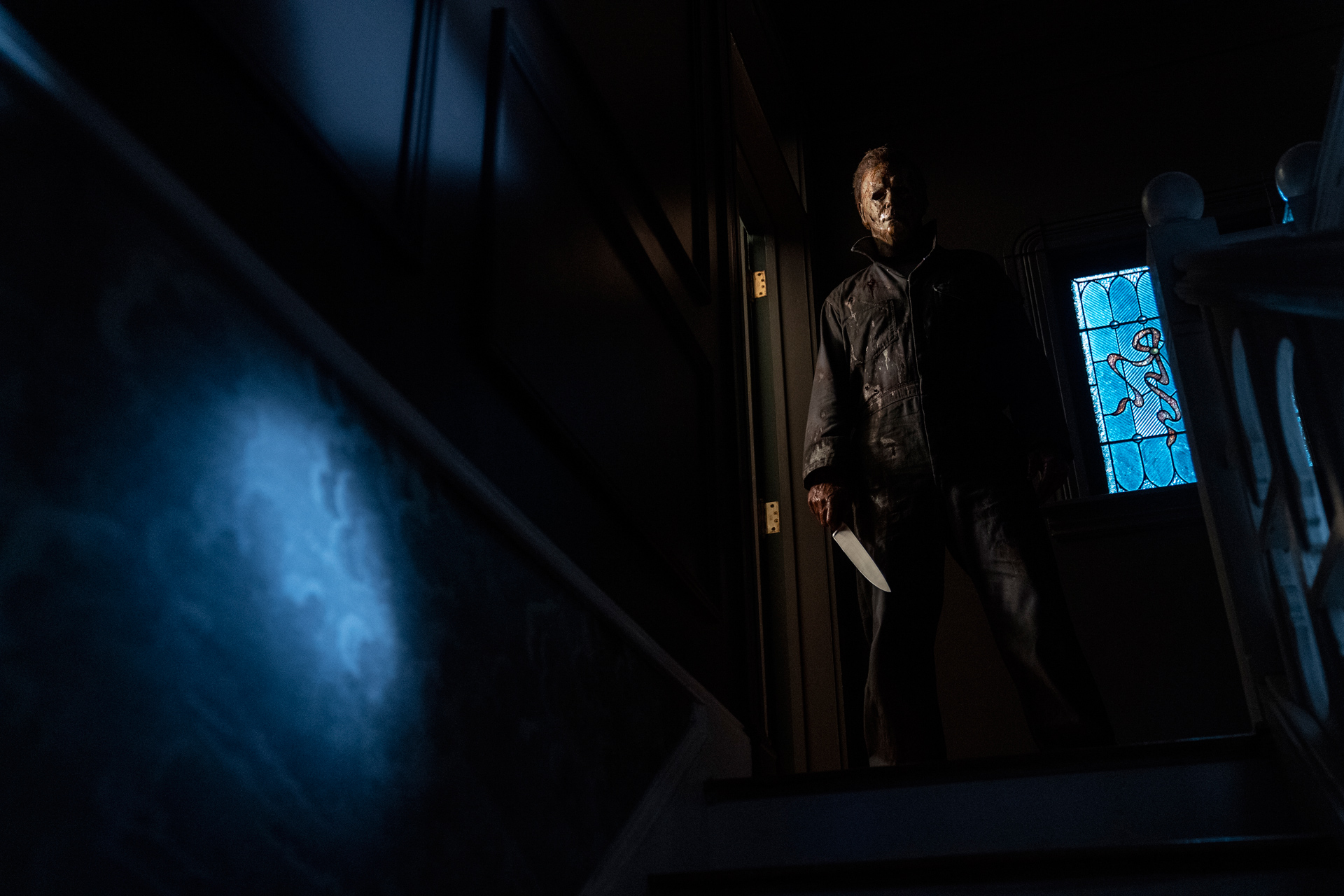 What you'll need: Coveralls, the infamous mask and maybe a knife
This costume is timeless but since Halloween Kills is a box office smash, we might be seeing more Michael Myers wannabes walking around this Halloween than in years prior. The costume is easy to create, the mask is usually sold anywhere that sells Halloween accessories, and a pair of coveralls can be found online or at a store near you for cheap. The full costume is also available for purchase online, and if you throw in a plastic knife and a brown wig, you'll take it to the next level. The full face mask will also come in handy in these times since it's easy to conceal a surgical mask underneath it to protect you in case you plan on being around large crowds.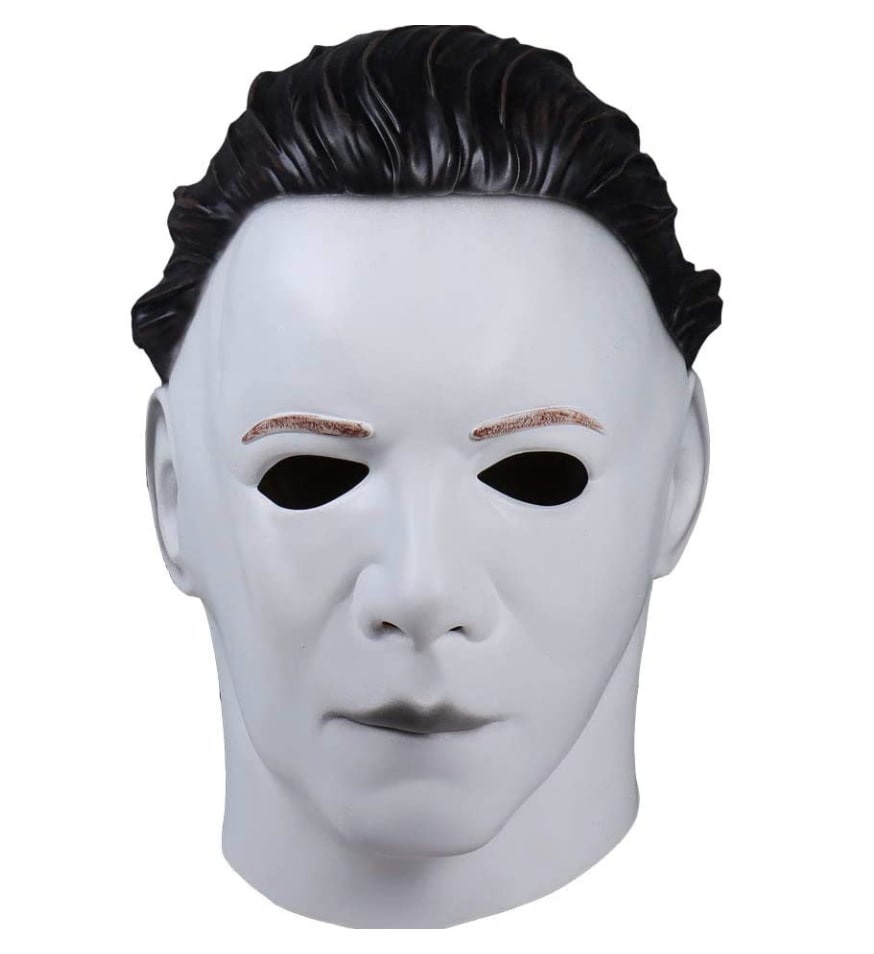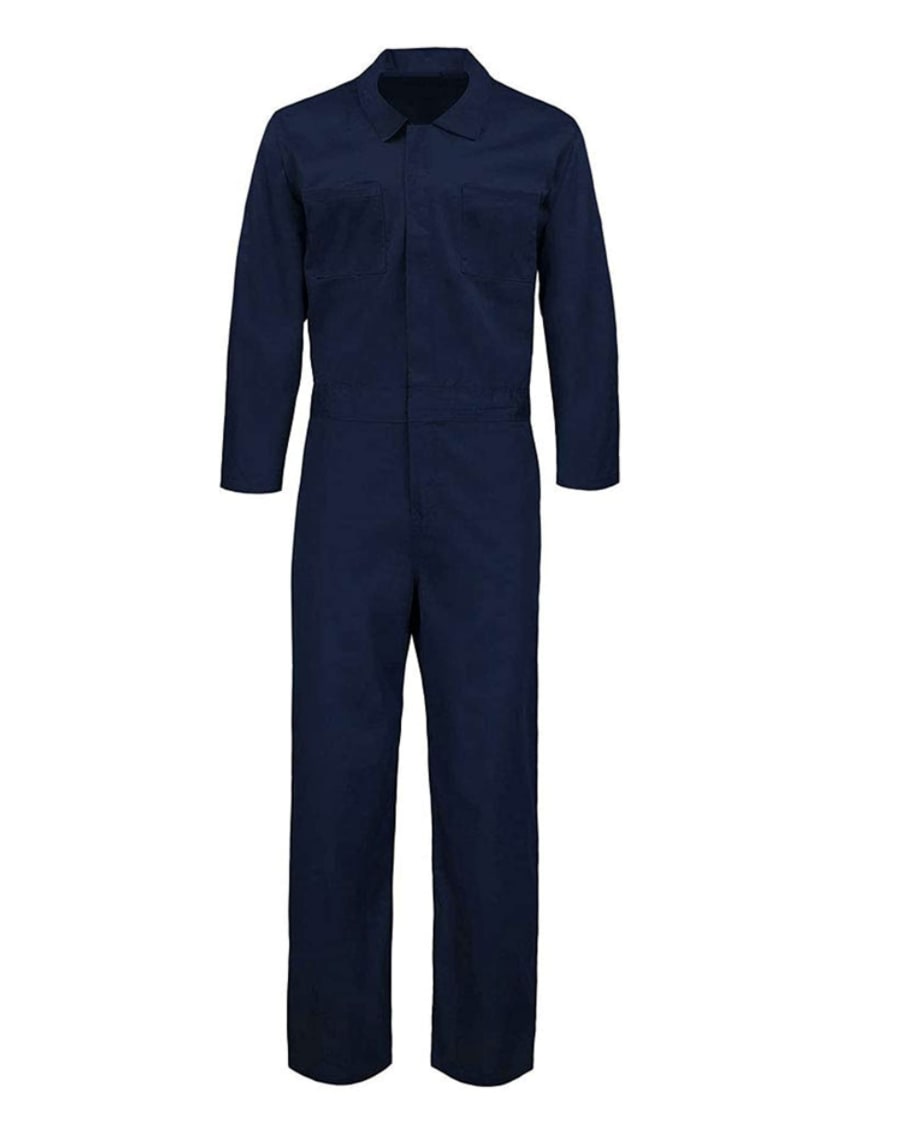 Kim Kardashian's mysterious 2021 Met Gala look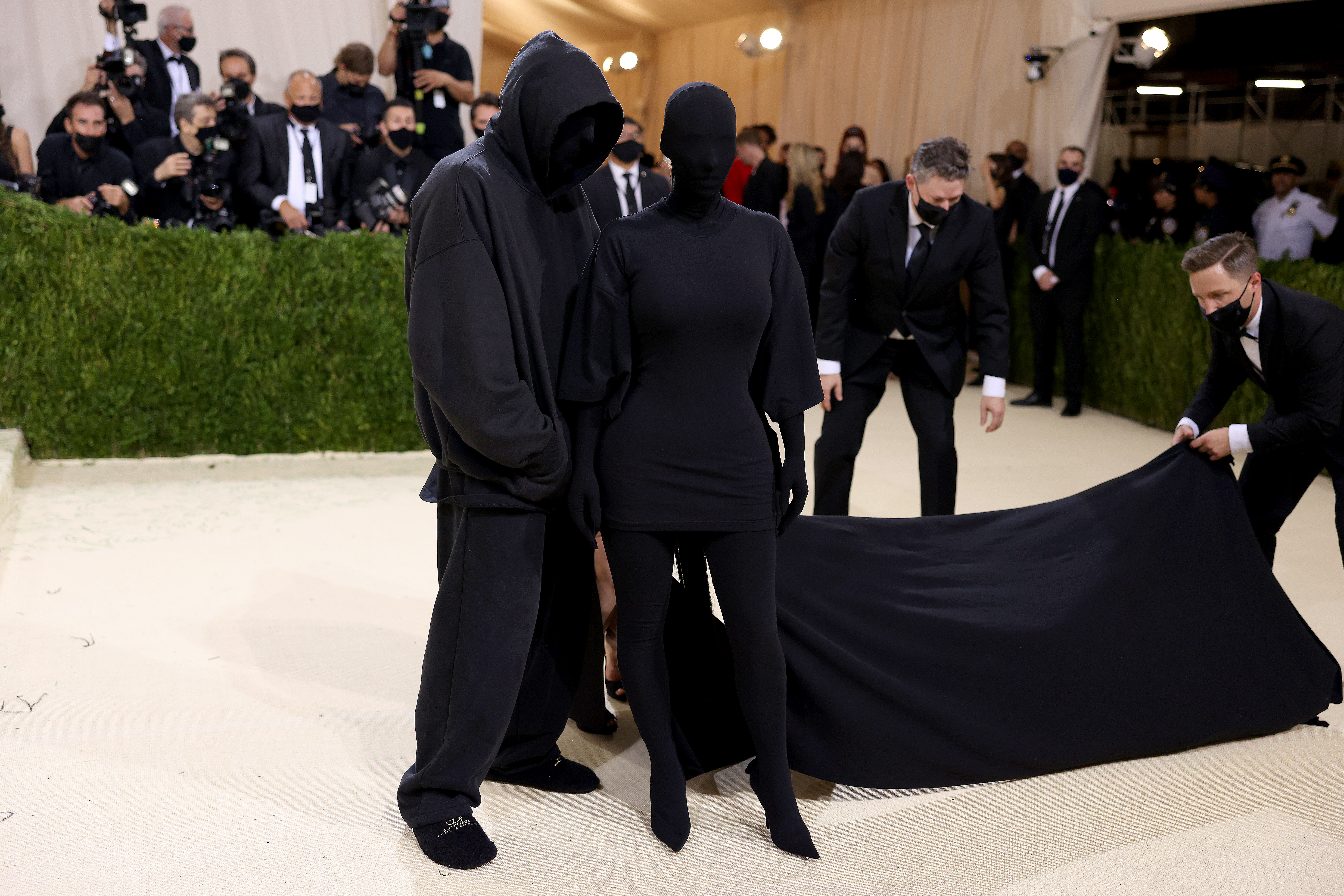 What you'll need: Form-fitting black pants and matching long sleeve top, face mask, and a black sheet
Every year fans hold their breath to see what Kim Kardashian will dress up as for Halloween. Year after year the reality star goes above and beyond to top her previous costumes, and she's damn good at recreating iconic looks from the past inspired by Cher, Madonna, and Selena Quintanilla. Being quite of a fashion icon herself, now Kim is the one inspiring others to dress up as her. Her polarizing 2021 Met Gala look got so much attention that people recreated the all-black Balenciaga ensemble the following. So imagine what could be done with a little more time? It doesn't require much effort, and it can be made right at home. This could also be a couple's costume since she walked the Met Gala carpet alongside fashion designer Demna Gvasalia, who wore a similar ensemble.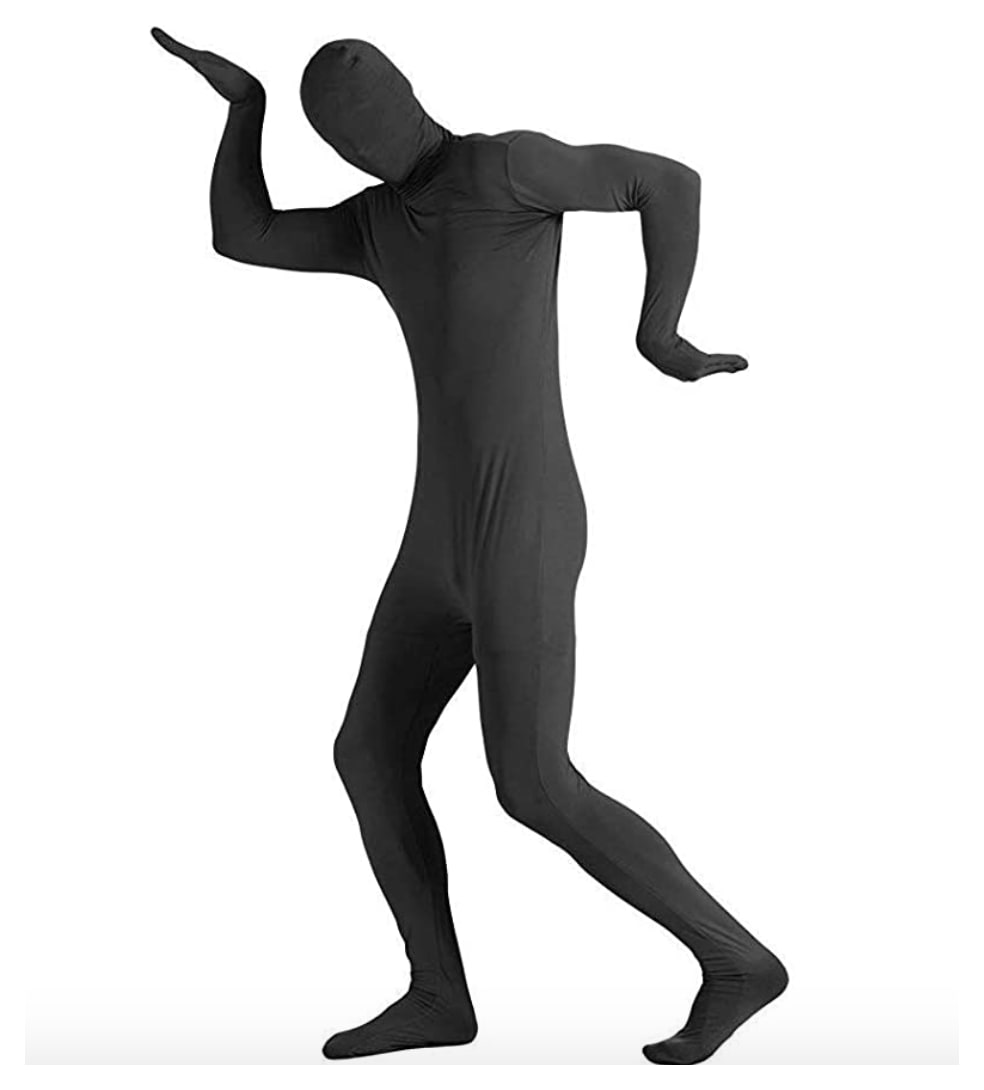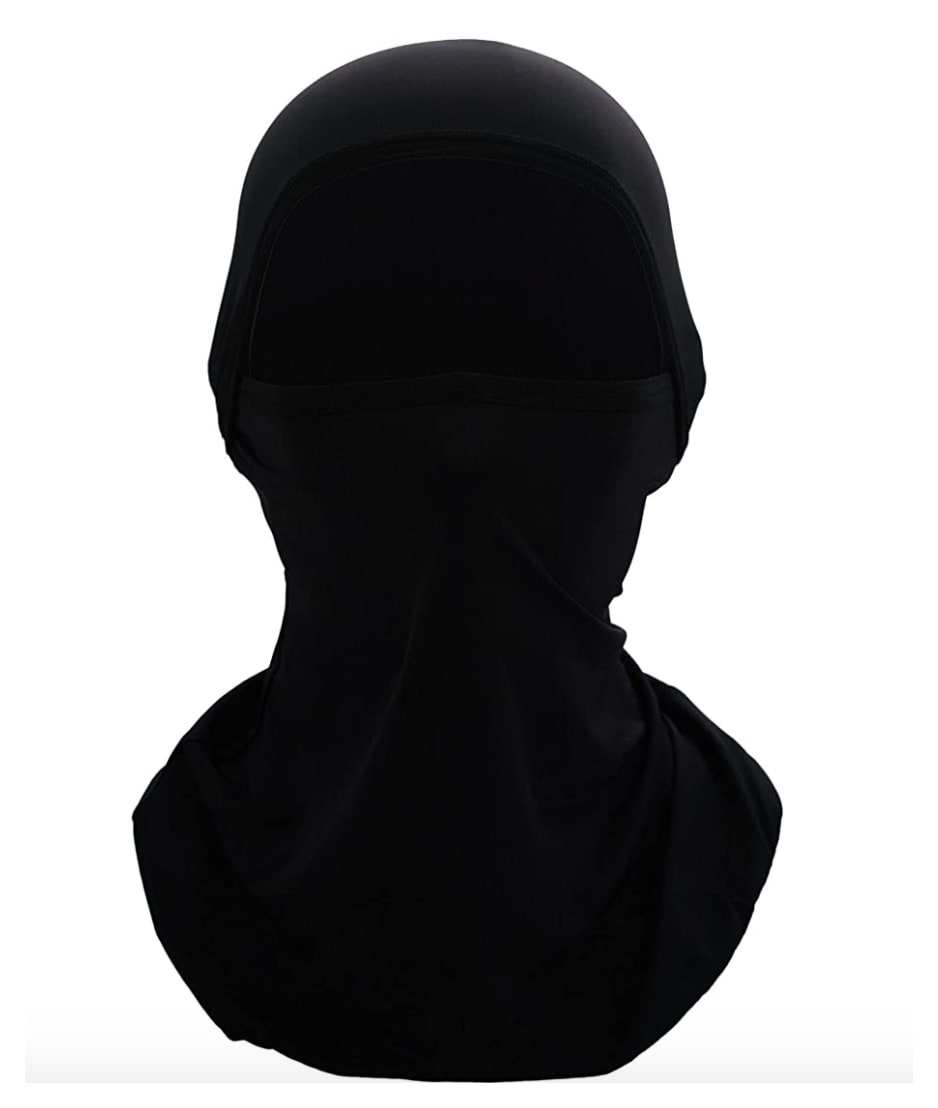 Coach Ted Lasso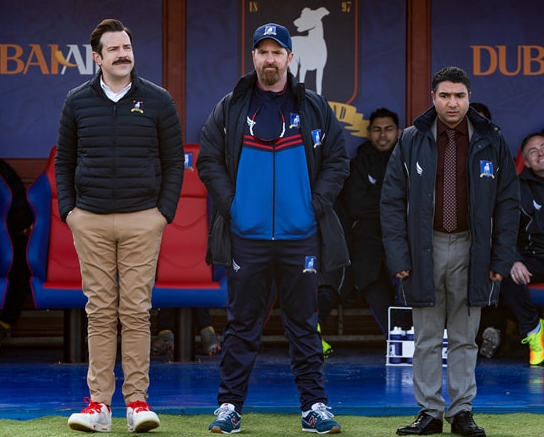 What you'll need: Puffer jacket, khakis, a white visor, and a fake mustache

No matter how you feel about Ted Lasso as a show, it's hard not to like its titular character. The Emmy-winning series has gained a following all over the world, and dressing like Lasso for Halloween seems like the perfect choice for the Apple TV series' fans. Lasso dresses like a typical midwest dad and American football coach, so all you need for this costume is a fitted navy blue puffer jacket, khakis or chino pants, a white visor, Ray-Ban aviators and top it all off with his signature mustache. If you can get your hands on the  A.F.C. Richmond track jacket he wears during the training scenes, kudos to you, but if not, the puffer will suffice. Blurt out random uplifting quotes and maintain a peppy attitude all night to really nail his essence.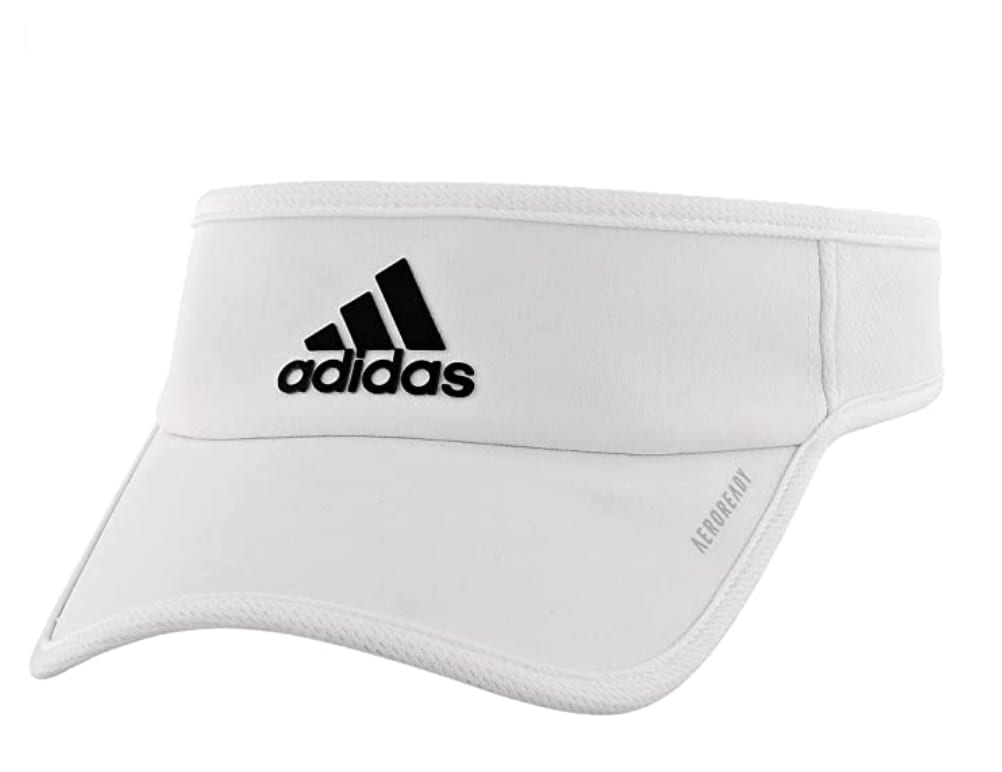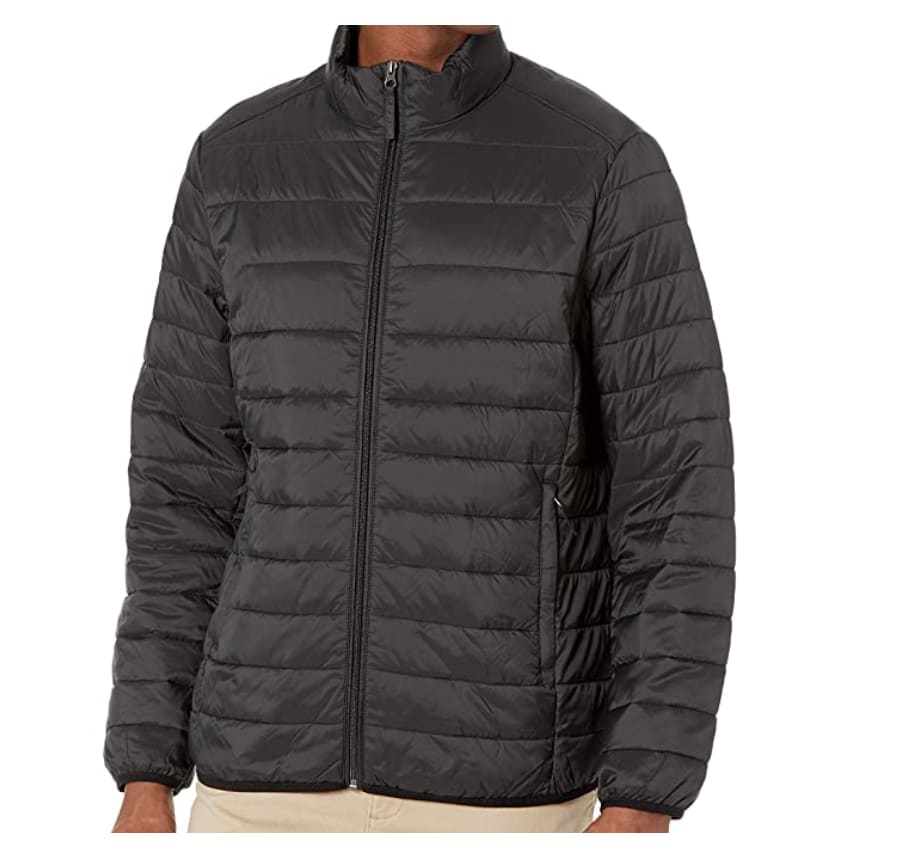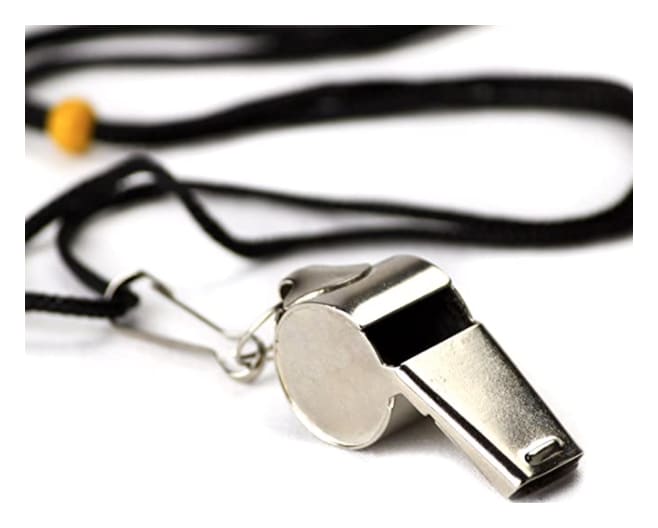 Incognito Joe Goldberg from Netflix's 'You'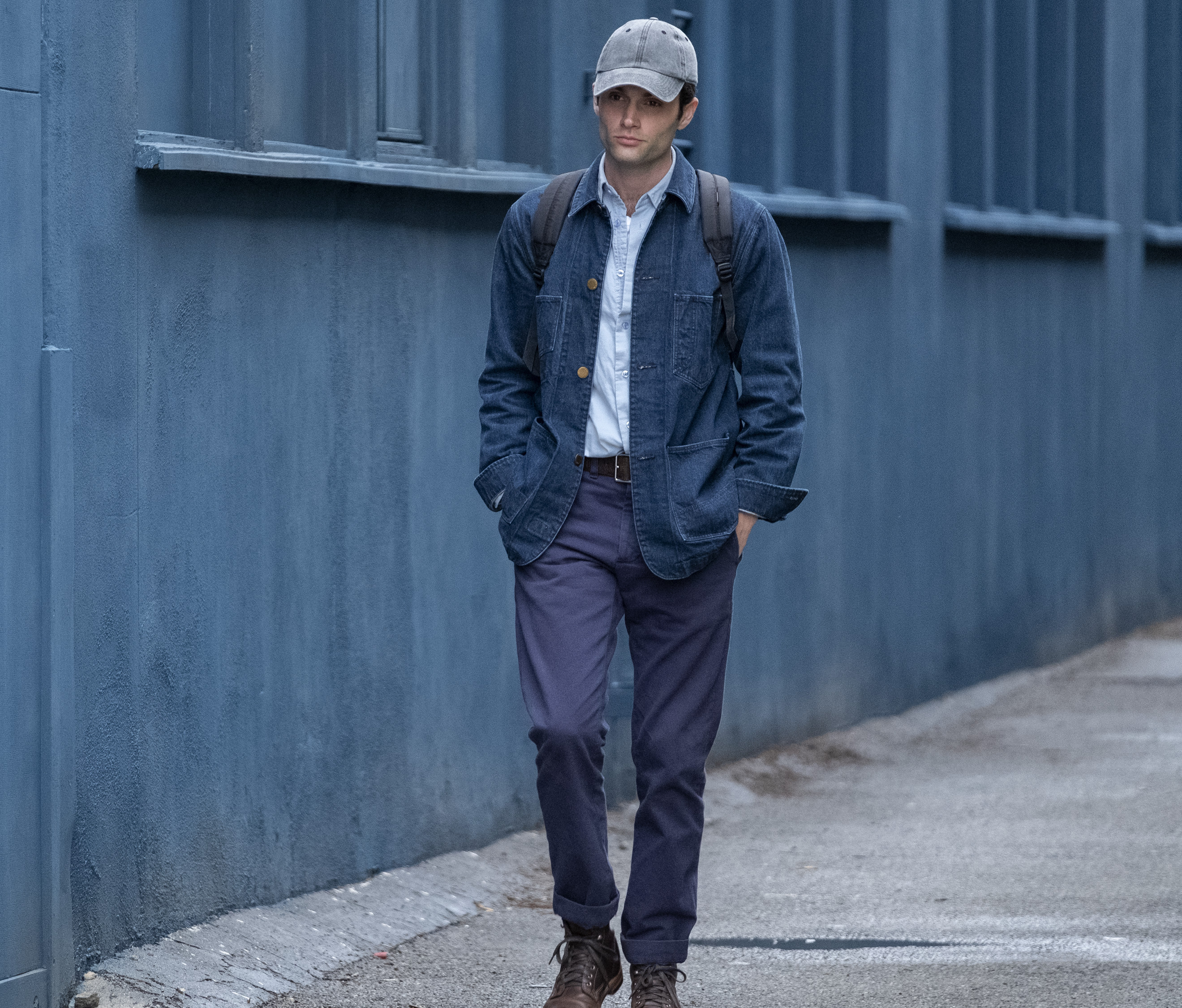 What you'll need: A baseball cap, jean jacket, and a fake baby 

If you procrastinated on choosing a Halloween costume, this is probably one of the easiest pop culture-inspired options you can put together in a pinch. Joe Goldberg from Netflix's You has become one of the most talked-about characters on TV in recent years, and Season 4 of the hit series is already in the works. One of the funniest things about Joe is that he thinks putting on a baseball cap suddenly makes him unrecognizable while he's stalking and plotting on his next victim, but it has also become a trademark for his character. All you need for this simple look is a plain baseball cap (preferably with no logo), a jean jacket, and some sort of fake weapon. Strap a fake baby to your chest, if you want to take things further to keep the costume updated for Season 3.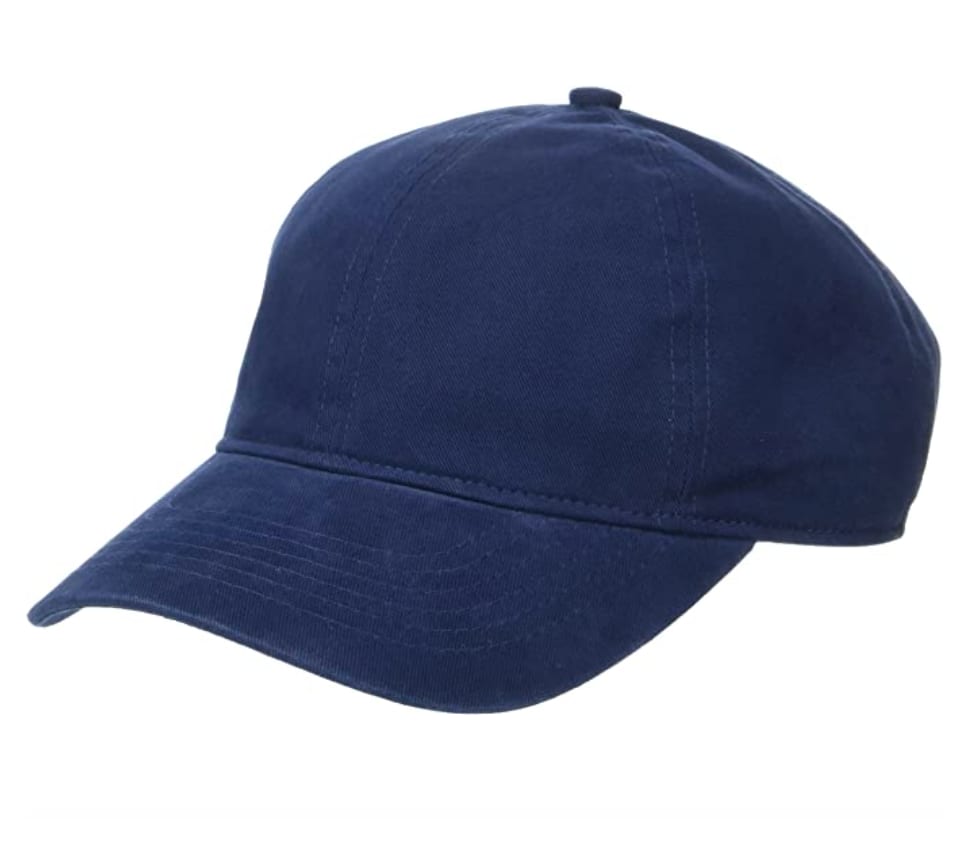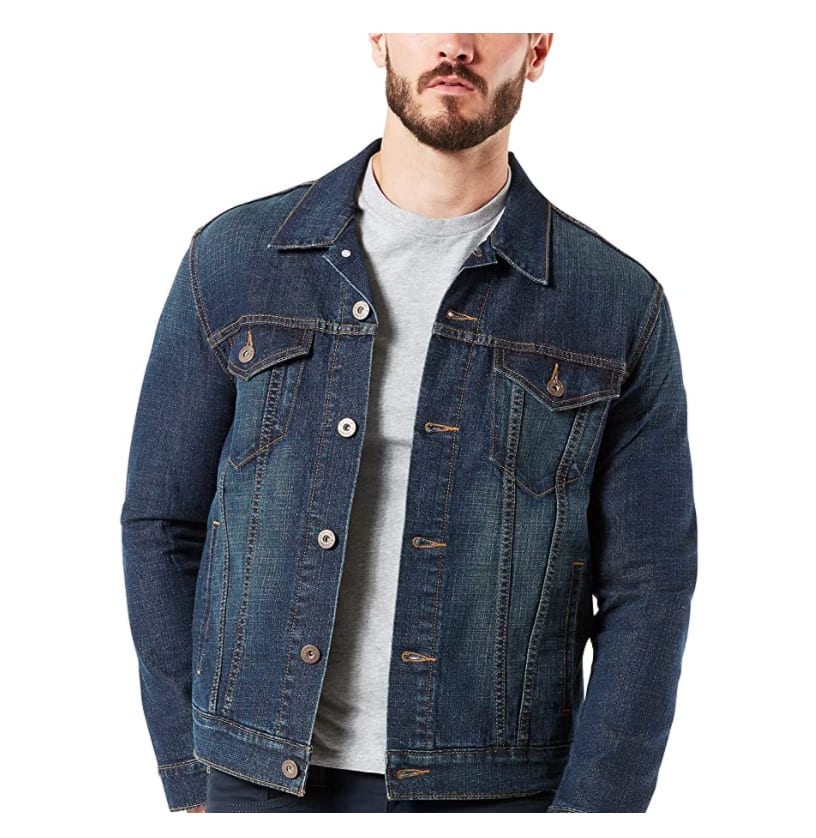 Cruella de Vil in 'Cruella'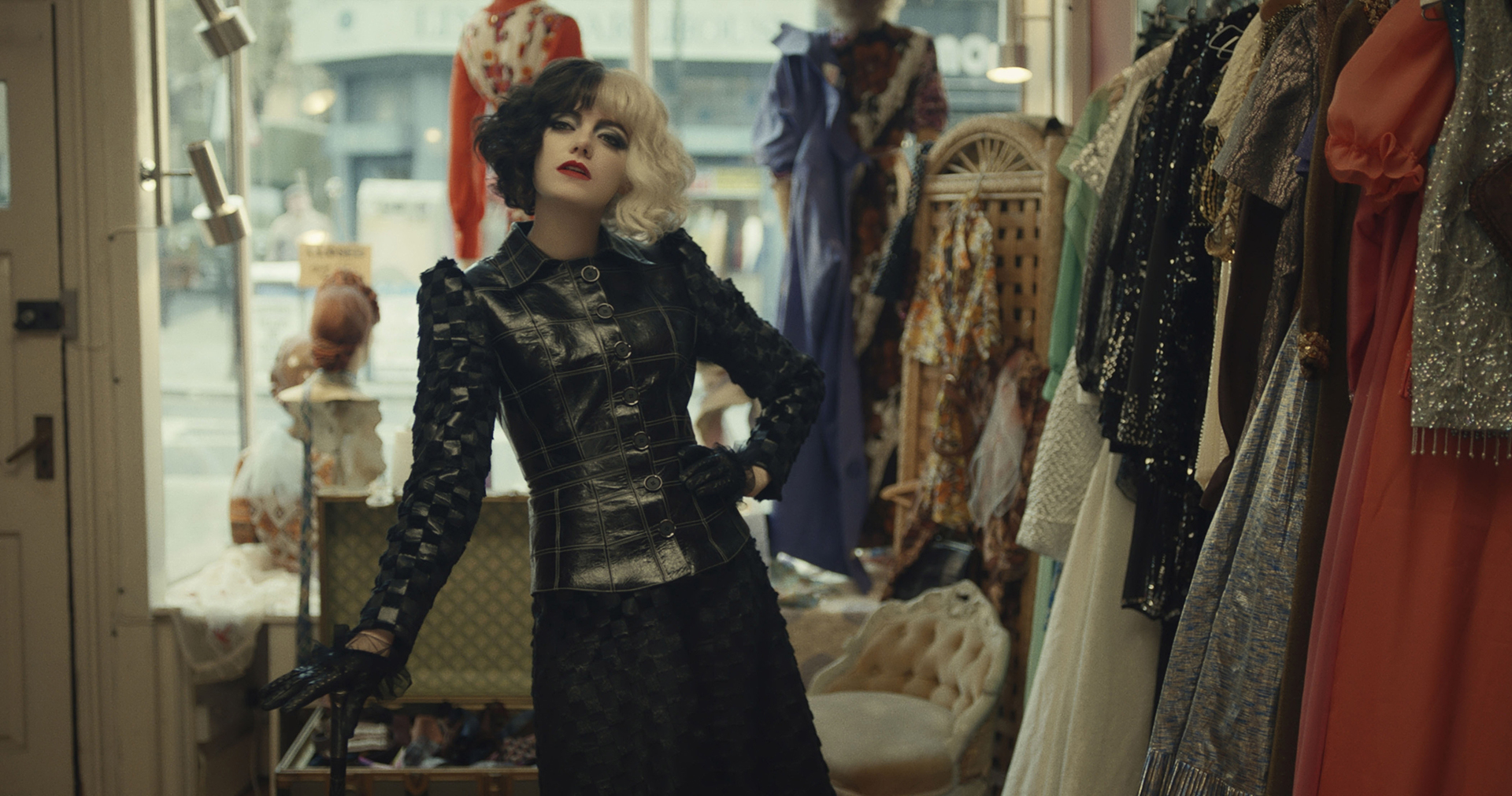 What you'll need: A black and white wig and a stylish ensemble worthy of the fashion-forward Disney villain

Cruella de Vil has been a go-to Halloween costume for decades. The simple black-and-white bob, the Dalmatian print fur coats, and red dresses are a thing of the past, though. Cruella star Emma Stone's portrayal of the phenomenal and over-the-top Disney villain has surely sparked new interest from fans who are looking to dress up as her this Halloween season. One of the most appealing aspects of this year's film is the gorgeous high-end fashion, so fans will have a bit more flexibility and room to play. Her staple black and white hair is still a must-have in order to accurately transform into the stylish Cruella, and those wigs and other accessories can be found online.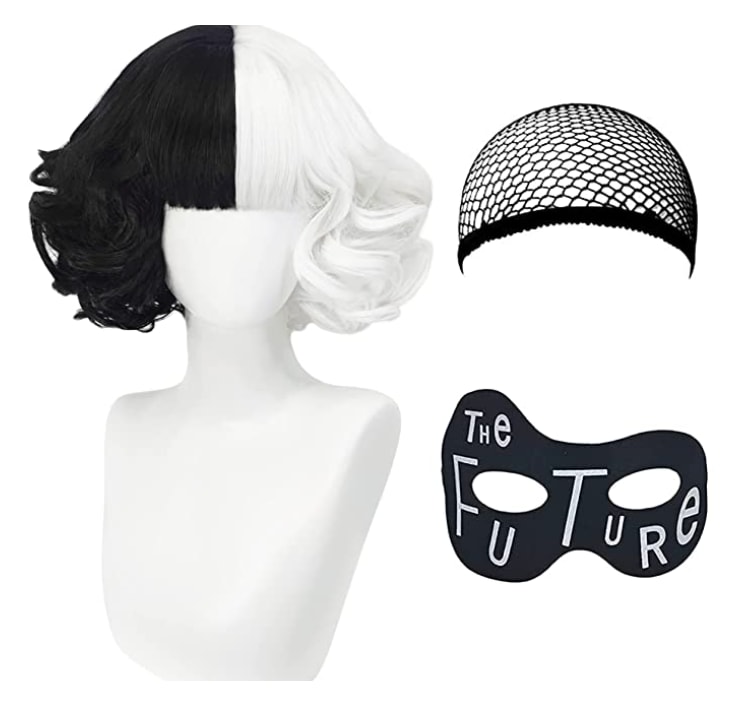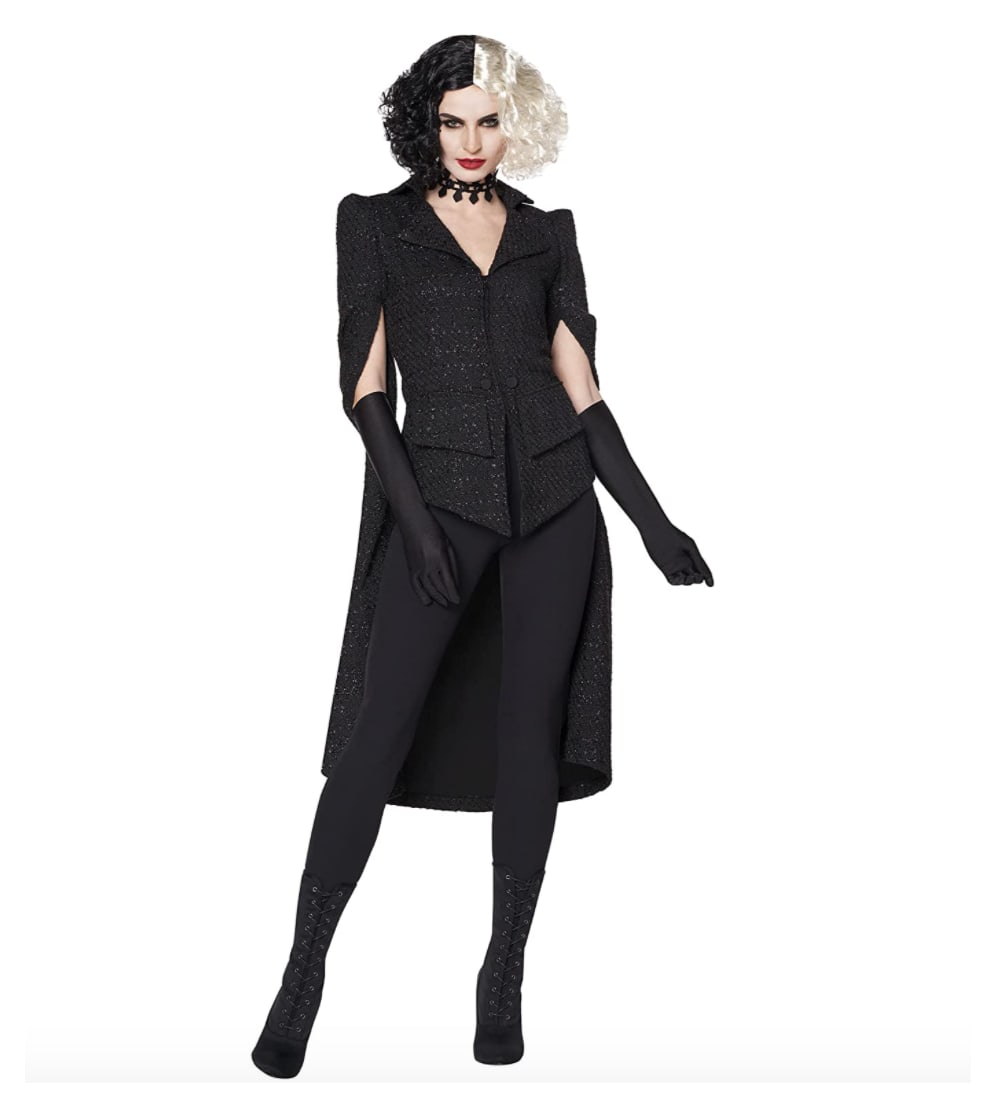 'WandaVision'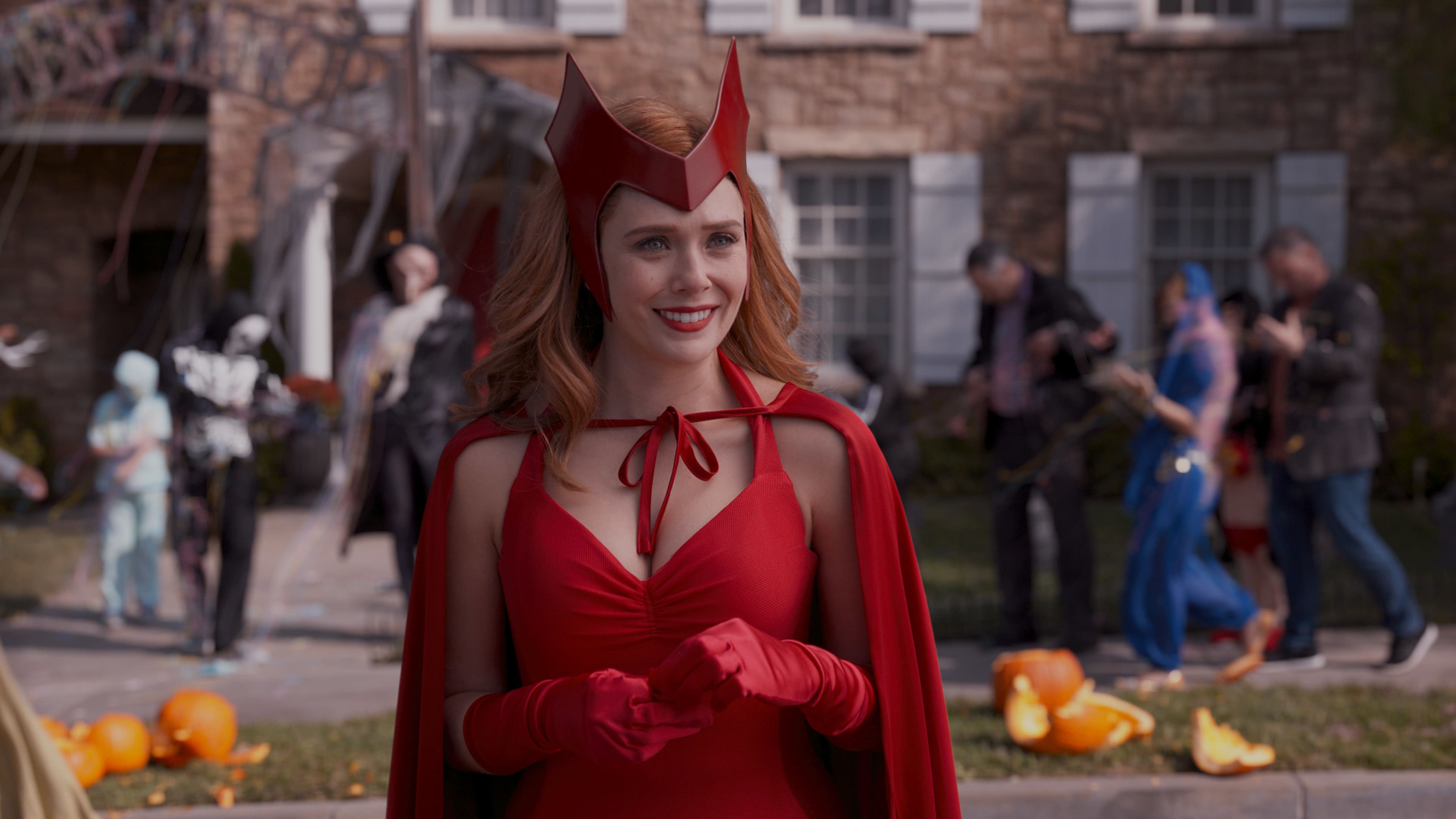 What you'll need: The red crown, bodysuit, red cape, and knee-high boots
WandaVision, featuring Elizabeth Olsen as Wanda Maximoff/Scarlet Witch, Paul Bettany as Vision, and Kathryn Hahn as Agatha Harkness became a weekly event for viewers earlier this year. The series became a major hit for Disney+, receiving a total of 23 Emmy nominations, and it also quickly found itself on the popular Halloween costumes lists. There are plenty of options available at stores and online but order fast so they arrive on time. The Scarlet Witch costume Wanda wore in the "All-New Halloween Spooktacular!" episode can be created at home. The essentials include the crown, bodysuit, red cape, and knee-high boots. For Vision's original green costume from the comics he also wore in the Halloween episode, all you need is a yellow cape and shorts, and a green top and bottom.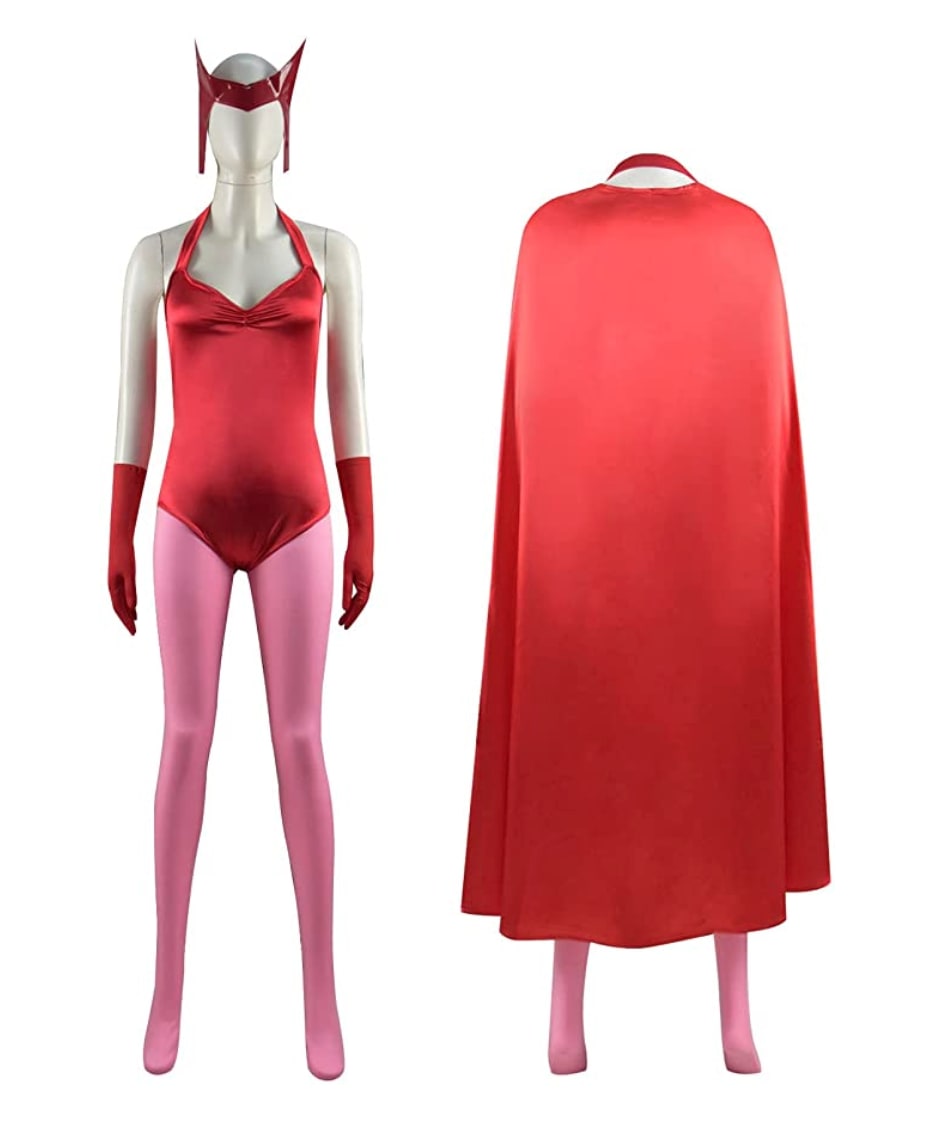 Bennifer 2.0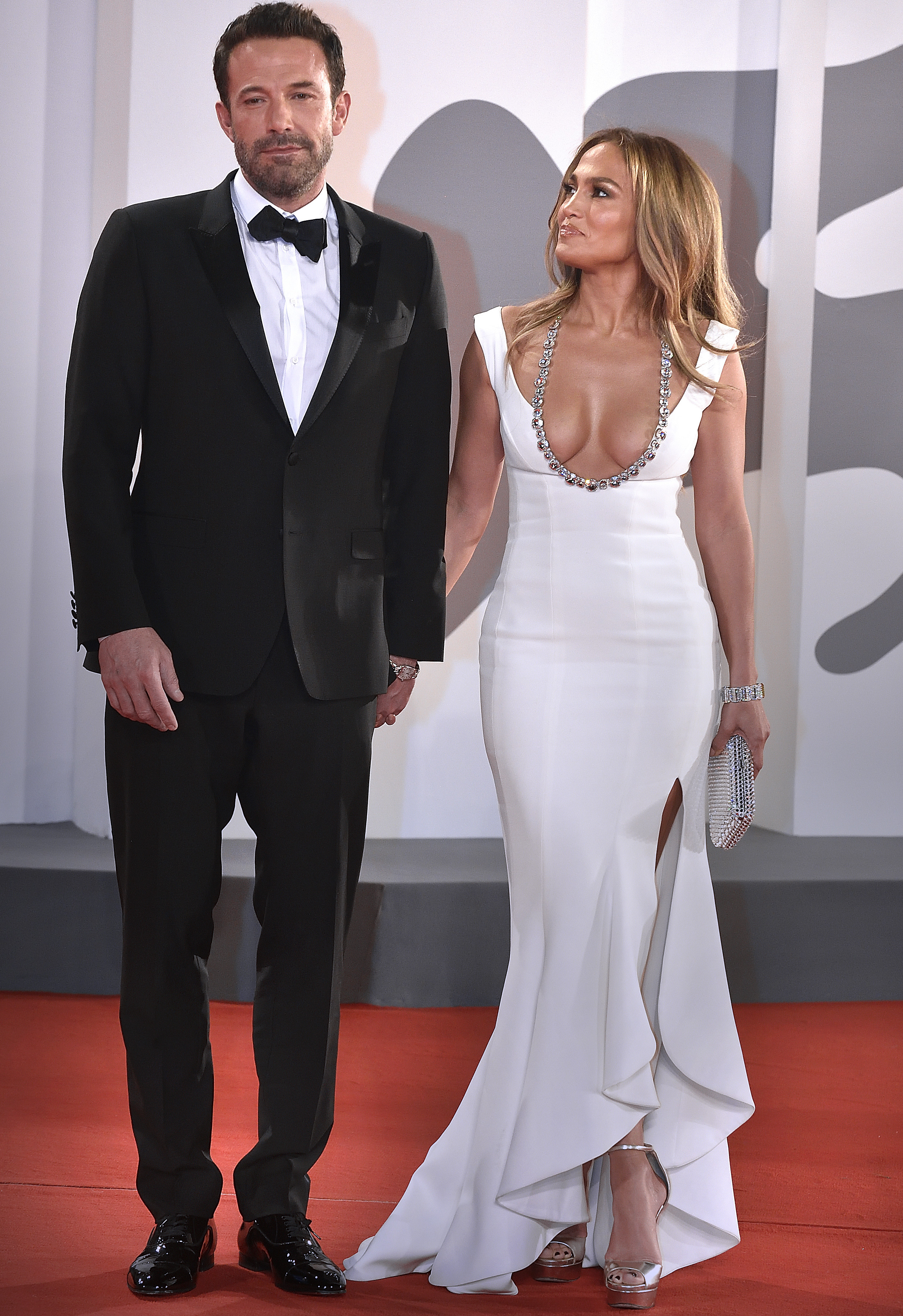 What you'll need: To go as Jennifer Lopez, you need a white or brown gown, with a plunging neckline. To go as Ben Affleck, a black suit or tux.
If a couple's costume is what you're aiming for this year, look no further than Jennifer Lopez and Ben Affleck. The two A-Listers left us all in shock when they rekindled their relationship in 2021, and they might even look better together now than they did 17 years ago. There are plenty of moments from their first era to choose from—including music videos, the Gigli movie premiere, paparazzi shots, and many other red carpet looks. If their Bennifer 2.0 style is more your speed, the couple made their red carpet debut at the Venice Film Festival earlier this year, and also attended the Met Gala together in September. For the women, finding a dress similar to the ones J.Lo has worn on the carpet should be the toughest part but totally doable in time for Halloween. For the men, wear a tuxedo and bowtie if you can, but a fresh black suit and tie should also do the trick.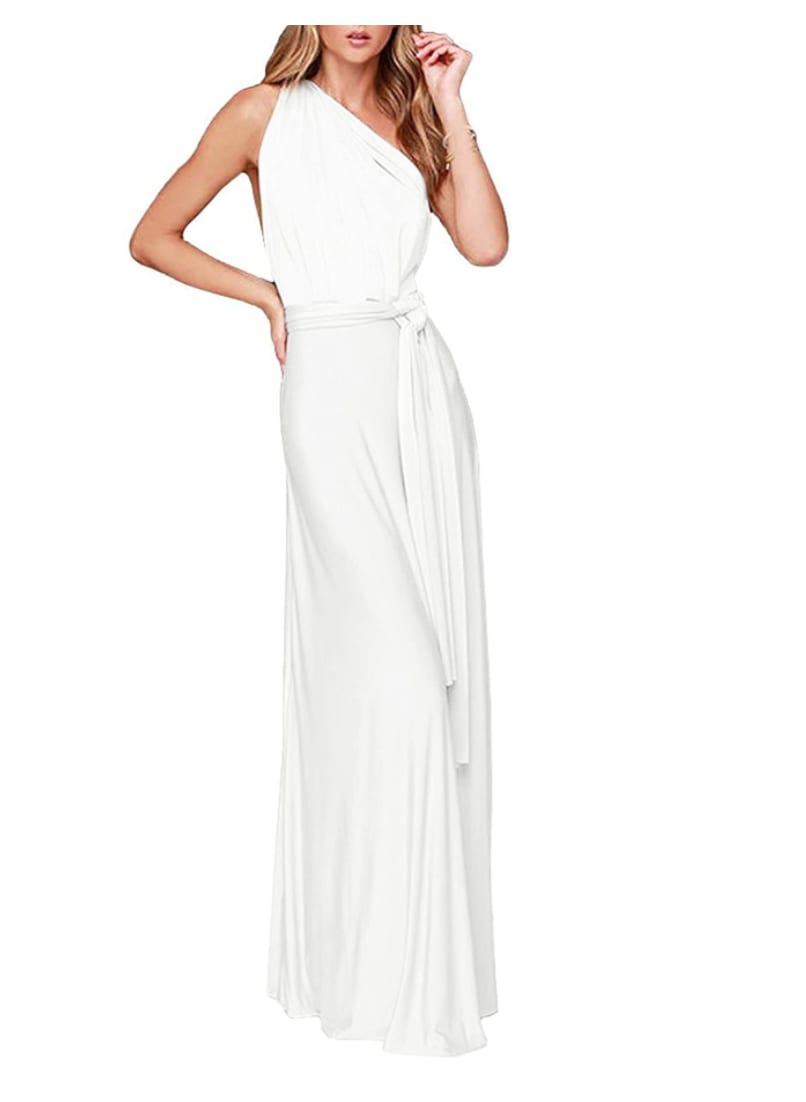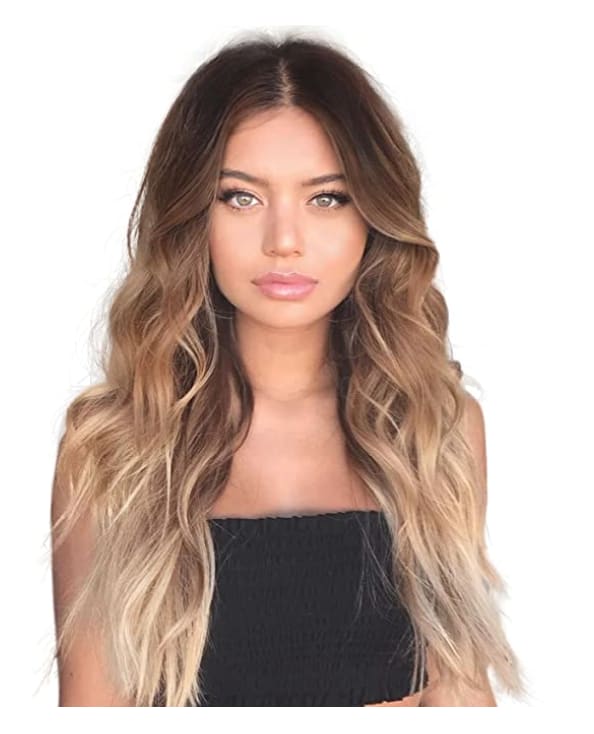 Harley Quinn in 'The Suicide Squad'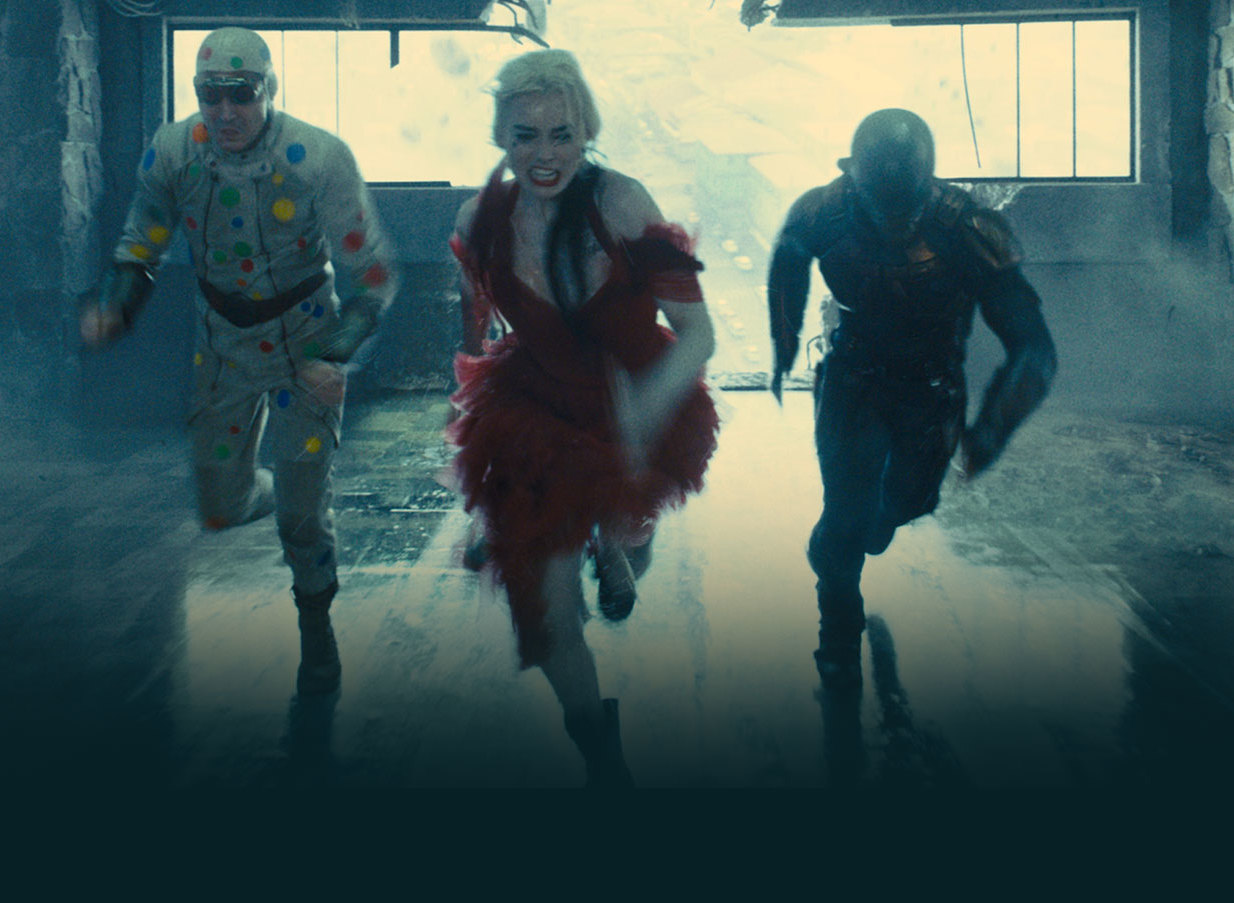 What you'll need: A red dress and black boots

There's no denying that Harley Quinn has been one of the most played-out costumes in recent years. The character, recently portrayed by the lovable Margot Robbie, has been a go-to choice since 2016's Suicide Squad. The costume's popularity has been extended thanks to this year's The Suicide Squad, especially with that iconic red dress she wore in one of the film's standout fight scenes. You can purchase the costume online, there are various options to choose from, or you can find a flowy red dress and pair it with black combat boots for a DIY version of the look.