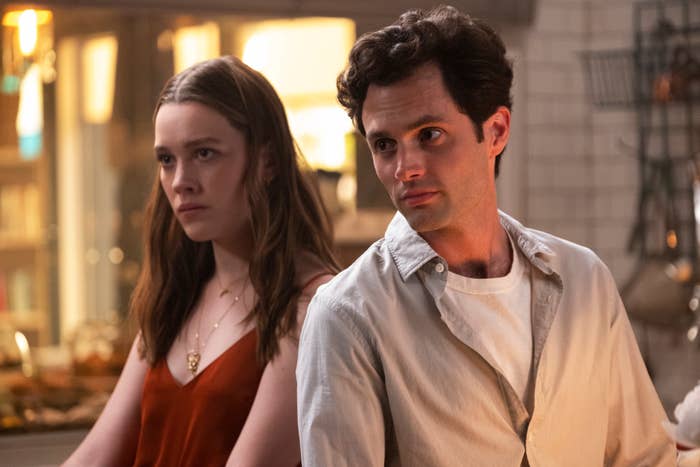 Season 3 of You is hitting Netflix on Oct. 15. Fans have been waiting to see what's next in Joe Goldberg's chaotic life since Season 2 of the psychological thriller dropped in December 2019. The streamer announced that a third season was in the works in January 2020, and from the looks of it, it'll be just as gruesome as the last two. You is based on Caroline Kepnes' novel of the same name, and Season 1 of the series aired on Lifetime in 2018. The network didn't renew the series, but Netflix picked it up, and it quickly became a hit.

Penn Badgley, who stars as Joe, has talked about how viewers romanticized and thirsted over his character after the first season, even after learning about his stalker and killer tendencies. In Season 1, Joe started as a quiet, thoughtful, and charming guy who worked at a bookstore in New York City. The character comes off as a great catch at first, and the actor said that was done purposely to captivate viewers. However, fans quickly learned how dangerous he was to anyone who became the object of his affection. The show started with him falling for and obsessing over a writer named Guinevere Beck. Unfortunately, she and the people around her suffered the consequences of falling for Joe's charm. Joe headed west to escape the mess he created in New York at the start of Season 2—but it wasn't long before the real him resurfaced and his clean slate was ruined.
Season 2 introduced Love Quinn (Victoria Pedretti) as Joe's new love interest. It's not until the end that we learn she has a twisted dark side and a terrible past, just like him. This might seem like a match-made-in-heaven type of situation, except Joe doesn't find his own killer traits at all endearing in another person. She is a mirror for him, which makes it difficult for him to ignore his reality. Now Season 3 will explore how the deranged couple deals with marriage, parenthood and whether or not they can keep their killing spree under control. Based on the trailer, they don't, but that's exactly what viewers expect from a show like You. Here's all we know about Season 3 of Netflix's You so far. 
In the second season, in an attempt to have a fresh start, Joe leaves Brooklyn behind and moves to California. Joe now goes by the name Will Bettelheim and finds a job in the bookstore section at a market called Anavrin (Nirvana spelled backward), where he meets Love and they start dating. Everything turns upside down when he finds out that Love is more like him than he thinks. She has a murderous side, too, and chooses to be with him regardless of his history. She's not afraid to kill or stalk to get the person she wants. The only downside is that Joe doesn't find their similarities appealing. Instead, he finds her repugnant now that he knows the truth.
Right before he tries to kill her, she tells him that she's pregnant and for the baby's sake they attempt to continue their chaotic relationship. In an interview, Badgley explained that his character isn't truly in love with Love, but he has to continue this relationship out of fear. "Even Joe says, pretty unequivocally, that they're not soulmates," the actor told TVLine in January 2020. "He's afraid of her at the end. Basically, it's set up for Season 3 in a way where they would be each other's arch-nemesis." The final episode "Love, Actually," showed that Joe and Love moved to the suburbs, but that won't stop him from finding a new obsession. The last scene in Episode 10 left viewers with a cliffhanger by introducing them to the latest object of Joe's fascination—their mysterious next-door neighbor.
Who is Joe's new neighbor?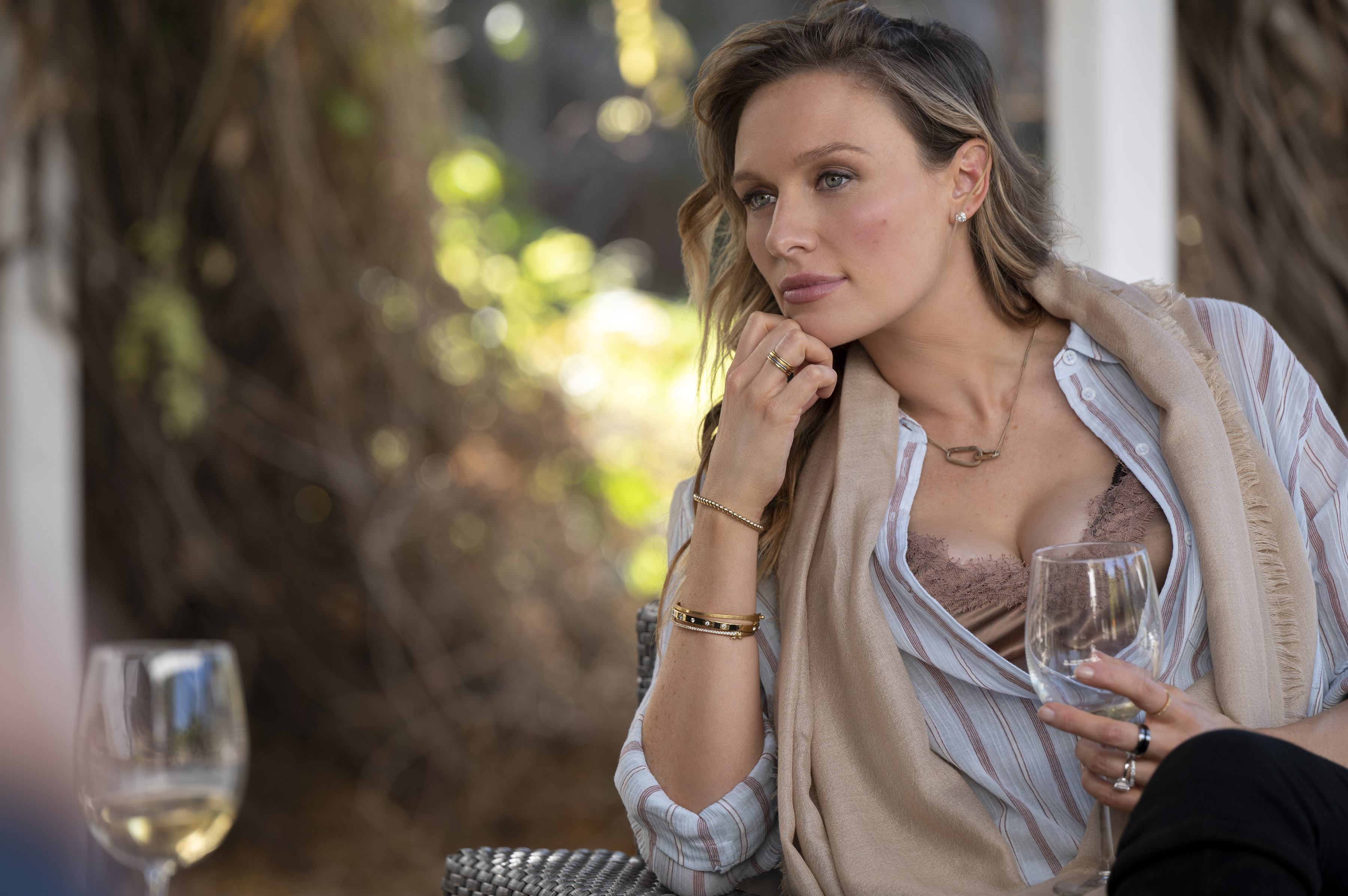 When is Season 3 returning?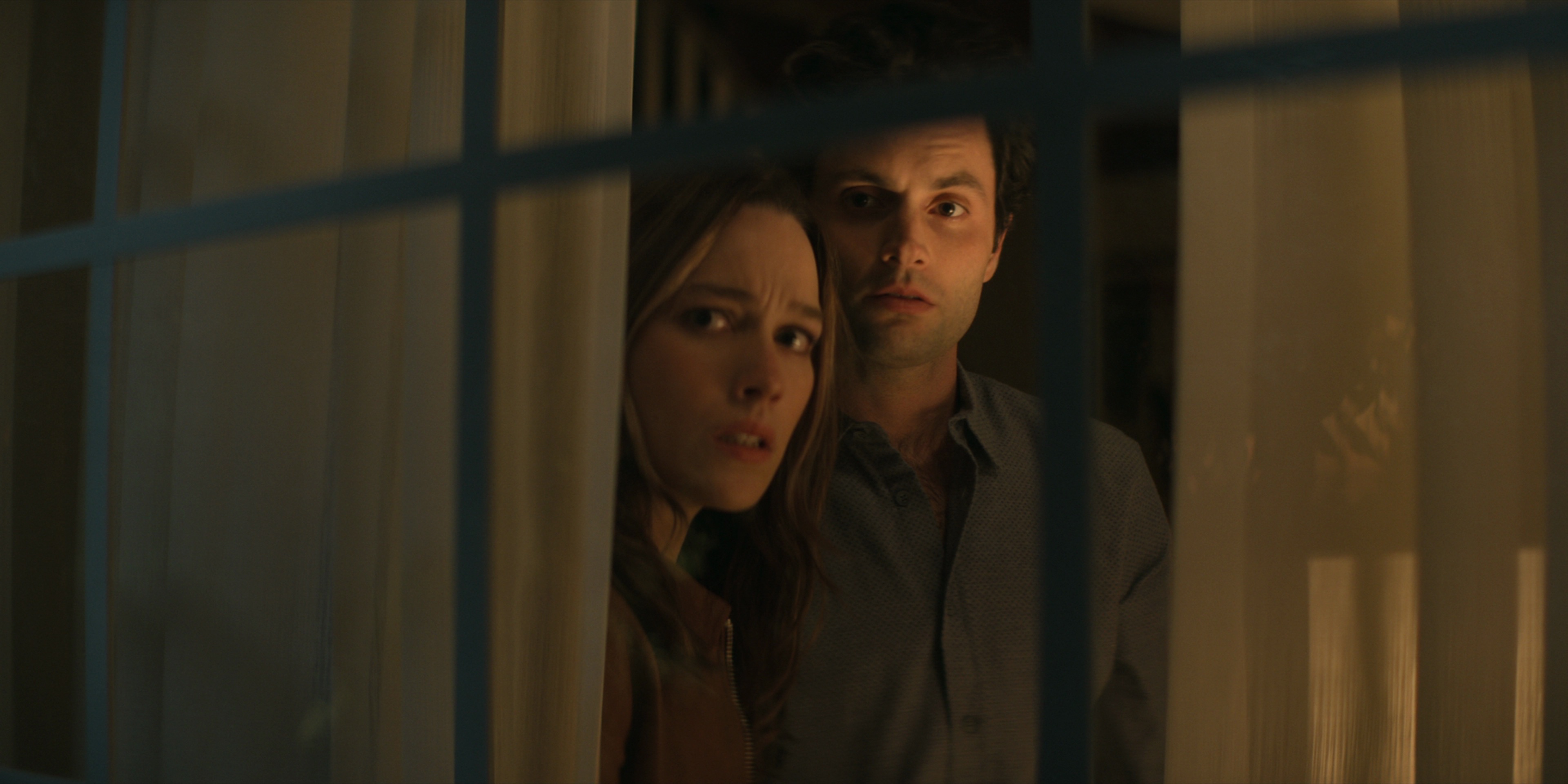 Netflix announced in August that Season 3 would debut on Oct. 15. Just a month after the second season arrived, Netflix announced in January 2020, that You was renewed for a 10-episode third season. Production for You Season 3 reportedly began in November 2020 and wrapped at the end of April. A post on the show's Instagram showed a behind-the-scenes shot of Badgley sitting on a chair with "Stalker" written on the back. "Don't worry we have eyes on Joe at all times. Happy S3 wrap," the April 24 pic's caption reads.
Who is joining the cast this season?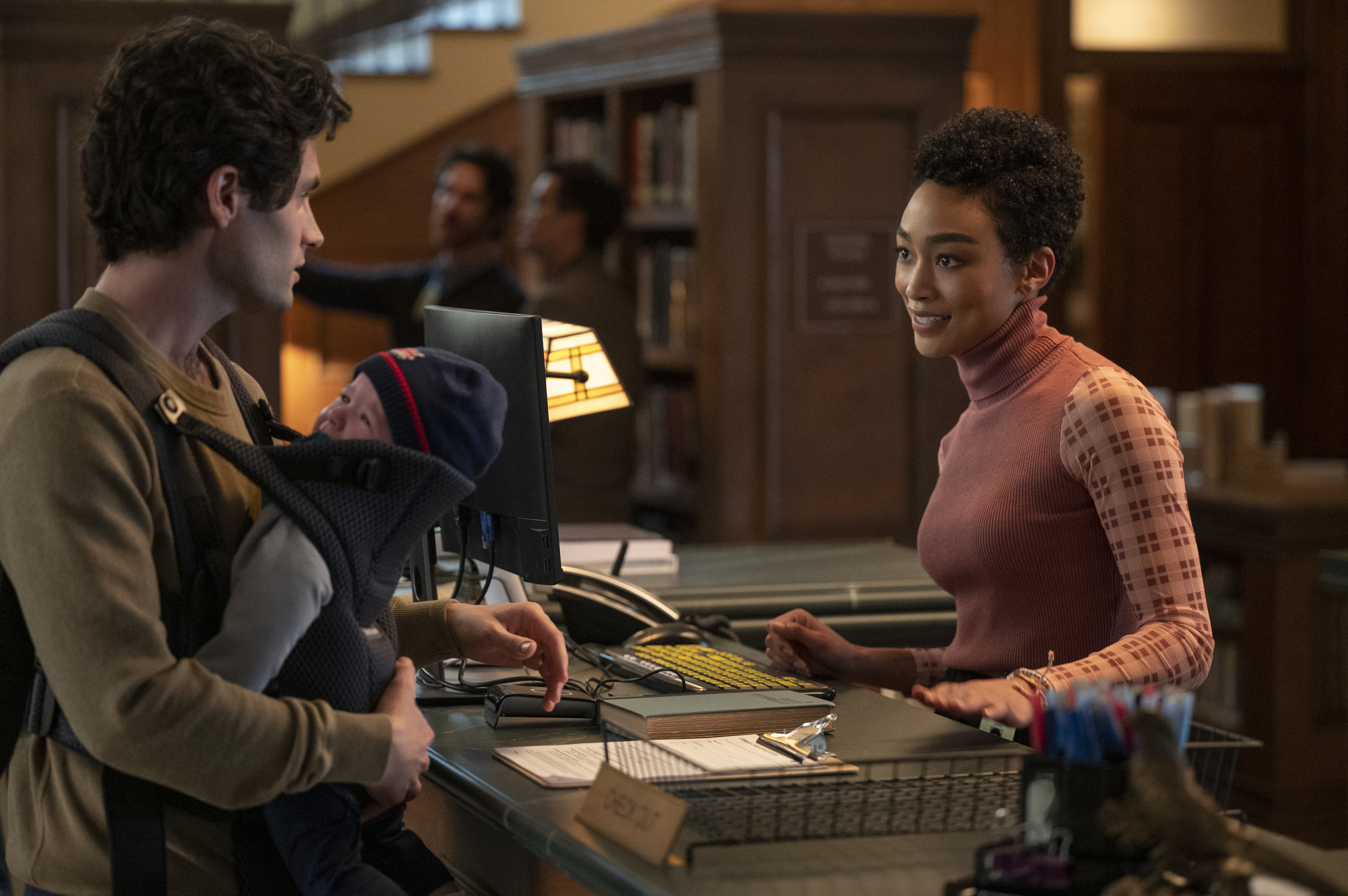 Netflix confirmed that Badgley and Pedretti would reprise their roles in Season 3. In addition, Saffron Burrows, who plays Love's mom Dottie Quinn, will return as a series regular. Co-creators Greg Berlanti and Sera Gamble, who is also the showrunner, are still on as executive producers. Netflix announced in October 2020 that new characters will also be added to the third season. "Fresh blood joining You Season 3: Shalita Grant will play Sherry, a 'Mom-fluencer' who appears down to earth, but is actually a mean girl who only pretends to welcome Love into her social circle," the streaming service shared on Twitter. Travis Van Winkle is also joining the cast and "will play the wealthy Cary, who invites Joe into his inner circle." 
Animal Kingdom's Scott Speedman will also have a recurring role this season. Scott Speedman has joined the cast of YOU Season 3!" Netflix announced via Twitter last October. "He'll play Matthew, a successful CEO, husband, and uncommunicative father. He's reserved, mysterious, and has a tendency to be withdrawn … all of which masks a deep well of emotion underneath." Chilling Adventures of Sabrina star Tati Gabrielle will also join the cast as a series regular. Netflix revealed she will play Marienne, and described her as "a smart, no-nonsense librarian who lives in Joe & Love's neighborhood and doesn't let much get by her."
The baby's name has been revealed 
At the end of Season 2, viewers learned that Love was pregnant and expecting a baby girl. Joe was nervous about having a daughter, but it turns out they're actually having a boy. Netflix took to social media to celebrate You's return, inviting viewers to a baby name reveal that would take place on Aug. 30. The invitation was followed by four teaser videos of Joe baking a cake. The final clip revealed not only that they were naming their son Henry, but that the third season would be available for streaming on Oct. 15. "Whoever said raising a child would be a piece of cake? YOU S3 is coming October 15," Netflix captioned the post. Baby Henry has no idea what's in store for him.
in SeptemberNetflix shared the official Season 3 trailer on Sept. 17, and it shows Joe reflecting on how fatherhood has changed him. His son has become "The One" he always believed in, and he vows to be a changed man because of his child. Joe and Love got married and relocated from Los Angeles to a small "soulless suburb" in Madre Linda, California, but judging by the trailer, the couple can't seem to stay out of trouble. They start off as a "team" but the trailer shows them turning on one another. Not long into their union, the pair starts marriage counseling to deal with their issues but therapy isn't enough to keep them afloat. The trailer ends with them burying a dead body together, while their baby sits nearby. If this trailer shows us anything, it is that Season 1 and 2 were gruesome but now that Joe has a partner in crime with Love, things are bound to get even worse. Just like the last two seasons, this one will give us plenty to talk about and will probably inspire just as many memes. Check out the trailer above to see all that's in store.
Will there be a Season 4?