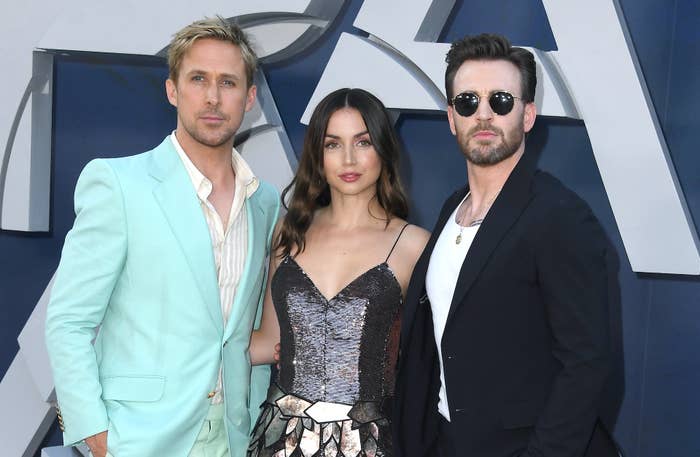 Ana De Armas and Chris Evans are fighting for opposing teams in Netflix'sThe Gray Man, hitting theaters on Friday, July 15.
Ryan Gosling stars in the film as a skilled former CIA mercenary, Court Gentry, also known as, Sierra Six, who is on the run after he accidentally uncovers some dark agency secrets, making him a target worldwide. Six is hunted around the globe by his psychopathic former colleague Lloyd Hansen (Evans), who also puts a bounty on the mysterious operative's head adding even more international assassins to the chase. Armas plays Agent Dani Miranda who is on Gentry's side, and together, they attempt to evade Evans's character through a wild, endless chase filled with adrenaline, action, and intense fight scenes. 
The action thriller film, based on the first installment of a best-selling 2009 book series by the same name, was directed by Anthony and Joe Russo. Evans and the Russo Brothers began working together during their times in the Marvel Cinematic Universe, starting with 2014's Captain America: The Winter Soldier, and later reunited in Captain America: Civil War, Avengers: Infinity War, and Avengers: Endgame. With that behind them, the group joined forces once more for The Gray Man, giving Evans a chance to explore his villain side after playing a superhero for so long.
The film joins other big-budget Netflix spy blockbusters like Red Notice and 6 Underground, but no one knows how to make an action flick quite like the Russo Brothers. Complex caught up with Ana De Armas and Chris Evans for a quick virtual chat and the pair talked about working with the directors, creating a dance out of the fight scenes, and how Evans found clarity in playing the bad guy. Check out our interview below, and catch The Gray Man in theaters now or stream it on Netflix on Friday, July 22.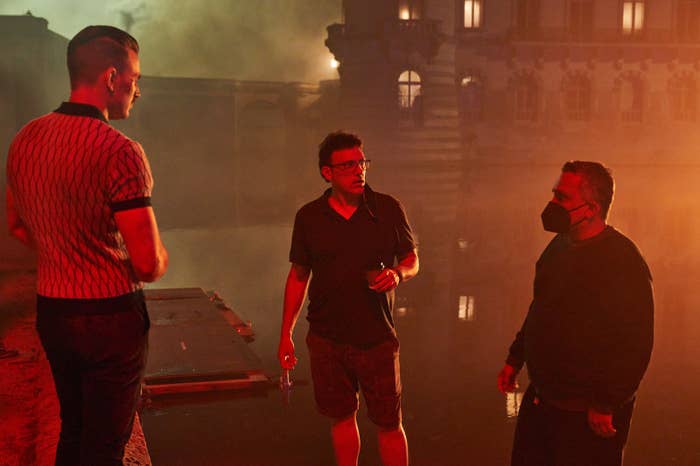 Chris, you worked with the Russo Brothers before. Can you both talk a little bit about how it was working with them?
Chris Evans: Yeah, it was great I mean we have an old relationship and they're wonderful collaborators. They're wonderful energies on set and I was thrilled to work with them in any way.
Ana De Armas: I just feel like they really love the genre, they know what they're doing. They're also very specific. They know they know action so well and they surround themselves with great teams and they're very communicative with the team so sometimes even when we work with the second unit or someone else shooting things, everyone knows what they're doing. They're great. You feel like you're in good hands.
What do you think they brought out of you as an actress? What's the best thing that they taught you?
AD: I mean let's start with just writing a character like that. That's the best. That's the best gift they actually gave me. They just gave me the freedom to explore during the rehearsal times, what I was more comfortable with and what I wasn't, and then they built my fights, my scenes around that.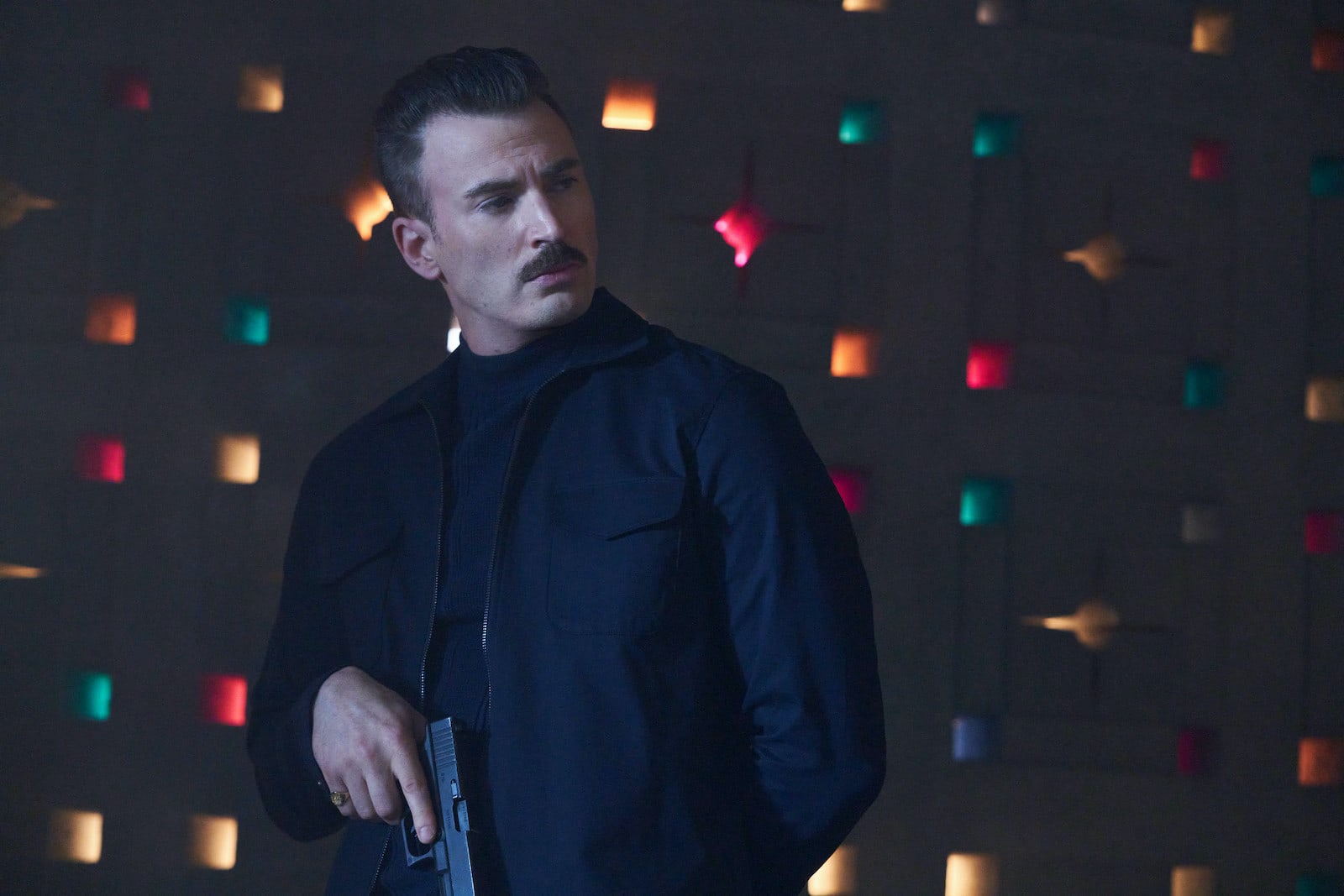 Lloyd is so different from the characters that we've been seeing you play for the last 10 years. What did you like about Lloyd specifically?
CE: Well, what I like about him is that as an actor you get to play someone who is very much unapologetic themselves, you know? I think a lot of times in life the people we are behind the characters we play—I, myself spend plenty of time on a daily basis questioning endless things, like how to move through the world. Often times villains aren't burdened by those complexities. They have a clear understanding of who they think they are, who they think they should be, and how they think they should move through the world. So that clarity, that simplicity, is not only refreshing to play as an actor but a little bit refreshing just to kind of live inside of because, again, all of us as people are probably a little bit more burdened with the complexity of understanding.
The fighting scenes in this movie are intense. What does that teach you about control and knowing how to move in a way that you don't hurt yourself or somebody else?
AD: Oh my gosh. You have to create this unity on set and you have to match the other person's energy. And you need to be very careful and give the other person the space to also feel safe and go at their own speed and at the same time [they] give you the energy and the push that you need to perform your part. Like Chris says, it's like a dance you all have to be in sync, and of course, we do have incredible stunt teams and stunt doubles that do the most dangerous parts of it but for the most part? [laughs] We did it! It was just a lot of work and it takes days and days, weeks to shoot just one scene. And then the result is amazing but it's intense.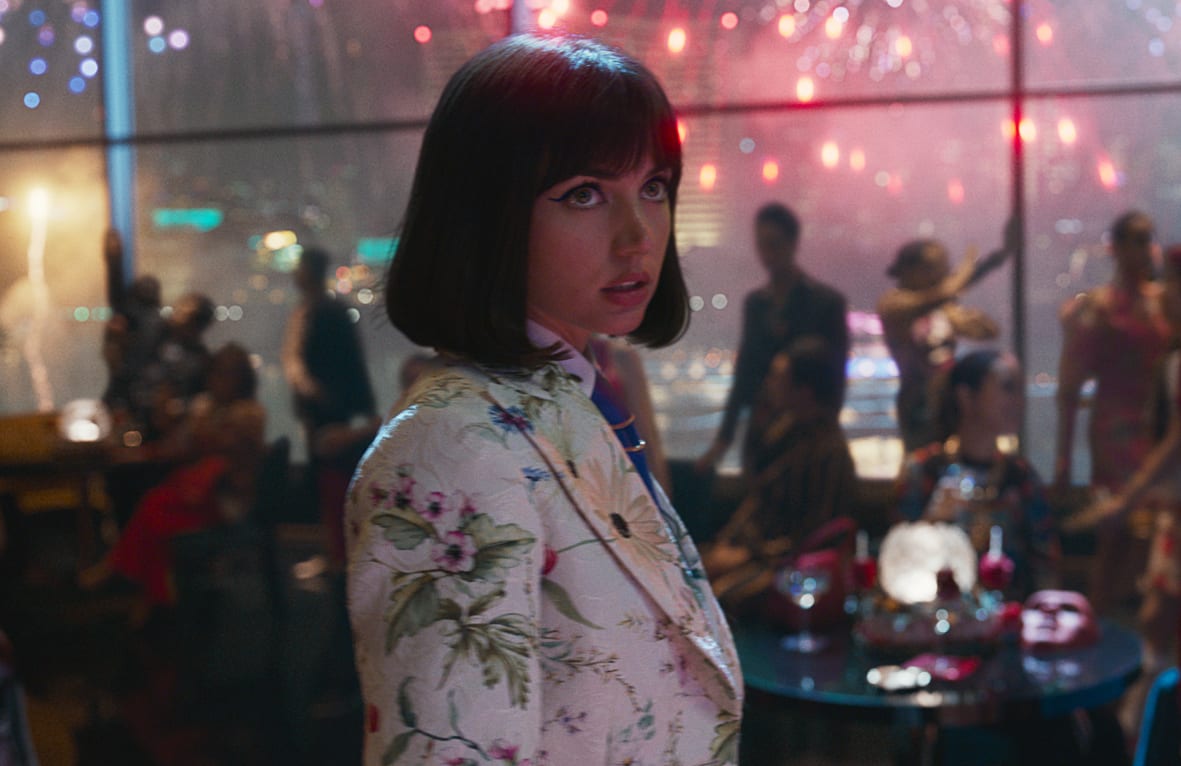 Chris, what do you learn from the fight scenes?
CE: I don't want to sound trite, I mean, I've done a lot of action films so I can't really say that it was a matter of learning. It was a matter of finding the comfort with the people that I've worked with in the past. I mean even a lot of the faces on this job were faces from the Marvel days so there's a certain level of comfort and it is just a matter of trusting the departments that know what they're doing, and that starts from the Russos down. So for me, it was just a matter of kind of slipping into a rhythm that I know pretty well but obviously with a different character.
The Gray Man, also starring Ryan Gosling, Regé-Jean Page, Billy Bob Thornton, Dhanush, is now in theaters and will hit Netflix on Friday, July 22.