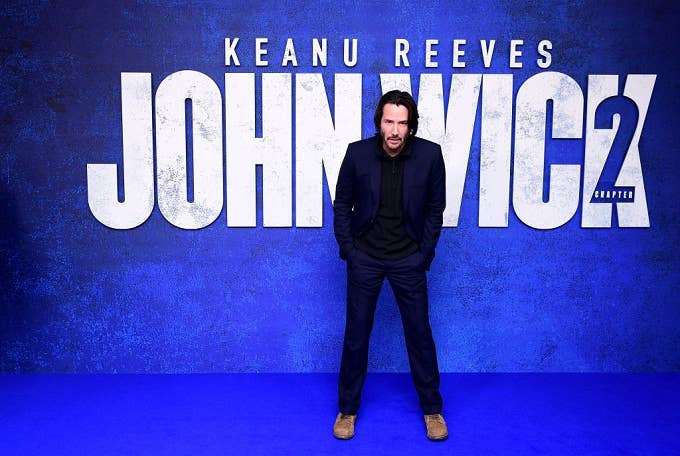 If there's one thing you can count on in this cruel world, it's that Internet Rule 35 always applies: If it exists, there is porn of it. It's kind of like sexy Descartes, n'est-ce pas? That being said, John Wick has hilariously made its way to porn parody relevance. The source text stars Keanu Reeves as a scorned career assassin who goes on a killing spree after a mobster steals his car and murders his puppy, which happened to be the last gift his beloved late wife gave him.
Meanwhile, the dick flick, appropriately (or inappropriately) entitled John Wank (ugh) follows the adventures of the "world's greatest ASSassin" (double ugh). The hit-it man, as it were, exacts his revenge by masturbating his targets…I think. At least that's what the NSFW trailer would suggest. Thank god I'm working from home.
Alas, I'm curbing my investigational tendencies just short of watching the actual film, which you can see on WoodRocket for free, if you feel so inclined. The movie kicks off when John Wank's favorite flesh-light-like device is murdered, causing the protagonist to go on a wanking spree. Co-written by comic book writer/artist Brandon Graham (Prophet, King City, Multiple Warheads) and director Lee Roy Myers, John Wank stars April O'Neil, Codey Steele as John Wank, Daisy Ducati, Cassandra Cain, and Vuko.