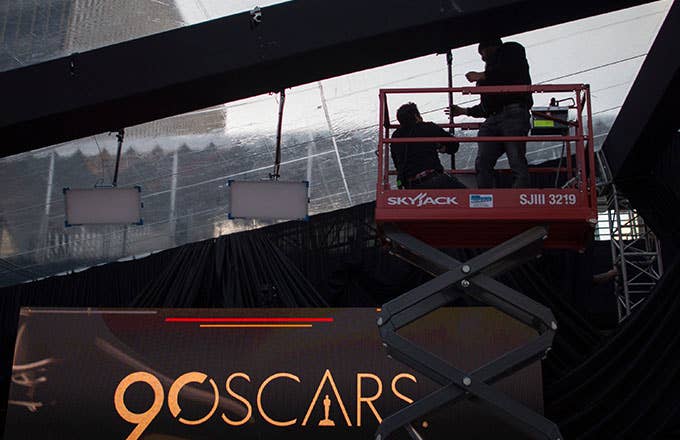 You'd think that after last year's epic Best Picture fail at the Academy Awards, Warren Beatty and Faye Dunaway would be banned from presenting an Oscar ever again. In case you missed it/didn't have access to the internet for the past year, the duo infamously almost gave the award to La La Landinstead of the rightful winner, Moonlight. However, it appears Beatty and Dunaway will get a chance to redeem themselves at this year's ceremony.

To be fair, the screw-up wasn't their fault. Ultimately, it was a PwC accountant who mixed up the envelopes. TMZ reports the pair has already started working on what is sure to be some cheese ball banter for their second act. During a rehearsal this week, Dunaway is said to have tried the joke, "Presenting is better the second time around," before Beatty announced that the winner was "Gone with the Wind." Womp. Womp. Thank god TMZ says the Oscars writers are still tweaking the script.
The question remains: Will this years Best Picture winner be as underwhelming as these "jokes" (if you can call them that)? Vying for the category are Call Me by Your Name, Darkest Hour, Dunkirk, Lady Bird, Phantom Thread, The Post, The Shape of Water, and Three Billboards Outside Ebbing, Missouri.