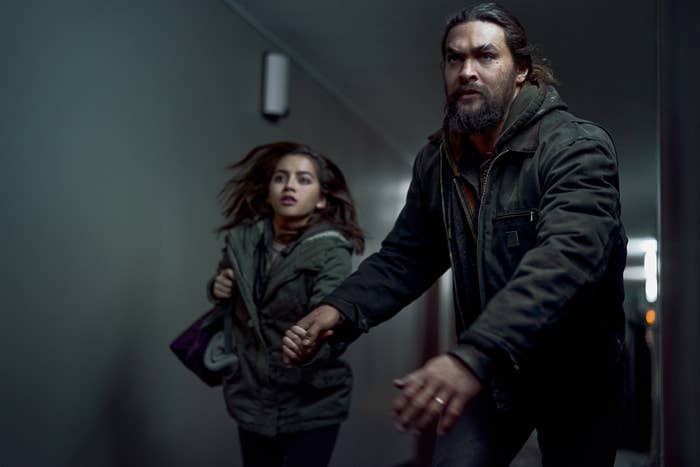 There's nothing worse than being in a Netflix rut. It's the feeling you've seen everything worth watching on the streaming giant, which will most likely end with binge watching every season of The Office (again). Before you fall back into a cycle of re-bingeing old TV shows, pull yourself out of a streaming hole with action packed movies sure to leave you at the edge of your seat. 
Luckily for you, Netflix has something for everybody, whether you're looking for a film filled with romance, drama, comedy, or in this case, action. There's no shortage of good movies streaming on Netflix across genres, and some of the best movies on Netflix are jam-packed with action and excitement, to hopefully make you feel like less of a slug for staying in—again. It's okay, we're not judging—we chose Netflix, too. 
When it comes to action movies, Netflix has a wide range of options to pick from, from the 2000s remake of Charlie's Angels to classics like Cliffhanger. Diehard action fan or newbie to the genre, Netflix has got you covered. 
Sweet Girl (2021)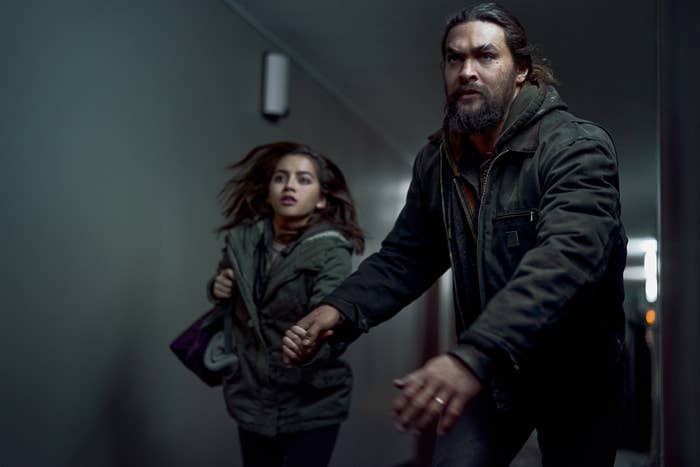 Director: Brian Andrew Mendoza

Cast: Jason Momoa, Isabela Merced, Amy Brenneman, Raza Jaffrey

Genre: Action, Thriller

Rating: R

Runtime: 1h 50m 

Rotten Tomatoes: 18% (Critics) 42% (Audience)
Imagine Taken but with Big Pharma as the bad guy and you're close to understanding the appeal of Netflix's 2021 action film Sweet Girl. Starring Jason Momoa, the film follows survival expert Ray (Momoa) as he vows revenge on the pharmaceutical company that pulled a drug for the market that could have potentially saved his wife's life. When Ray investigates the CEO of the company, he finds himself caught in a conspiracy that threatens the lives of both him and his daughter Rachel (Isabela Merced). The film is the exact type of pure action thriller you could imagine Liam Neeson, or even Arnold Schwarzenegger before him, adding their signature style too, and Jason Momoa is more than up to the task thanks to his muscles and steely charisma. Throw in a sadly all too relevant political commentary involving the shady dealings of pharmaceutical companies and a truly bonkers third act twist that will surely divide audiences (but regardless will keep you very entertained), and you get a solid, charming action thriller in Sweet Girl.
Cliffhanger (1993)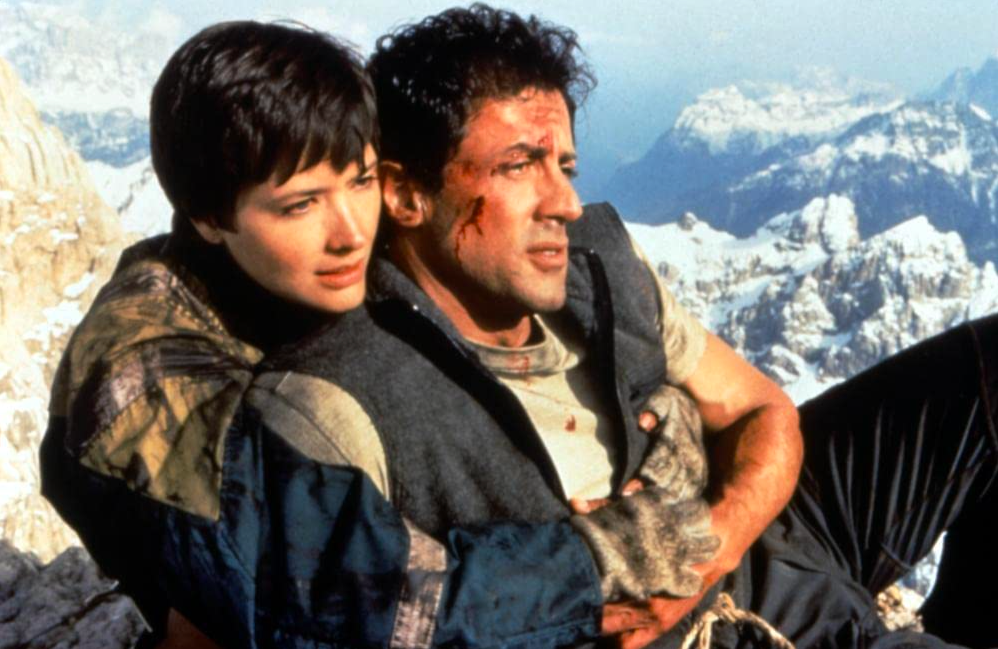 Director: Renny Harlin

Cast: Sylvester Stallone, Michael Rooker, John Lithgow, Janine Turner

Genre: Action

Rating: R

Runtime: 1h 52m

Rotten Tomatoes: 67% (Audience) 52% (Critics)
What would modern action cinema look like without Sylvester Stallone? A lot worse, that's what. Stallone ruled '90s action cinema, starring in Assassins, Judge Dredd, Demolition Man, and one of his most iconic action films, Cliffhanger. Advertised with one of the best trailers of all time, the action flick follows framer ranger Gabe (Stallone) and his partner Hal (Michael Rooker) as they team up to save a group of stranded climbers, only to discover that they're hijackers looking for boxes of money that fell on the mountain after a plane crash. Cliffhanger is a masterpiece of pre-CGI practical effects: it holds the record for the costliest aerial stunt sequence of all time, alongside many other impressive practical effects. In many ways, Sylvester Stallone is a practical effect by himself, showing off his muscles and doing many of his own stunts. It's essentially just Die Hard on a mountain, but it takes that premise to its logical conclusion, delivering high octane thrills and ludicrously fun action. Cliffhanger is Sylvester Stallone at the height of his action movie stardom.
Gunpowder Milkshake (2021)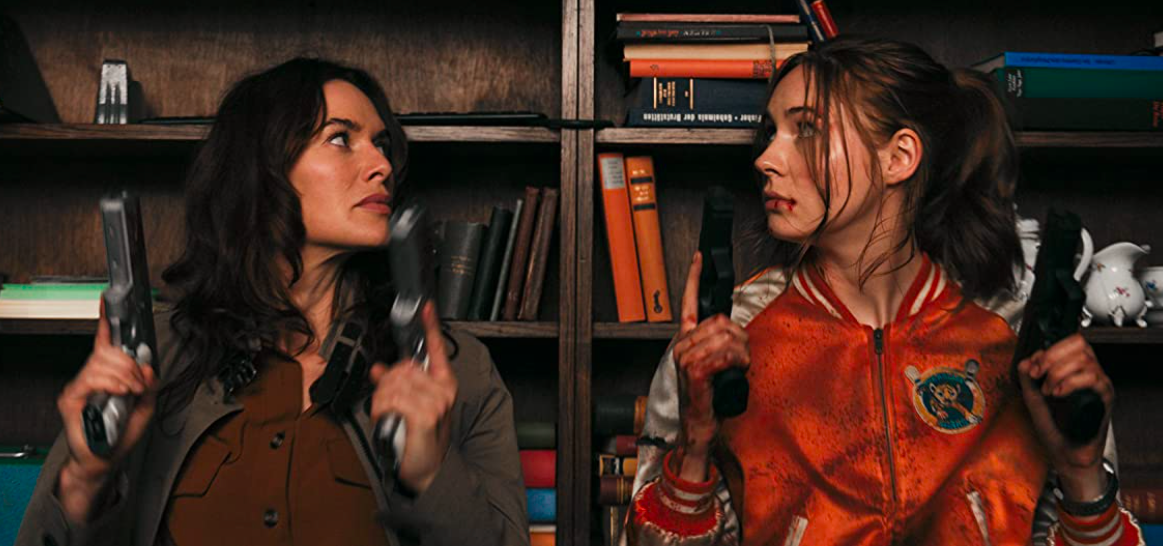 Director: Navot Papushado

Cast: Karen Gillan, Lena Headey, Carla Gugino, Michelle Yeoh

Genre: Action

Rating: R

Runtime: 1h 54m

Rotten Tomatoes: 61% (Critics) 49% (Audience)
Jean-Luc Godard famously said that "all you need to make a movie is a girl and a gun." Gunpowder Milkshake takes that phrase and runs with it, packing many girls and many guns into its combat-packed premise. The action thriller centers on trained assassin Sam (Jumanji: The Next Level's Karen Gillan) as she finds herself protecting an innocent young girl from a gang war she's accidentally unleashed and must team up with her estranged mother who is also an assassin (Lena Headey) and her assassin sidekicks (Carla Gugino, Michelle Yeoh, Angela Bassett). Gunpowder Milkshake's biggest asset is its fantastic ensemble cast, uniting badass, beloved actresses in a stylized, violent John Wick-esque thriller. Thankfully, the movie lives up to the talent of its stacked cast, delivering non-stop thrills, plenty of violence, and a starring role worthy of Karen Gillan's talents. Gunpowder Milkshake is the latest action hit from Netflix that has everyone talking. 
Inception (2010)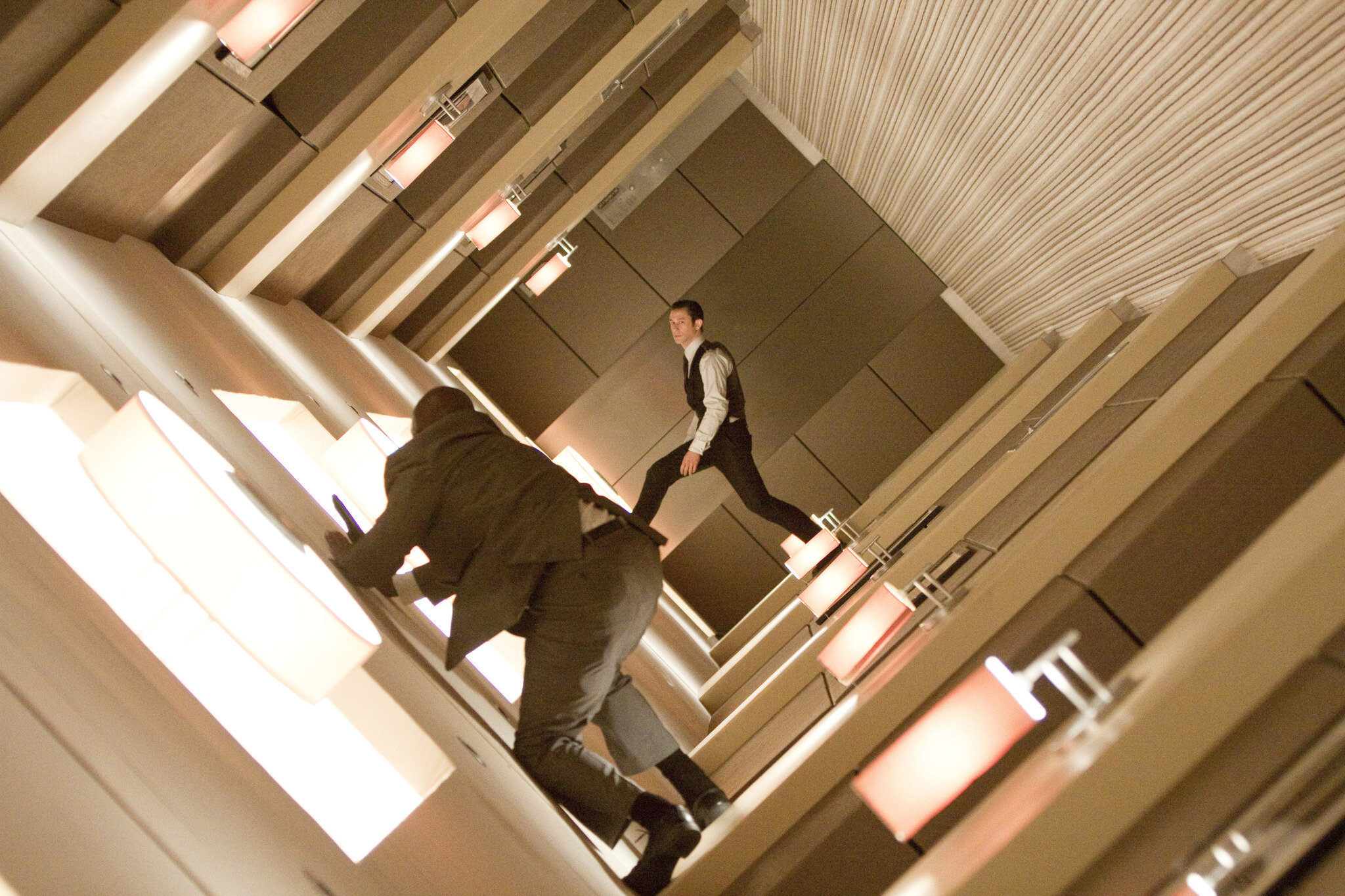 Director: Christopher Nolan

Cast: Leonardo DiCaprio, Joseph Gordon-Levitt, Elliot Page, Tom Hardy

Genre: Sci-Fi, Action

Rating: PG-13

Runtime: 2h 28m

Rotten Tomatoes: 87% (Critics) 91% (Audience)
Before Christopher Nolan was confusing audiences with temporal pincer movements in Tenet, he was confusing audiences (to much greater effect) with dream worlds in 2010's Inception. The sci-fi action film follows Dom (Leonardo DiCaprio) and a hired team of professionals as they travel into the dreams of a CEO in order to "incept" or plant a memory into his head. Essentially a heist movie, Inception shines with its mind-bending special effects, which hold up more than a decade later. A standout action sequence (one of the very best in recent film history) involving Cobb's partner Arthur (Joseph Gordon-Levitt) fighting a man in a rotating hallway still astounds and prompts one to wonder just how they shot it. Its plot, while a bit labyrinthine, also remains affecting, especially the last sequence and now iconic ending shot. Christopher Nolan proved his directorial genius with the groundbreaking, fantastic looking, and just plain fun to watch Inception.
Hold The Dark (2018)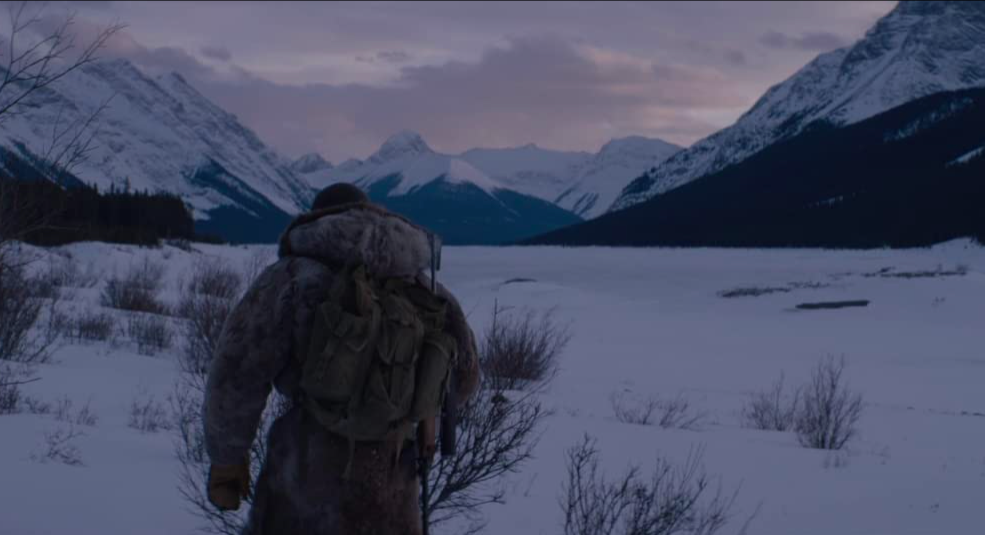 Director: Jeremy Saulnier

Cast: Jeffrey Wright, Riley Keough, Alexander Skarsgård, James Badge Dale

Genre: Action, Thriller

Rating: TV-MA

Runtime: 2h 5m

Rotten Tomatoes: 71% (Critics) 31% (Audience)
Director Jeremy Saulnier has made his name in the film world with his intense thrillers Blue Ruin and Green Room and he received his biggest and most ambitious opportunity yet with the Netflix original Hold The Dark. The action-thriller follows wolf expert Russell (Jeffrey Wright) as he's hired by a mother (Riley Keough) to hunt down the wolves responsible for the killing of three children, including her own son. When her husband (Alexander Skarsgård) returns from war, the news of his son's death ignites a violent chain of events that puts Russell in mortal danger. Hold The Dark adds a more atmospheric feel to Saulnier's direction, with its cold, wintry Alaskan setting and its dark and danger-filled wilderness. But don't let the seemingly austere cinematography fool you, this is still a Jeremy Saulnier film: expect plenty of sudden, shocking violence and inevitable death at the hands of monstrous people. Hold The Dark is a moody action thriller that showcases an unexpected change in style from renowned director Jeremy Saulnier.
The Night Comes For Us (2018)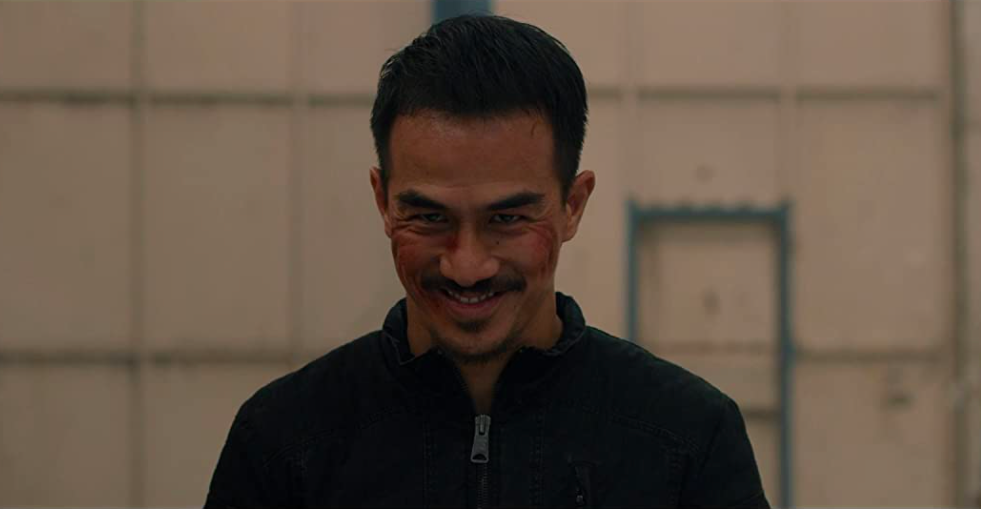 Director: Timo Tjahjanto

Cast: Joe Taslim, Iko Uwais, Asha Kenyeri Bermudez 

Genre: Mystery

Rating: TV-MA

Runtime: 2h 1m

Rotten Tomatoes: 91% (Critics) 83% (Audience)
The Raid: Redemption is one of the best martial art movies of the 2010s, and it's largely due to lead Iwo Uwais's captivating stunt work and acting. He's also what makes The Night Comes For Us so compelling. The action-thriller follows crime enforcer Ito (Joe Taslim) who decides to turn on his life as a killer and rescue a young girl, as the crime syndicate sends a mercenary (Uwais) to eliminate both Ito and the girl. Three years later, The Night Comes For Us is still one of the best action thrillers in recent memory thanks to some incredible fight choreography and compelling performances. Fans of action thrillers with visceral violence will be very pleased as well: this movie is pretty intense. Not for the faint of heart, The Night Comes For Us is one of the best, most hardcore action movies streaming right now.
The Last Boy Scout (1991)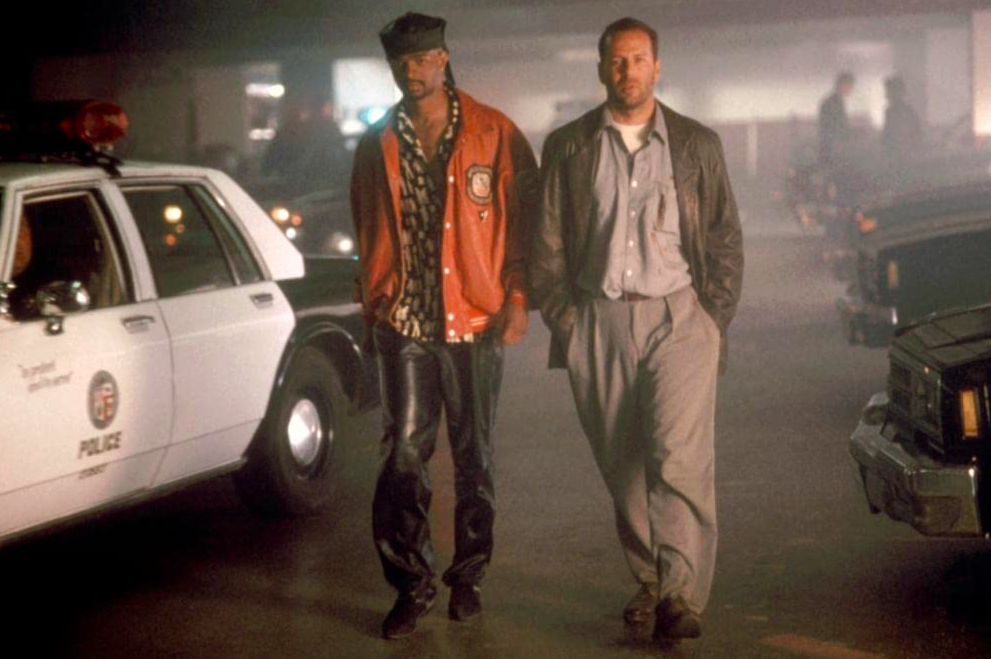 Director: Tony Scott

Cast: Bruce Willis, Damon Wayans, Chelsea Field, Taylor Negron

Genre: Action

Rating: R

Runtime: 1h 41m

Rotten Tomatoes: 46% (Critics) 68% (Audience)
The late, great Tony Scott is responsible for some of the greatest action films of the past couple of decades: Top Gun, True Romance, Man on Fire, and Unstoppable are just a few of the movies on his resume. One of his more underrated films is 1991's dark action-comedy The Last Boy Scout. The film follows a cynical detective (Bruce Willis) as the woman he's protecting is murdered and he teams up with her ex-quarterback boyfriend (Damon Wayans) to solve her murder and discover a connection to a crooked politician and the owner of a pro football team. The movie is a hard-R action thriller and contains some of the nastiest violence and most vulgar language you could experience in a mainstream theater pre-Pulp Fiction and it's fantastic. Bruce Willis and Damon Wayans are buddy cop chemistry heaven, the script by Shane Black (Lethal Weapon, Iron Man 3) is perfectly smarmy and insult-ridden, and Scott's bombastic direction makes everything come to brilliant, maximalist life. The Last Boy Scout is a must for any fan of '90s action cinema.
The Outlaw Josey Wales (1976)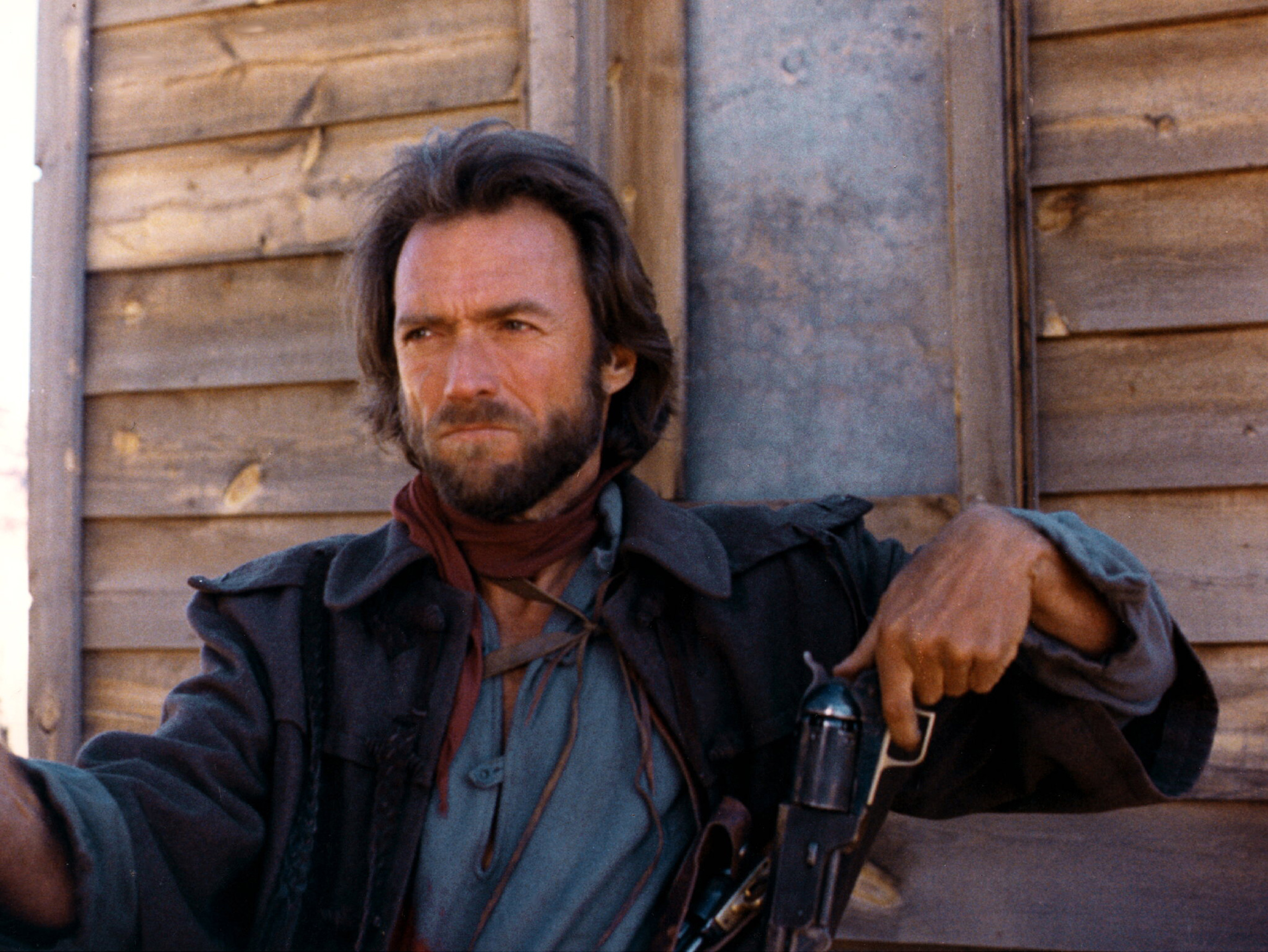 Charlie's Angels (2000)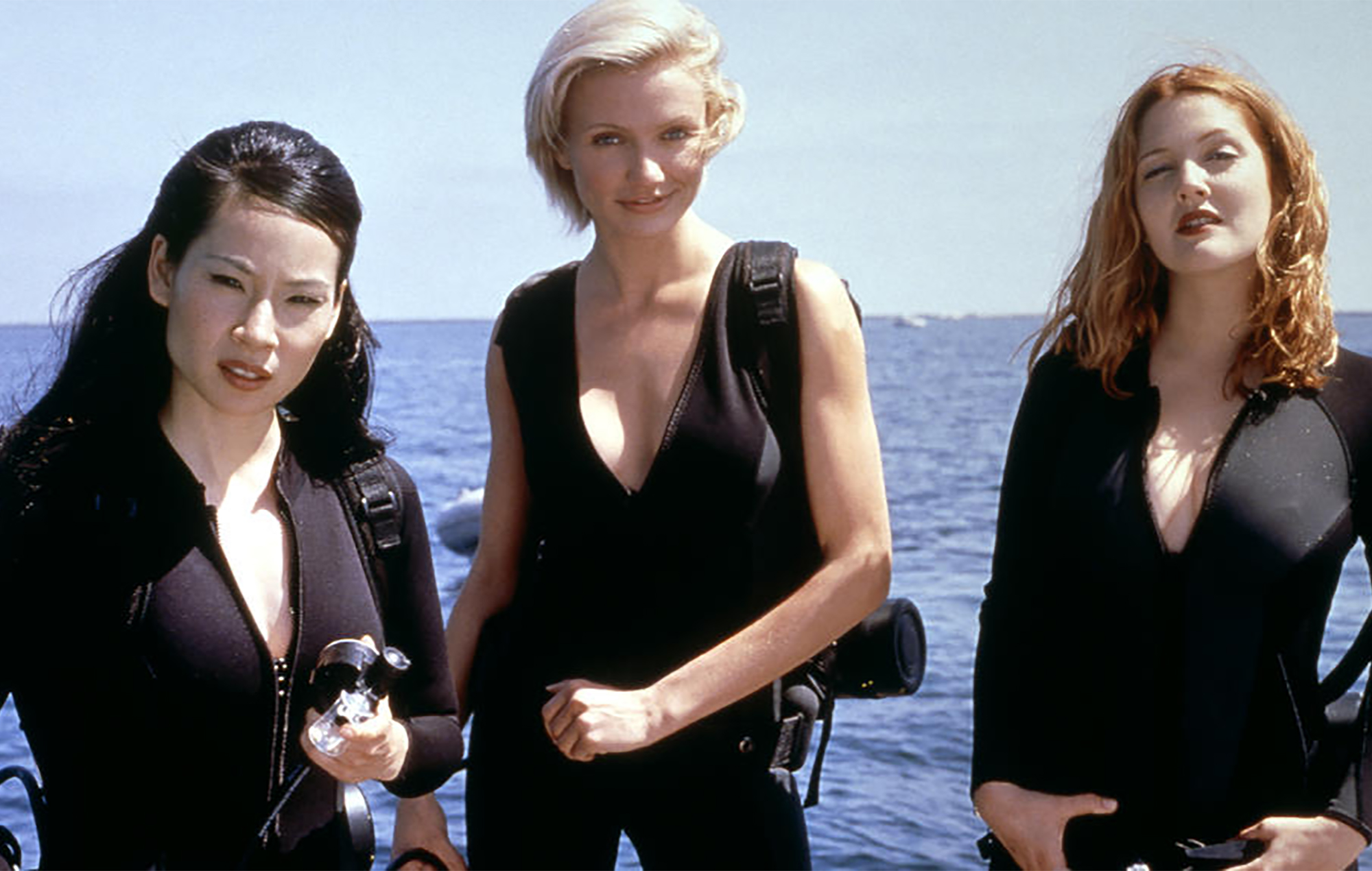 Director: McG

Cast: Cameron Diaz, Drew Barrymore, Lucy Liu, Bill Murray

Genre: Action, Comedy

Rating: PG-13

Runtime: 1h 38m

Rotten Tomatoes: 68% (Critics) 45% (Audience)
The Charlie's Angels TV series is iconic to people who haven't even seen a single episode: if you see that logo of three women posing like secret agents, you know you're about to see three ladies kicking plenty of ass at the behest of their unseen boss. The 2000 film brought the series to the attention of a new generation. 2000's Charlie's Angels follows the titular Angels (played by Drew Barrymore, Cameron Diaz, and Lucy Liu), three private detectives trained in espionage, disguise, and martial arts, as they work to locate a kidnapped software genius and uncover a shocking conspiracy. The movie is probably best remembered for its great casting, with Barrymore, Diaz, and Liu having great chemistry, as well as it's cheesy, but charming action scenes that immediately remind you that this movie was made in the year 2000. If you haven't seen it in a minute, the 2000s energy radiating off this is astonishing, with kinetic MTV-esque editing, wild fight scenes, and, of course, Sam Rockwell's dancing. Charlie's Angels is a fun action film that still has plenty of charm to this day. 
Clear and Present Danger (1994)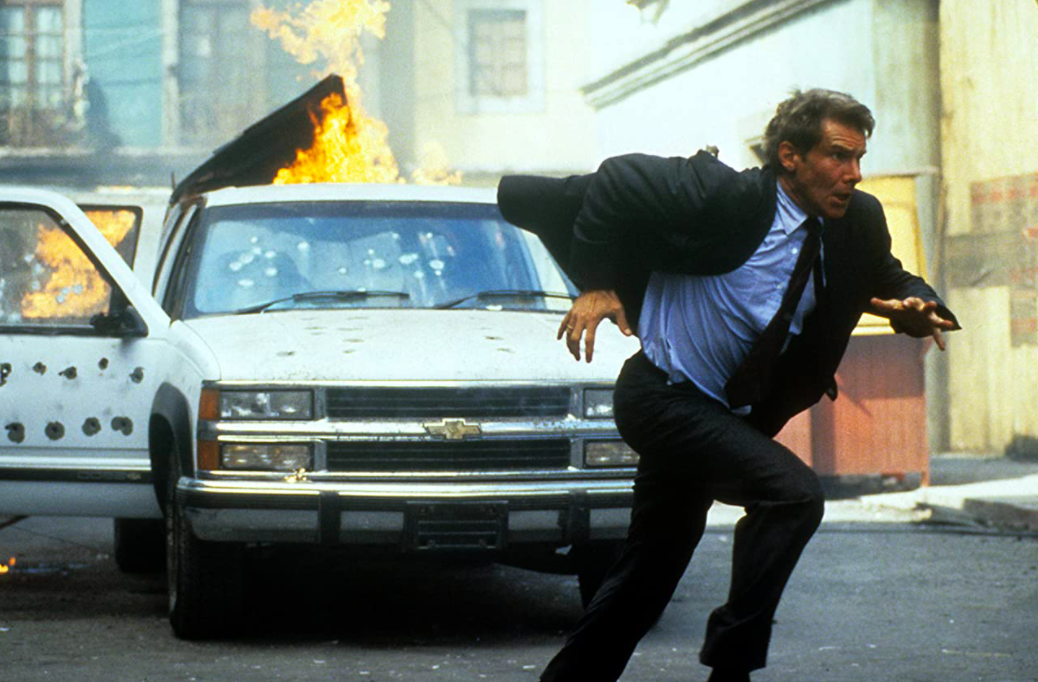 Director: Phillip Noyce

Cast: Harrison Ford, Willem Dafoe, Anne Archer, Joaquim de Almeida

Genre: Action

Rating: PG-13

Runtime: 2h 21m

Rotten Tomatoes: 80% (Critics) 74% (Audience)
Clear and Present Danger is technically part of two 90's action franchises. The first one is the Harrison Ford Action Cinematic Universe (HFACU), of which it joins The Fugitive and Air Force One. The second one is the Jack Ryan franchise, based on the novels by Tom Clancy, of which Clear and Present Danger follows The Hunt For Red October and Patriot Games. Clear and Present Danger follows Jack Ryan (Ford reprising his role from Patriot Games) as he's drawn into an illegal war between the US government and a Colombian drug cartel. Both a cable and a dad classic, the film is the height of Harrison Ford's run as Jack Ryan with some surprisingly biting political intrigue, bombastic action sequences, and suspenseful sequences that hold up no matter how many times you (or your dad) watch them. Throw in a slew of character actors including Willem Dafoe, Benjamin Bratt, and James Earl Jones and you have action movie heaven. Clear and Present Danger is the height of both the Jack Ryan franchise up until that point and one of the best action movies Harrison Ford did in the '90s. 
The Old Guard (2020)
Director: Gina Prince-Bythewood

Cast: Charlize Theron, Chiwetel Ejiofor, KiKi Layne, Matthias Schoenaerts

Genre: Action

Rating: R

Runtime: 2h 5m

Rotten Tomatoes: 80% (Critics) 70% (Audience)

Released during the summer of 2020, The Old Guard became the surprise action hit of the summer in the wake of the recent closure of movie theaters (and well, everything else). Based on the comic series of the same name by Greg Rucka, the movie follows a group of centuries-old immortal mercenaries led by Andy (Charlize Theron) as they discover a new member of their group and fight to keep their identities secret from forces that want to replicate their powers. Netflix hasn't exactly been known for their quality action flicks, but The Old Guard is a welcome surprise, boasting a charming cast and impressive visuals. It helps that Charlize Theron plays the lead role, as she's recently become known for her action movie bonafides with movies like Atomic Blonde and The Fate of the Furious. Even the story manages to be more thoughtful than your typical actioner, adding as much emotion and romance (between two queer men at that, which is unfortunately all too rare for action movies) as there is bloodshed and fisticuffs. With a big budget, a big star in Charlize Theron, and handsome direction (from Love & Basketball director Gina Prince-Bythewood), The Old Guard gave action movie fans the thrills that were surely missing from a largely movie-less summer.
Total Recall (1990)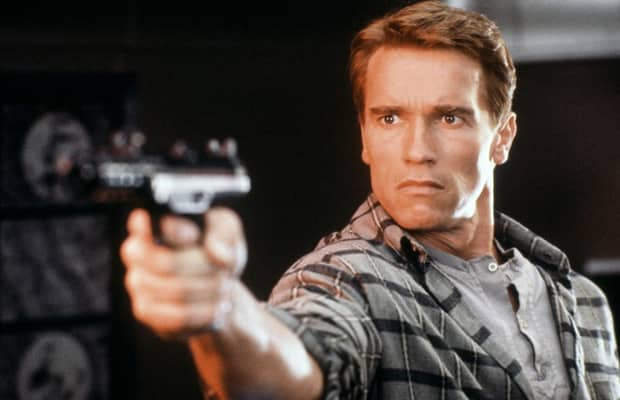 Director: Paul Verhoeven

Cast: Arnold Schwarzenegger, Sharon Stone, Michael Ironside, Rachel Ticotin

Rating: R

Runtime: 1h 54m

Rotten Tomatoes: 82% (Critics) 78% (Audience)
Smarter than it sounds but still packed with all the sci-fi action you'd expect from an Arnold Schwarzenegger space movie, Total Recall gave the Terminator alum his most complex role to date. The year is 2084 and construction worker Douglas Quaid's (Arnold Schwarzenegger) nights are haunted by troubling dreams about Earth's colonies on Mars. With an actual trip to the red planet vetoed by his wife Lori (Sharon Stone), he decides to settle for the next-best thing—a designer memory implant from a company called Rekall. The implant of the Mars special agent package doesn't go as smoothly as hoped, bumping into possible repressed memories from Quaid's past. With fist fights, gun fights, car chases, zero gravity, space revolutions, and seedy Mars bars (no, not the candy), Total Recall creates a vibrant world of visual effects that earned it an Academy Award, and was tailor made for Schwarzenegger's scenery chewing physical acting style. The twist ending is also one of pop cultures most talked about, with fans continuing to argue about it to this day.
The Witch: Part 1. The Subversion (2018)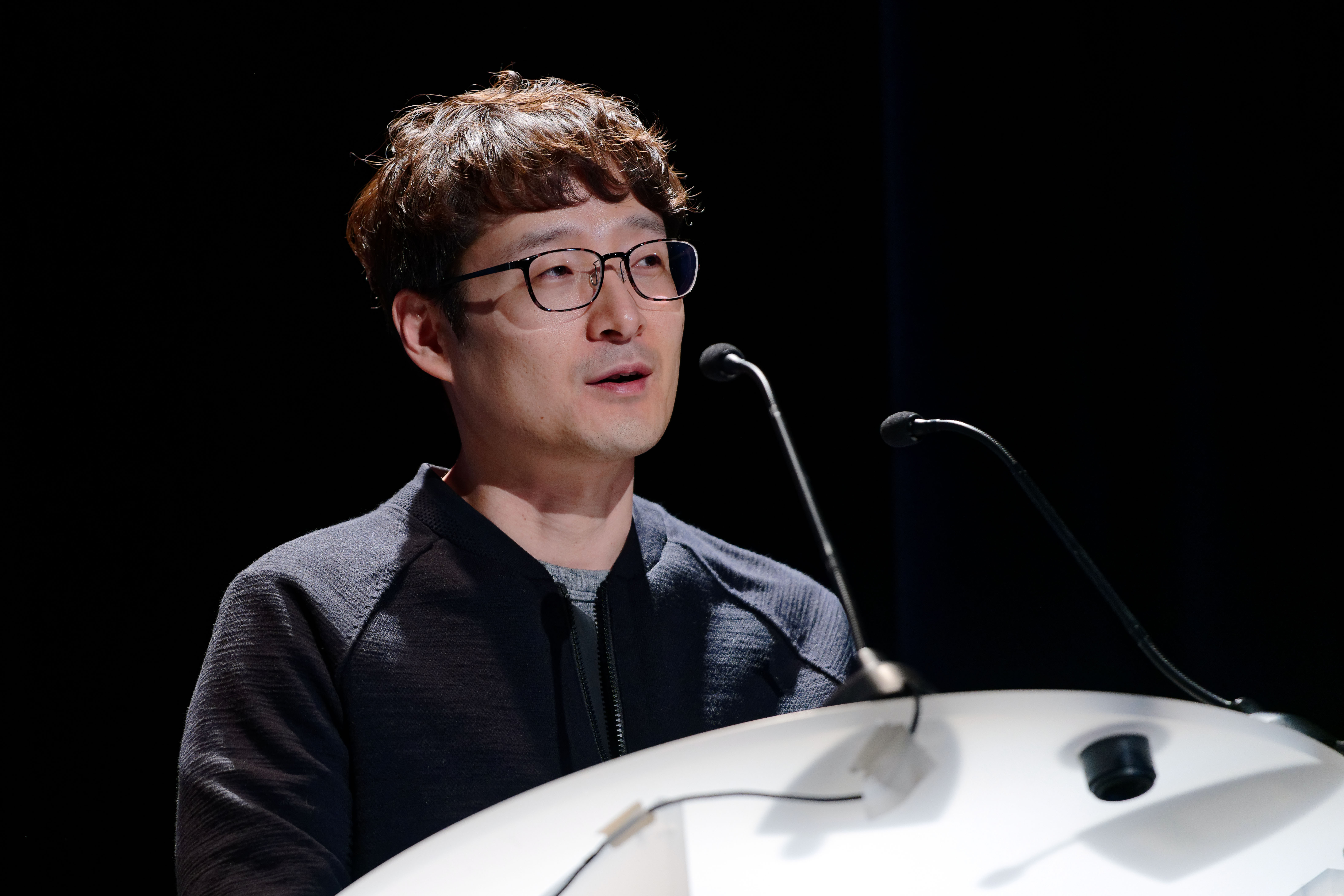 Free Fire (2016)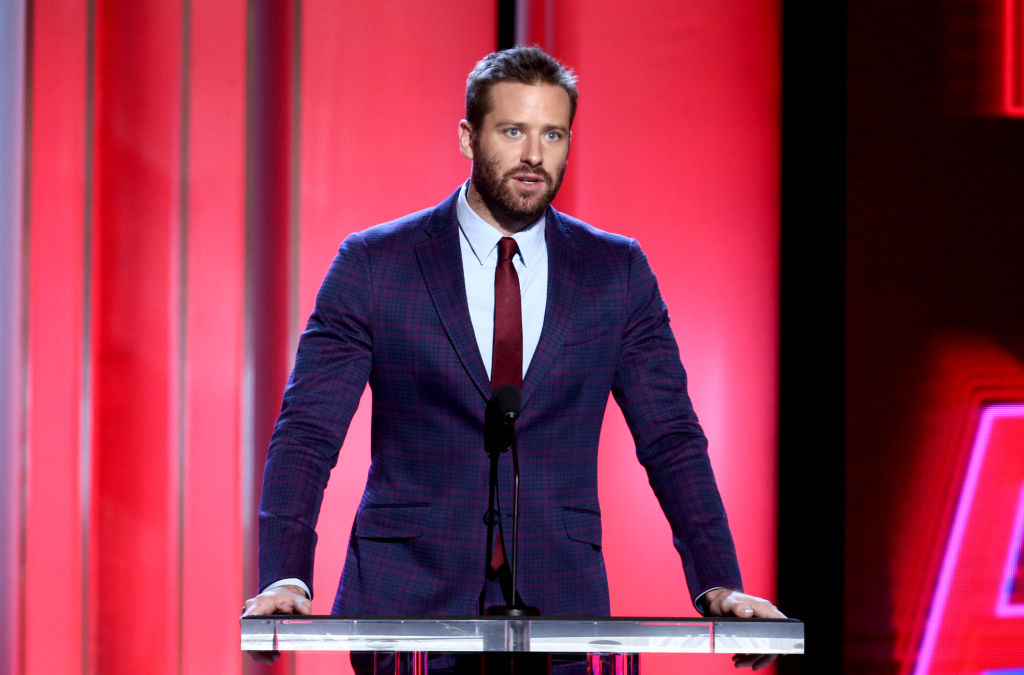 The Grandmaster (2013)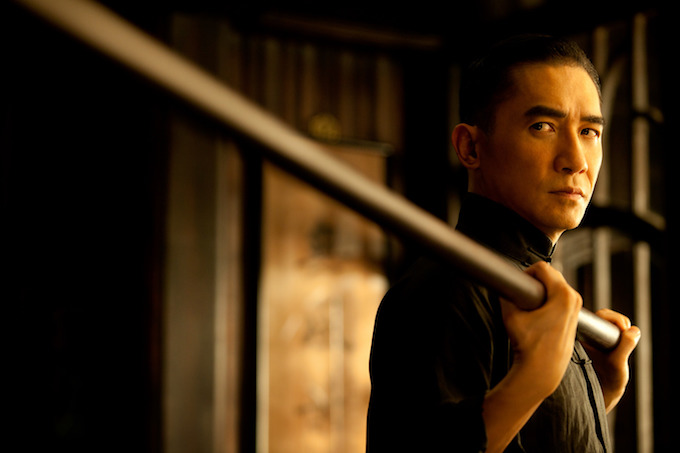 Indiana Jones and the Last Crusade (1989)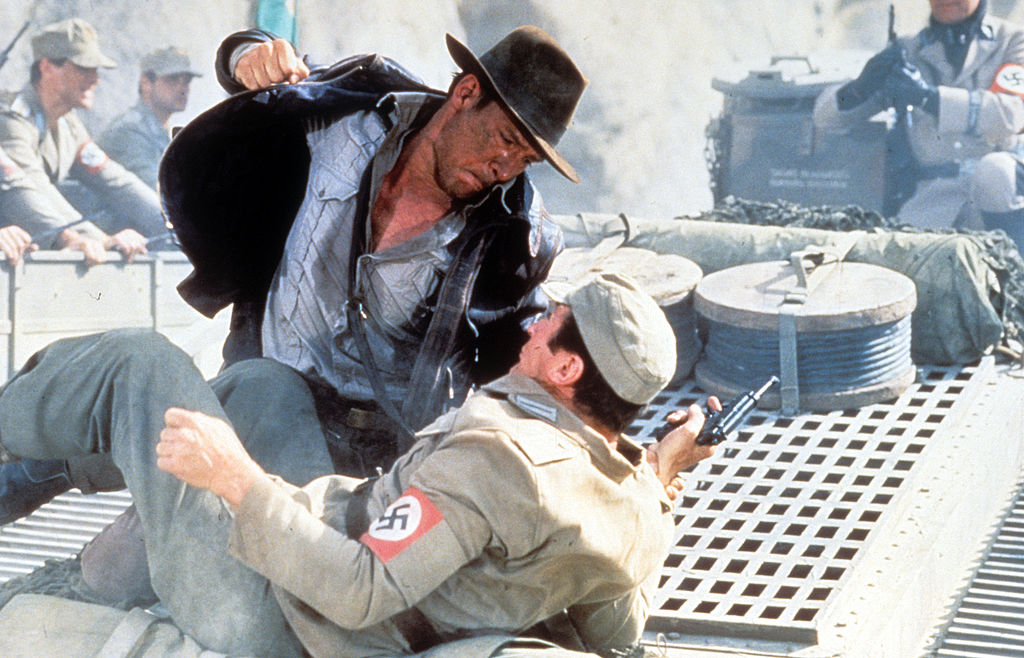 Snowpiercer (2014)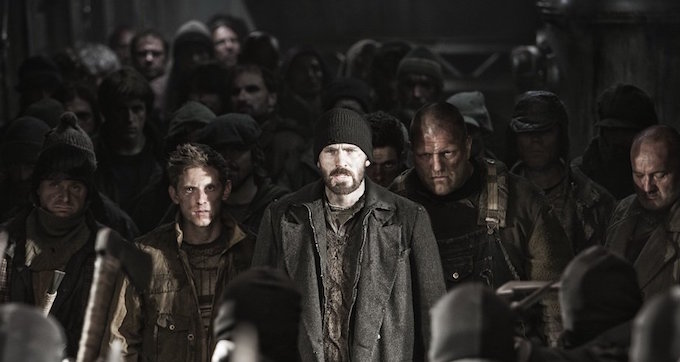 Triple Frontier (2019)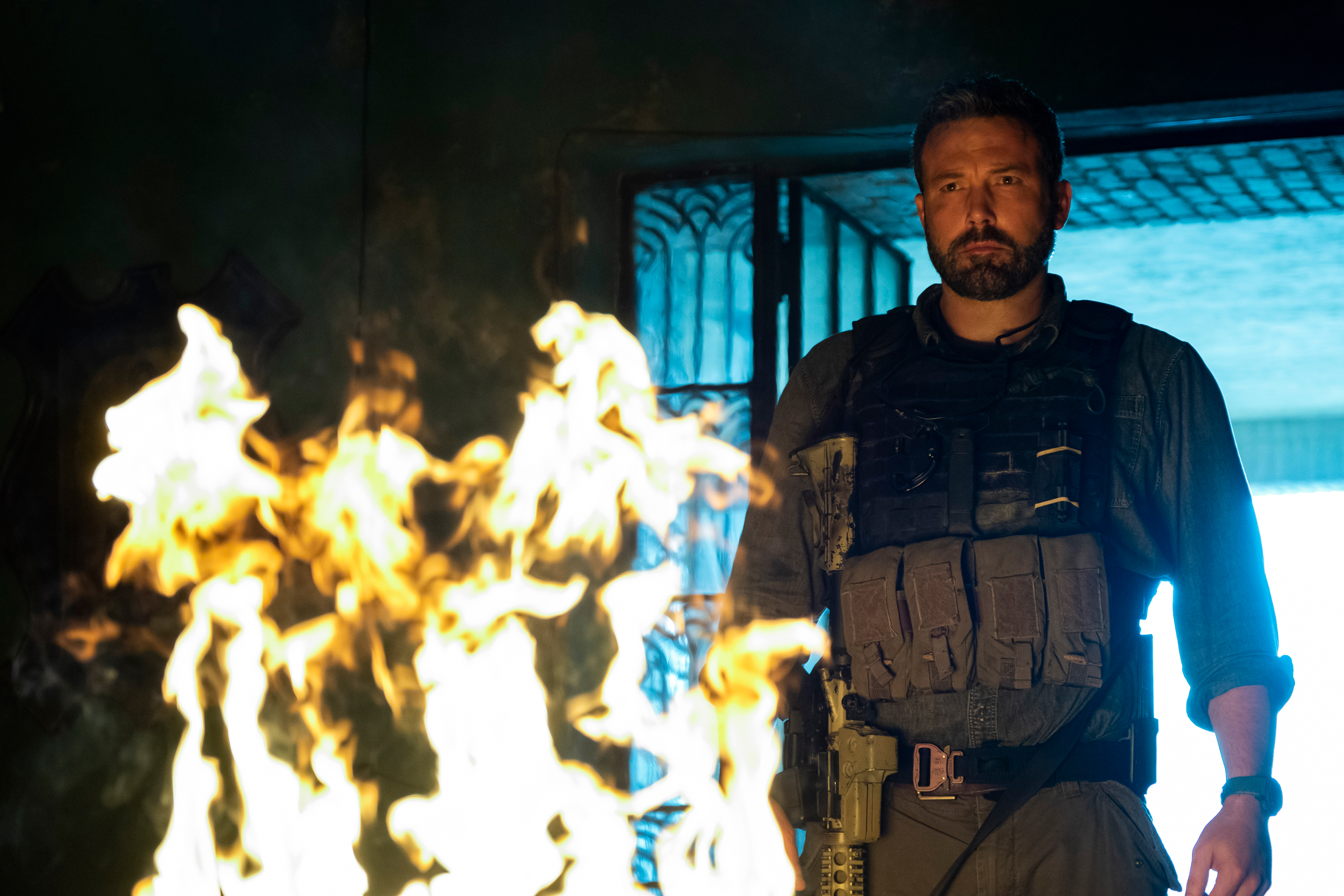 Beasts Of No Nation (2015)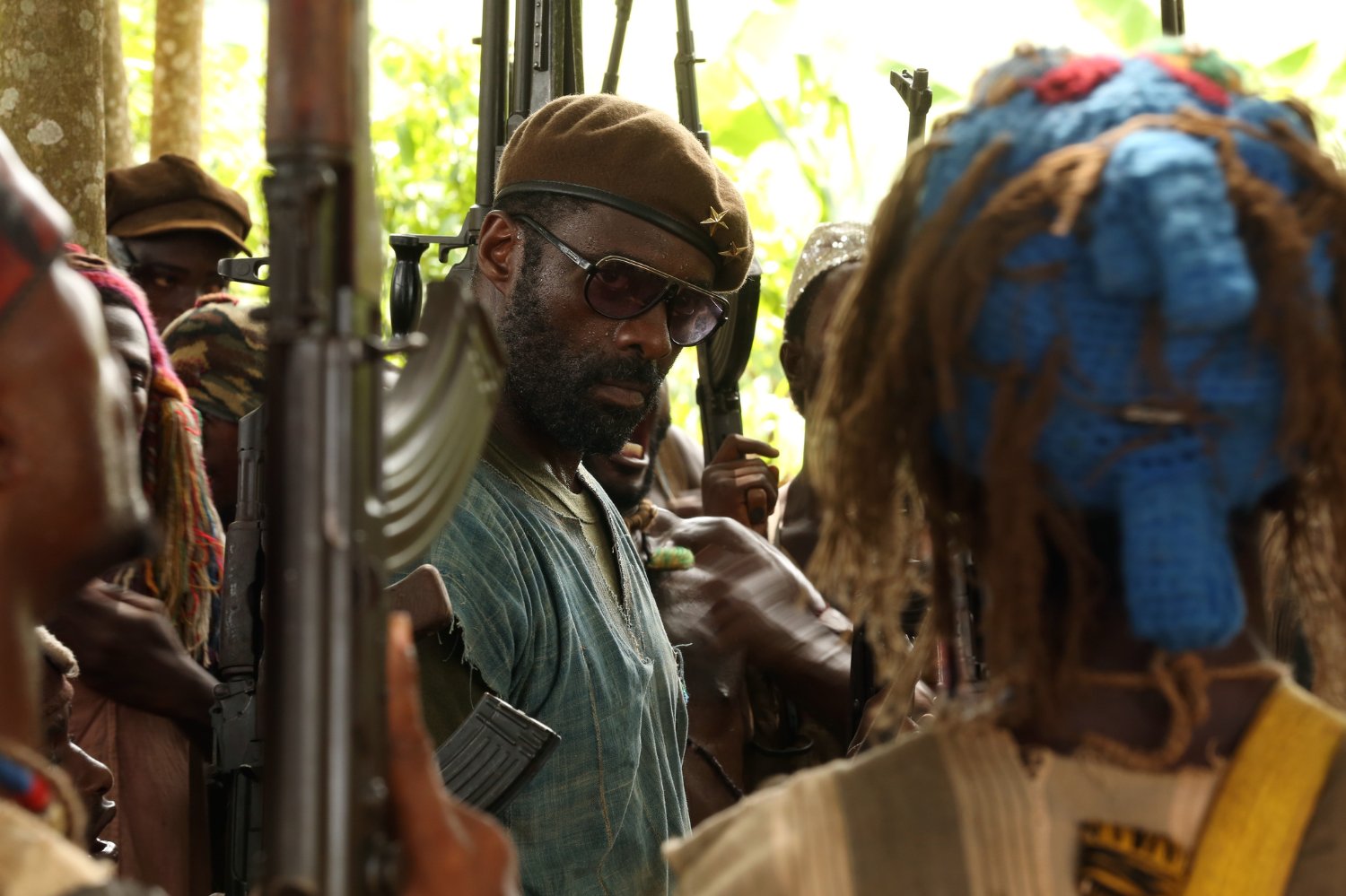 Director: Cary Joji Fukunaga

Cast: Idris Elba, Abraham Attah, Kurt Egyiawan, Jude Akuwudike

Rating: TV-MA

Runtime: 2h 17m

Rotten Tomatoes: 91% (Critics) 92% (Audience)
The Siege of Jadotville (2016)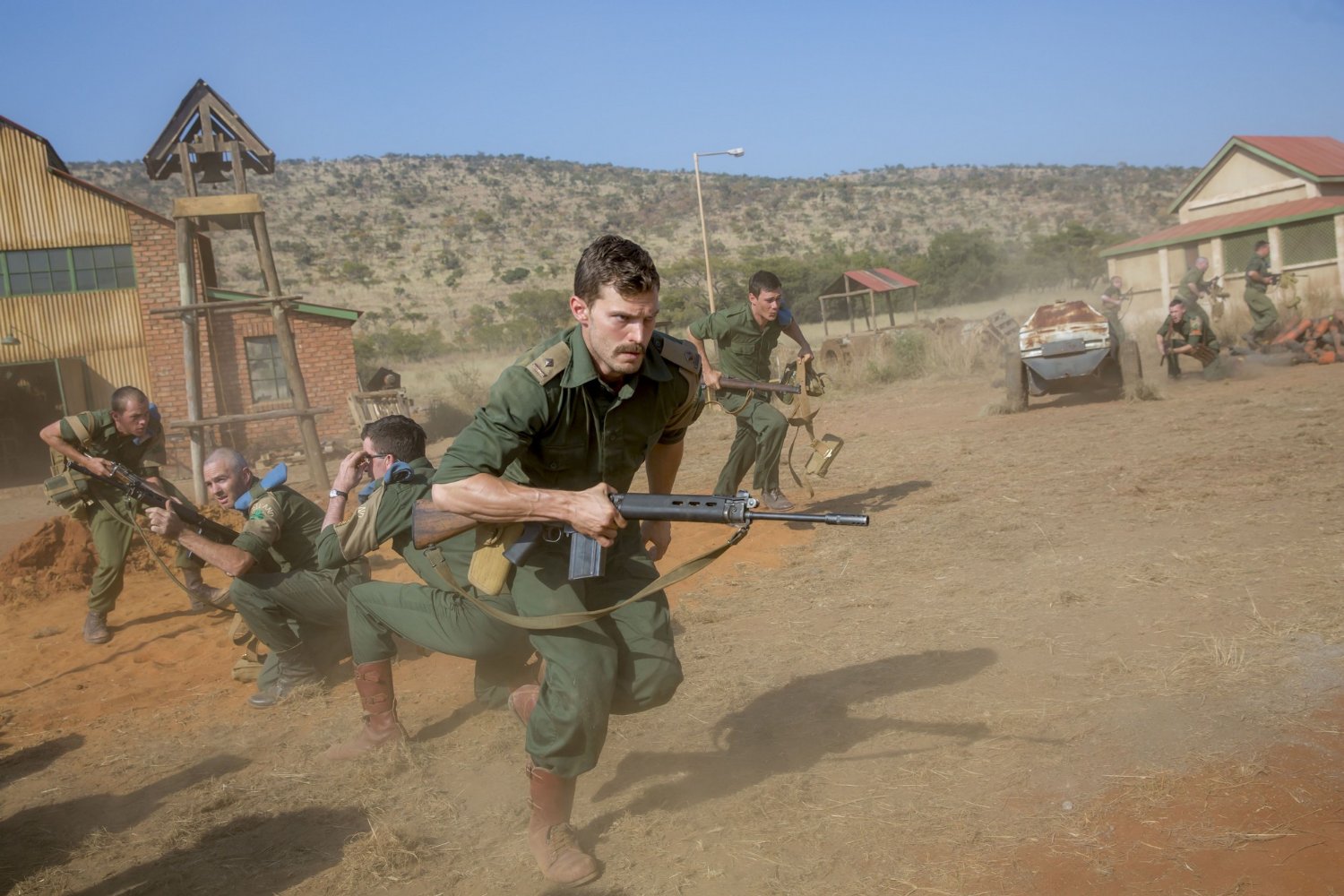 Director: Richie Smyth

Cast: Jamie Dornan, Mark Strong

Rating: TV-MA

Runtime: 1h 48m

Rotten Tomatoes: 64% (Critics) 74% (Audience)