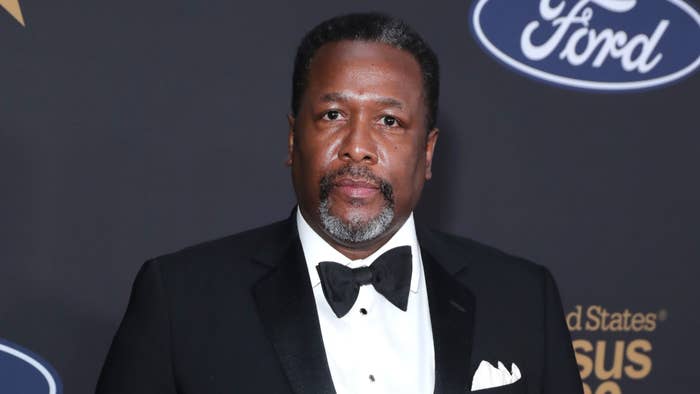 The Wire star Wendell Pierce shared a series of heartfelt tweets Monday mourning the tragic loss of Michael K. Williams earlier today.  
"The depth of my love for this brother, can only be matched by the depth of my pain learning of his loss," Pierce wrote. "A immensely talented man with the ability to give voice to the human condition portraying the lives of those whose humanity is seldom elevated until he sings their truth." 
Pierce, who played Detective William "Bunk" Moreland in The Wire, was part of the outpouring of tributes to the beloved actor, which included co-stars Isiah Whitlock Jr, Domenick Lombardoozi, and Tray Chaney. "Too gutted right now to say all that ought to be said," The Wire creator David Simon wrote via Twitter. "Michael was a fine man and a rare talent and on our journey together he always deserved the best words. And today those words won't come."  
Williams was found unresponsive in his Brooklyn penthouse, and pronounced dead early Monday afternoon. He was 54. 
Williams is up for an Emmy in the category of Outstanding Supporting Actor in a Drama Series for his role as Montrose Freeman in Lovecraft Country. It's his fifth nomination, but when asked about his latest nod in an interview with the Los Angeles Times published last month, he preferred to recognize his fellow cast and writers of the short-lived HBO series.  
"I was very, very happy to see the writers get their just due. The show was in the works for three years, being written and rewritten and rewritten," Williams said. "Of course, Jonathan and Jurnee [Smollett, nominated for lead actress] — but I was very happy Aunjanue [Ellis, nominated for supporting actress] got her flowers."
HBO recently released a statement addressing Williams' passing.