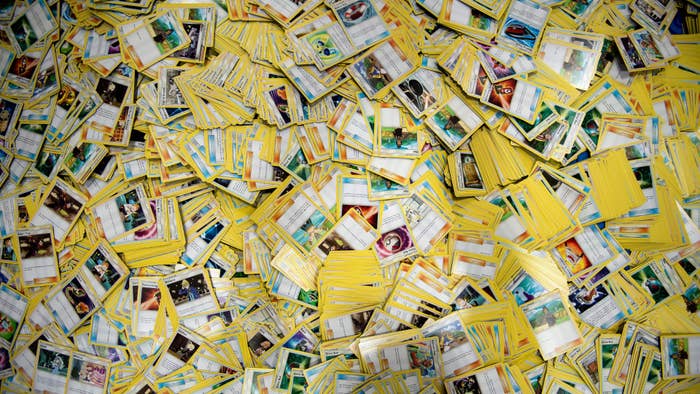 An incredibly rare Pokémon Blastoise card sold for $360,000 at an online auction last week, New York Postreports. 
Collectibles website CGC Trading Cards held a live bidding on Jan. 14 for the "presentation" holographic Blastoise card, which was commissioned by Wizards of the Coast in 1998 as part of a test pack that would be shown at card shops "to demonstrate what an English Pokémon card would look like." While other cards had Magic: The Gathering printed on the back, this one is a blank-back. There were only two like this ever created, but this is the only one to their knowledge that still exists.
The winning bid, which came from someone who preferred to remain anonymous, was dangerously close to surpassing the record amount of $369,000 set in December on a rare Charizard card from the sought-after 1999 Base Set. The card also had a 1st Edition stamp and a shadowless effect, making it more exclusive than its shadow and unlimited counterparts. 
Prior to the record-breaking Charizard bid, the previous high mark for most money spent on a Pokémon card belonged to Logic, who shelled out $226,000 on his own first edition Charizard card. The now retired rapper explained that his love for Pokémon cards stems from his childhood when he enjoyed the game but couldn't afford the cards. Since he has a significant amount of money to his name these days, Logic said he was interested in "buying back a piece of something I could never have."