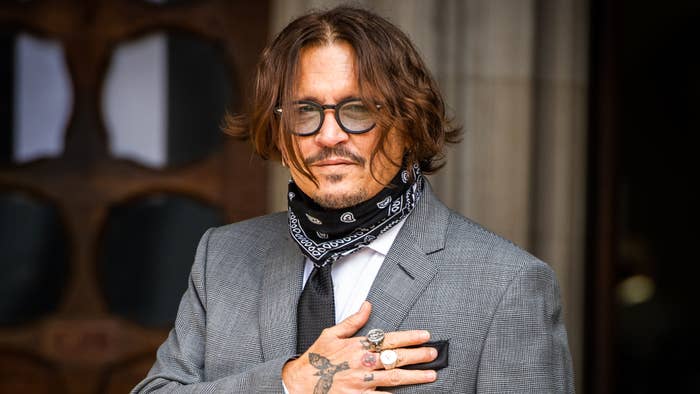 Johnny Depp made a bizarre appearance during the 2022 MTV Video Music Awards. 
Depp's face was superimposed inside the helmet of the Moon Person floating above the stage. "And you know what? I needed the work," he joked in his first major on-screen appearance since winning the defamation case against ex-wife Amber Heard in June.
A judge in Virginia rejected a motion filed by Heard's attorney the following month in an attempt to dismiss the judgment of $10.35 million to Depp. She was awarded $2 million. Heard filed an appeal late last month, and hired a new legal team as she continues to fight the verdict. 
Following the decision, Heard released a statement asserting that "women's rights are moving backward," while also wondering if "the verdict's message to victims of domestic violence is … be afraid to stand up and speak out."
Depp's face returned later in the show to issue a request. "Hey VMAs, let's get back to the f***ing music, shall we?" He came back once more to further lean into the angle that he's available for any type of work, even dentistry. 
Depp recently landed his first feature film role since the verdict, portraying King Louis XV in the Jeanne du Barry. Filming is currently taking place in France.