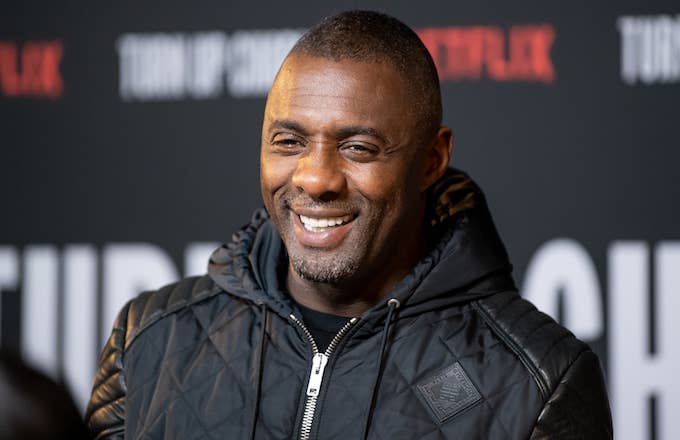 VarietyreportsIdris Elba is Warner Bros.' preferred choice to replace Will Smith as Deadshot in the Suicide Squadsequel. Smith was forced to back out over scheduling conflicts. He's set to start shooting for Netflix's Bright sequel beginning in July, and production for The Suicide Squad begins in September. 
Much like Suicide Squad director James Gunn, Elba will be making the transition from the Marvel Cinematic Universe to the DC Extended Universe, if he takes the role of Deadshot. The 46-year-old actor played Heimdall in a number of MCU projects before meeting his untimely death in Avengers: Infinity War. Gunn wrote and directed Guardians of the Galaxy and its follow-up. 
Back in September, Smith was asked about the possibility of a Deadshot standalone feature in the future. At the time, the actor not only appeared open to the idea, it seemed as though he was enthusiastic about taking on the character one more time."I hope so. I love playing Deadshot. I've really enjoyed that character," Smith said, perScreenRant. "They've been talking about it, so if a good idea comes around... we've been having meetings. But I'd love to. I love Deadshot."
With Smith out, who knows what the future holds for Deadshot outside of his role in the forthcoming Suicide Squad sequel. Smith's co-star Margot Robbie will reprise her role as Harley Quinn for Birds of Prey, which is scheduled to hit theaters on February 7, 2020. 
The sequel to Suicide Squad is slated for an August 6, 2021 release.