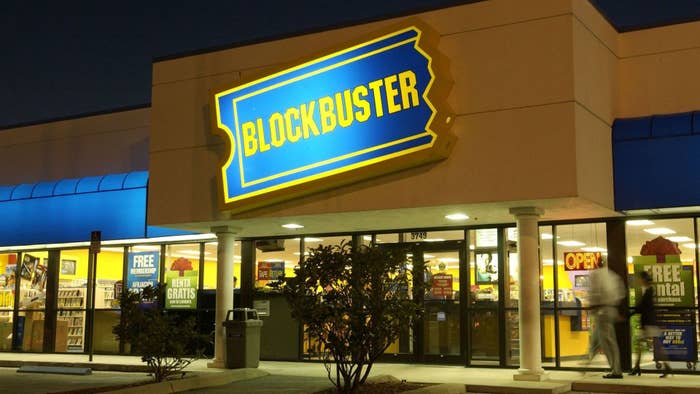 In what might either be one of the most ironic and sacrilegious developments possible, or a positive twist of fate, depending on how you look at it, the beloved and deceased video rental store Blockbuster might be turning into a streaming service.
Per FX Empire, those behind trying to make this Frankenstein-like transformation a reality is a group calling themselves BlockbusterDAO, which stands for decentralized autonomous organization. The group is seeking to buy Blockbuster from Dish Network and convert it into a streaming service that would run on blockchain. In order to do so, however, BlockbusterDAO is trying to crowdsource $5 million. 
The group shared their manifesto via a Twitter thread on Christmas day, outlining their ambitious goal and how they plan to accomplish it.
"Our mission is to liberate Blockbuster and form a DAO to collectively govern the brand as we turn Blockbuster into the first-ever DeFilm streaming platform and a mainstay of both the Web3 brands and products, but a powerhouse in the future of the film industry," they wrote at the beginning of the thread.
The group continued to lay out their plan in a series of follow-up tweets.
While it's unlikely Dish Network would sell Blockbuster, which it bought for $320 million in 2011, at least we can all watch the upcoming Netflix comedy about the last Blockbuster that's currently in development.