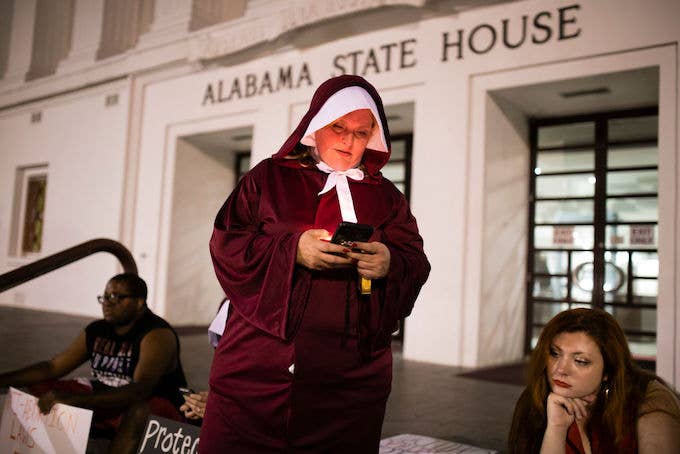 Alabama Governor Kay Ivey signed the nation's most restrictive abortion bill into state law on Wednesday, and on Thursday, the Missouri Senate followed suit. The Republican-led chamber passed a bill that would ban abortions eight weeks into a woman's pregnancy—a point at which many women don't know they're pregnant. 
The shifted ideological balance on the Supreme Court has emboldened anti-abortion politicians and organizations to rally behind laws that threaten Roe v. Wade. The Missouri bill, which still needs to pass the Republican-controlled House, allows exceptions for pregnant women facing medical emergencies, not including rape or incest. The Alabama law contains similar provisions.
A host of women's rights advocates, politicians, celebrities, and artists took to social media to denounce the restrictive measures in Alabama and Missouri, and call on their followers to donate to reproductive rights organizations such as Alabama's Yellow Hammer Fund (which you can do here) and Missouri's Gateway Access Women's Fund (which is right here).