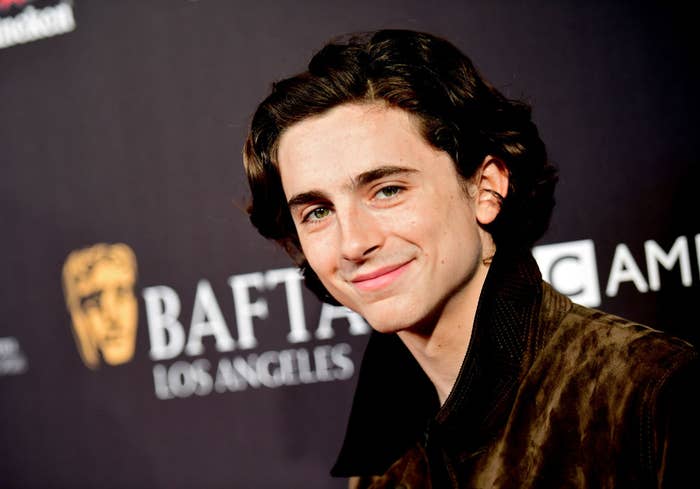 "This reaction should say it all," Chalamet gushed. "I'm the biggest fan of his in the world. He has shown all of us what it is to have, beyond artistic integrity, fresh artistry in a time where just because of the digital landscape, it can be hard to maintain a mystery, a freshness and he's done it."
"Michael Stuhlbarg is my new dad and that's that," Ocean wrote on Tumblr, referencing Stuhlbarg's memorable turn as the father of Chalamet's character Elio.
Chalamet's eloquent praise of Frank was met with plenty of fawning and wishes for a Call Me By Your Name sequel over social media.
sequel to Call Me By Your Name where Frank Ocean is the visiting scholar Elio falls in love with the next summer

https://t.co/gmXaqiTakH
If Frank Ocean's new found love for Call me by your Name leads to him making songs about those themes, I will officially need therapy. Sufjan, Frank, who else do we need for this future dream album?

@spinozAmigo
Chalamet is up for Best Performance by an Actor in a Motion Picture — Drama at the Golden Globes, while Call Me By Your Name is up for Best Motion Picture — Drama. Chalamet's co-star, Armie Hammer, also received a Best Supporting Actor nomination.