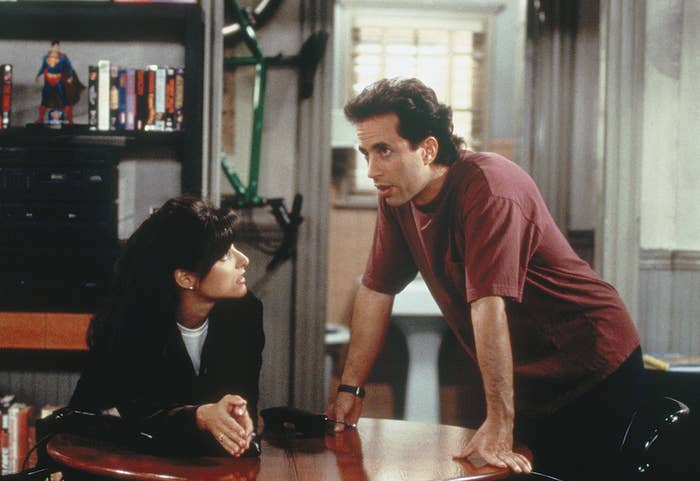 This feature was originally published on November 17, 2014.
There's no series that's subject to "The One Where" descriptors as much as Seinfeld, besides Friends for obvious and intentional reasons. In the 25 years since Complex's Dec/Jan 2014 cover star Jerry Seinfeld and Larry David hit us with "The Seinfeld Chronicles," the show's pop cultural impact has become so vast and penetrating, its legacy ironclad. Seinfeld's immortal relevancy is, in part because the show's About Nothing nature lent itself to Larry and Jerry tackling with evergreen social observations and building side-splitting plots around them, never mind the fact that technology would render most episodes moot (cell phones make situations like "The Movie" a lot less relatable).
On any given evening you can find a programming block of Seinfeld episodes on at least five different channels. There is, thankfully, no danger of a generation growing up unexposed to its brilliance. But the syndication has become so ubiquitous that at this point, even people who were adults when the seasons first ran would be hard-pressed to accurately place the episodes. George gets engaged in season seven, he and Jerry try to produce a pilot (is this the original meta-plot?) in season four, aaaand that's about as far as the casual fan gets. You know "yada yada" and "not that there's anything wrong with that," but can you place them?
A quick cruise through episode lists, and suddenly the picture for each season comes into focus—Seinfeld may also be the only show with plots that can be easily identified and remembered off of an episode's title alone. Now that we know what's where, Seinfeld stans Frazier Tharpe and Nathan Reese sat down to definitively rank the seasons. Read on and yada yada yada...
Season 9
Season 1
Season 2
Season 3
Season 6
Season 8
Season 4
Season 7
Season 5