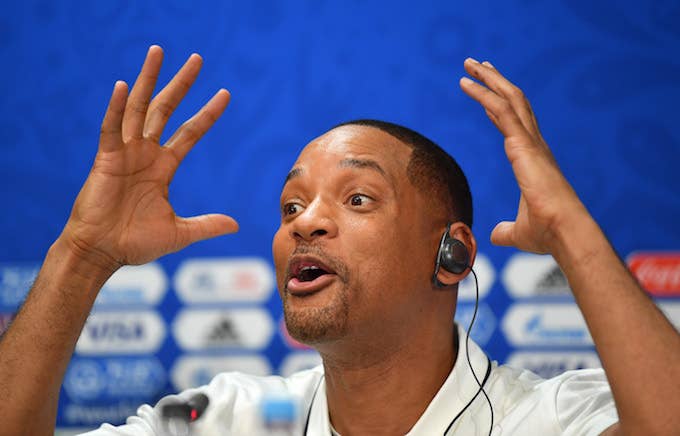 Everyone's favorite father, Will Smith, might be playing the dad of tennis stars Venus and Serena Williams in an upcoming film.
On Monday, Mar. 4, Deadlinereported that Smith's Overbrook Entertainment has partnered with Star Thrower Entertainment to produce a movie based on the life of Richard Williams. According to reports, the film, which is titled King Richard, will detail the trials Williams faced raising two prolific athletes while doubling as their coach despite having no experience with the sport. It is said that the movie will touch on the 78-page plan Williams made when his daughters were around four and how it helped turn them into once-in-a-lifetime athletes.
Since 1994, Richard Williams has accompanied Venus and Serena on their path to global stardom. When the sisters were young, Williams acted like a buffer shielding them from often unnecessary criticism. This is best displayed via the popular clip where Williams corrects a reporter who tried to infringe on the esteem of the then-14-year-old Venus Williams.
When asking why Venus was so confident, Richard interrupted the interview to explain how that was an unnecessary and potentially detrimental line of questioning.
"You've got to understand that you're dealing with the image of a 14-year-old child. And this child is going to be out there playing when your old ass and me are going to be in the grave," Williams said to the reporter. "When she say something, we done tell you what's happening. You're dealing with a little black kid and you let her be a kid. She done answered it with a lot of confidence. Leave that alone."
The influence this presence has on helping two children raise from the public tennis courts of Compton to the top of their sport is a story filmmakers feel will be of interest. 
Outside of Smith, no other roles have been announced.