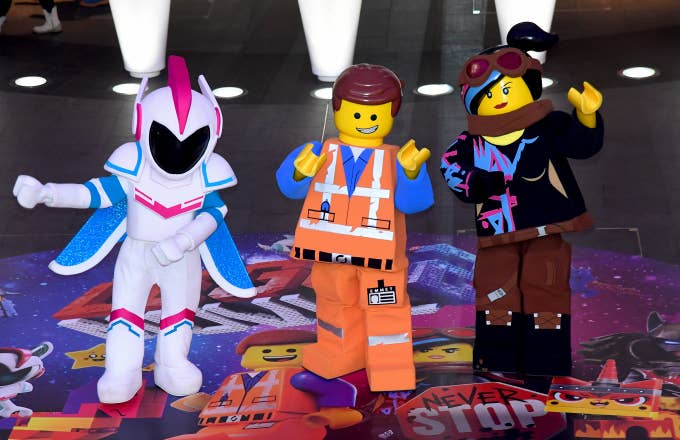 Although its been received warmly by critics, The Lego Movie 2: The Second Partdidn't fare that well in the box office. The Chris Pratt-starring sequel has grossed a disappointing $34.4 million in its opening weekend, according to Variety.
The total is good enough to top the box office, but it does not meet the $50 million mark that early estimates expected the film to reach. The Lego Movie 2 is one of the weakest-performing movies in the Lego franchise, with only the $20 million made by 2017's The Lego Ninajgo Movie doing worse. The $34.4 million is also half of what the original Lego Movie pulled in.
The domestic box office numbers have been low all around in 2019's opening weeks. This year is currently 14.5 percent behind last year's pace. But the blockbusters are on their way: Universal's How to Train Your Dragon: The Hidden Worldarrives Feb. 22, and Disney's Captain Marvel arrives two weeks later. In non-blockbuster news, the Taraji P. Henson-starring What Men Want debuted at No. 2 with a $19 million pull.