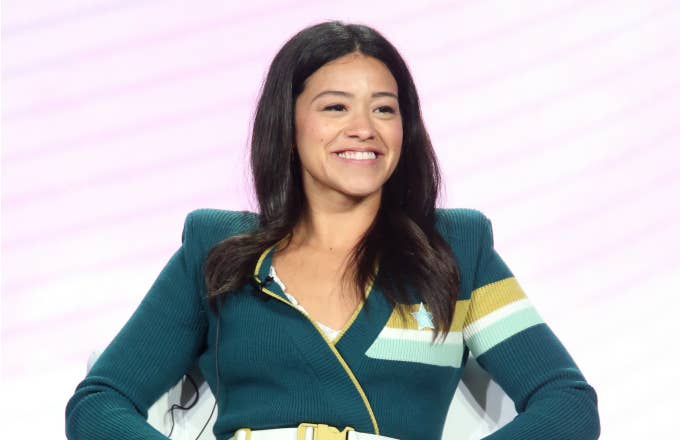 Scooby-Doo will make its return to the big screen with an animated movie set to star Gina Rodriguez, Tracy Morgan, and Will Forte, according tothe Hollywood Reporter. The film—directed by Tony Cervone, the producer behind the television series, Scooby-Doo! Mystery Incorporated—is currently untitled.
Forte is set to play the titular dane's best friend Shaggy, Rodriguez will voice Velma, and Morgan will be non-Mystery Gang member Captain Caveman. Frank Welker, who's worked with the franchise since 1972-73's The New Scooby-Doo Movies, will play the role of Scooby-Doo. For this case, the gang will reportedly team up with other Hanna-Barbera universe heroes to save the world from the corrupt plans of Dick Dastardly, the main villain of fellow Hanna-Barbera classic, Wacky Races.
The project, which is set to hit theaters May 2020, will be the first time Scooby-Doo takes the silver screen since the 2004 live-action film, Scooby-Doo 2: Monsters Unleashed. That installment starred Freddie Prinze Jr. as the crew's de facto leader Fred Jones, Sarah Michelle Gellar as Daphne Blake, and Australian actor Neil Fanning as Scooby-Doo. The film didn't fare well with critics and performed worse than its 2002 predecessor in the box office, but it did feature screenplay from future Guardians of the Galaxy director James Gunn.