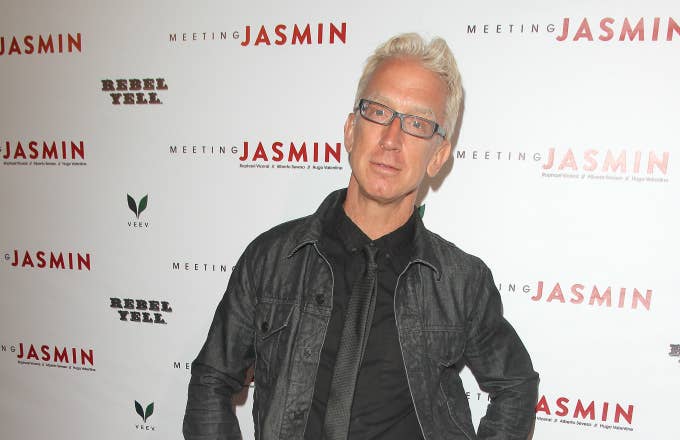 New Orleans police are investigating a "possible assault" on comedian Andy Dick after video shows him getting punched, WDSU News reports. 
The attack took place on Saturday in the city's French Quarter outside of the One Eyed Jacks music club where the 53-year-old comedian/actor had just finished performing. The incident was captured by nearby surveillance cameras and the footage was obtained by WDSU.
In the video, Dick can be seen getting punched from the side or behind by a man in dark-colored clothing. The blow knocked the comedian to the ground, rendering him unconscious. The assailant is seen walking away from the fight before turning the corner and leaving the camera's view. 
According to the New Orleans Police Department, Louisiana State Police officers arrived on the scene around 2:20 a.m. At the same time, emergency medical services were called. Police say the comedian lost consciousness for approximately 15 minutes and was taken to a nearby hospital where he was tested for a possible brain bleed. An official complaint regarding the attack wasn't filed until Monday afternoon. Department spokesman Gary Scheets claimed authorities tried to contact Dick but have not been able to reach him.
Per New Orleans' WWL, the man accused of punching Dick was apprehended on Wednesday. The suspect has been identified as 46-year-old David Hale and is currently being held at the Orleans Parish Prison. According to Page Six, Hale claims that he only punched Dick after the comedian winked at him and grabbed his genitals. Dick's reps have denied Hale's claims. Musician Paris Dyan, who performed with Dick that night, also refuted Hale's claims. "There was no hanky-panky," Dylan told the Times-Picayune. "There was no grabbing going on or anything."