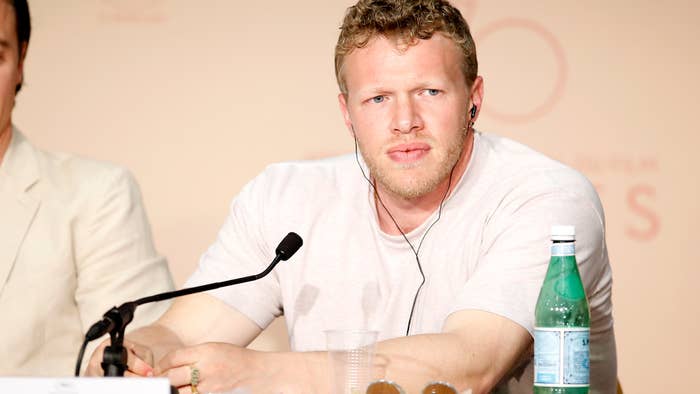 Sebastian Bear-McClard is faced with numerous allegations of sexual misconduct after Variety published statements from three women connected to a legal dispute.
Bear-McClard is known as a producer on Uncut Gems and Good Time. He made headlines after Emily Ratajkowski filed for divorce in 2022.
The statements by the women were made last August. One of the woman, who is now 24, claims Bear-McClard reached out to her on Instagram when she was 17 regarding a potential small role in Good Time, directed by the Safdie Brothers. On the day of filming, she was unaware of what her scene was and waited all day on set until it was time to shoot. At first, she believed she would be paired with star Robert Pattinson.
"By the time she made her way to a cramped room, she was naked, standing in front of nearly a dozen male cast and crew members including Josh and Benny Safdie," reporter Tatiana Siegel writes. "Instead of performing in a scene with Pattinson, she was paired with an actor who had recently been released from prison before being hired for the film."
The woman stated in a legal dispute involving Bear-McClard that she was "utterly stunned and felt terrified." Her statement also alleges that she began having sex with him despite being 17, leading to a consensual romantic relationship of more than two years. The age of consent in New York is 17.
The second woman alleges a sexual assault occurred during the time when Uncut Gems was in production. The woman, who was 18 at the time, claims Bear-McClard began "grooming" her on Instagram with hopes of launching her acting career. She describes an in-person encounter that took place at his apartment where he sexually assaulted her. "Sebastian and I started kissing. Things escalated and then, without asking for my consent, Sebastian inserted himself inside me without using a condom," she states.
The same woman claims during her time together with Bear-McClard, he sent Instagram messages to a 15-year-old girl who was not part of Uncut Gems but visited the set. "Sebastian appeared pleased with himself and laughed at my comment. He did not deny my accusations," her statement said, in reference to her confronting him.
A third woman provided a statement that said Bear-McClard engaged in "troubling behavior."
The Safdie Brothers fired Bear-McClard from their production company Elara Pictures last summer. A spokeswoman for the Safdies tells Variety, "The Elara team were made aware of Sebastian McClard's behavior in July 2022. They took immediate action and terminated him."
A source told IndieWire that A24 wasn't aware of any such allegations when it licensed Good Time for U.S. distribution, and that there weren't any complaints during the making of Uncut Gems.