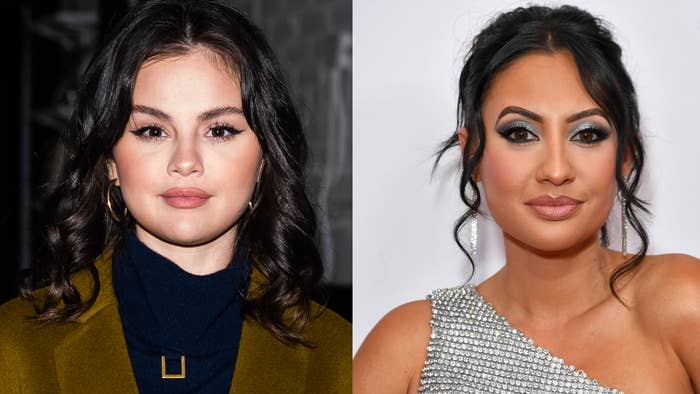 Nearly six years after her kidney transplant, Selena Gomez praises her donor and "best friend" Francia Raísa.
In the March 10 episode of Apple TV+'s Dear…, Gomez, who was diagnosed with lupus in 2015, reflected on Raísa's decision to be her kidney donor. The Disney alum said her close friend's donation was a true act of selflessness.
"I will never ever, ever be more in debt to a person than Francia," the 30-year-old actress/singer said. "The idea of someone not even second-guessing to be a donor was unbelievably overwhelming."
She then detailed the day they found out they were a match. "It was one of those moments where I felt watched over," Gomez explained. "I know I was so, so, so lucky. I understand that that doesn't happen for a lot of people and I know the outcome of some of those situations and how serious they are, so I do not take it lightly that it's happened to me that way."
Following the June 2017 donation, Gomez publicly thanked Raísa several times, including at the Billboard Music Awards that same year. Gomez confessed during her acceptance speech for Woman of the Year, "I think Francia should be getting this award because she saved my life."
In November 2022, questions about their friendship surfaced after Gomez told Rolling Stone she considers Taylor Swift to be her "only friend" in the industry. After Raísa caught wind of the comment on an E! News Instagram post, she wrote "interesting" in a since-deleted comment.
Gomez later commented on a TikTok that mentioned her Rolling Stone remark, saying, "Sorry I didn't mention every person I know."
At the moment, it's unclear when Dear… was filmed. (IMDb suggests mid-2020.) In March 2021, it was announced that Gomez will appear in the second season.