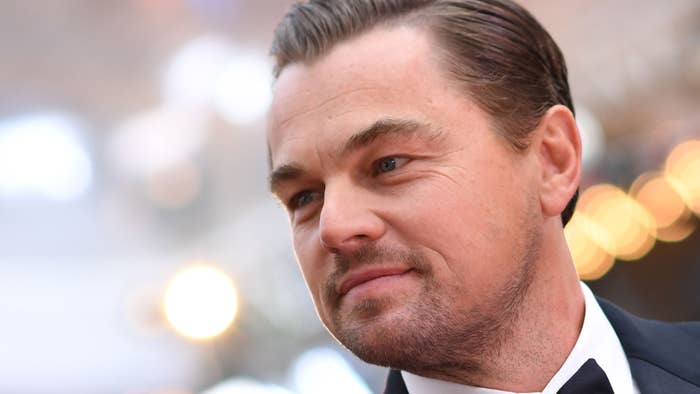 Leonardo DiCaprio is single.
Last week, reports surfaced that the Titanic actor was dating 19-year-old model Eden Polani after the two were spotted hanging out together at a music release party in Los Angeles. However, a source has told TMZ they're not romantically involved.
According to the outlet, DiCaprio and Polani coincidentally sat together at the party, and "were hanging in the same group." The source went on to say "just because Leo might be talking to or sitting with a girl doesn't mean he's dating her."
The last time DiCaprio was in a serious relationship was with Camila Morrone. The two called things off after four years of dating, as reported last August. Throughout the course of their time together, the former couple kept things private. It wasn't until February 2020 that they made their public debut as a couple, attending the Oscars. The reason for their split remains unclear.
In December 2019, Morrone defended their 22-year age gap, saying others shouldn't be worried about their business. "There's so many relationships in Hollywood—and in the history of the world—where people have large age gaps. I just think anyone should be able to date who they want to date," she explained.
Since Morrone, DiCaprio has had multiple flings, including Gigi Hadid and Victoria Lamas. The actor is not looking for anything serious at the moment, a source told TMZ. In fact, he was recently spotted on a luxury yacht in St. Barts with a number of different women by his side.