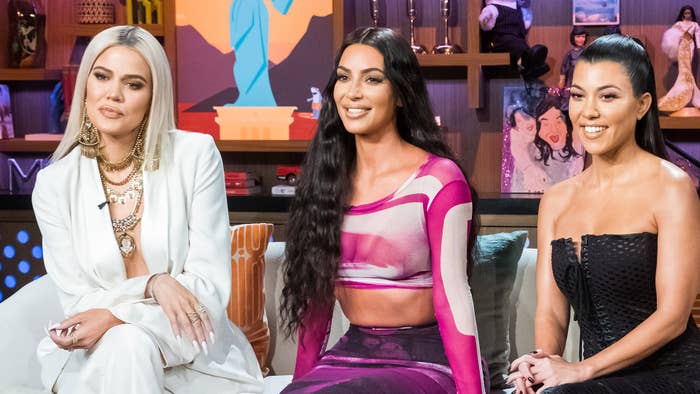 Kim Kardashian is keeping up with her apologies.
On Sunday, the SKIMS mogul shared a carousel of her recent family trip to Tokyo on Instagram. In one of the photos, Kim rocked a long, pink-fur coat. She also included a screenshot of a fan tweet that showed Khloé in a similar coat during their 2018 trip to Tokyo.
"Well well well @KimKardashian apologize now!!" the user wrote.
In the comments section, Khloé poked fun at the fashion coincidence.
"I'm waiting," the Good American CEO wrote.
Kourtney, who also took part in Tokyo trip, added, "A long way from the cycling outfits."
Kim then replied, "I'm sorry Khloe and to Kourt too 💘🚫🤡."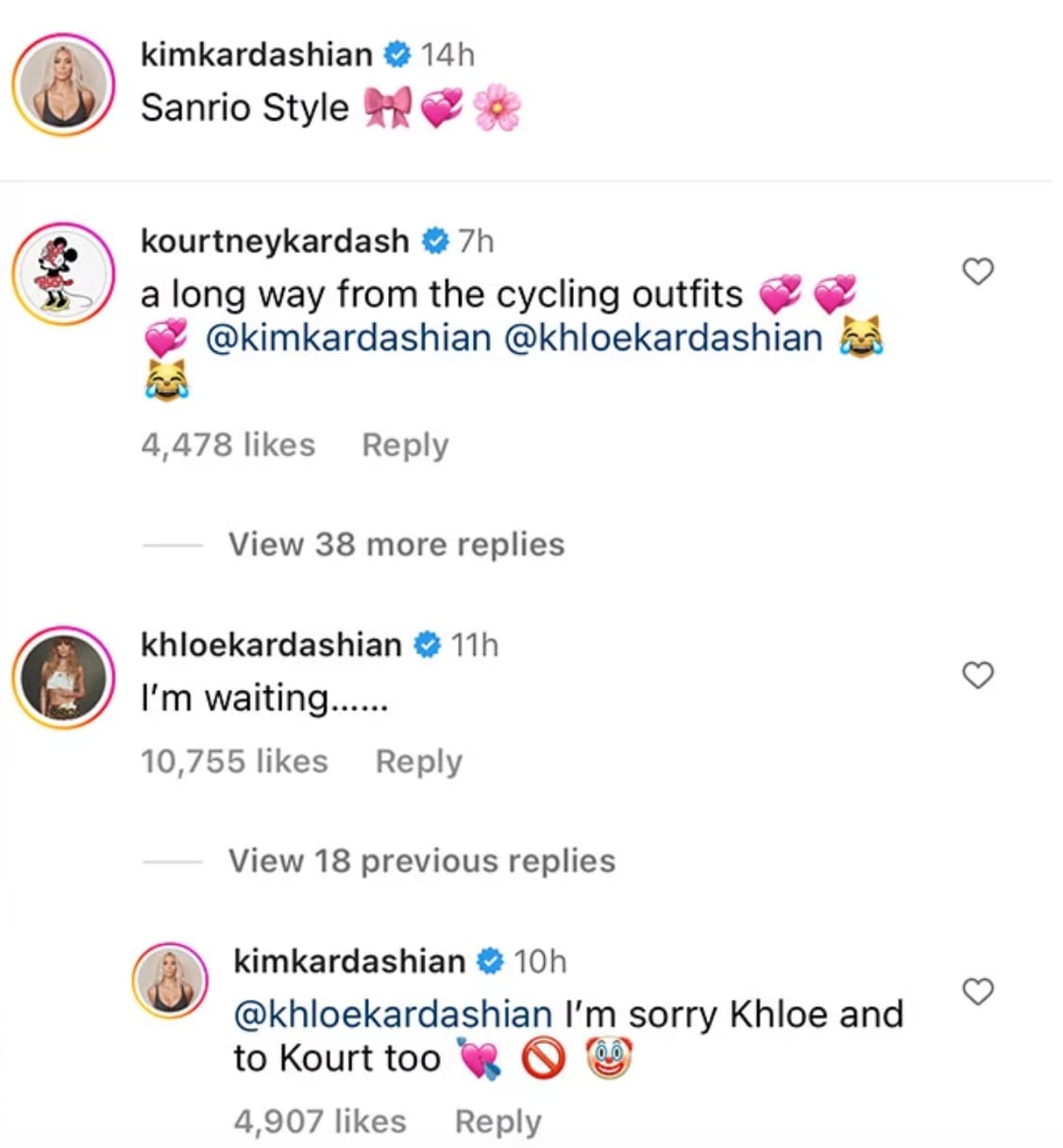 Kim's apology was in reference to calling her sisters "clowns" for their fashion choices on the aforementioned trip. Her comments were well-documented on an episode of Keeping Up with the Kardashians.
"I can't even eat dinner because I'm so disgusted with my sisters' crazy outfits that completely don't go with my look," Kim said in a confessional during an October 2018 episode of the E! series. "Like, I can't take it. … My sisters look so crazy. It's actually embarrassing."
She then told her sisters in a separate scene, "So, I gotta be real with you guys. You look like fucking clowns. I'm not fucking kidding. This is not like a tourist thing where it's like it's Halloween, dress up like a fucking Japanese geisha. Unless we're at a geisha house."
At the time, Kourtney shrugged off Kim's comments, defending her outfit and saying, "I thought my hair looked good last night. And I thought my outfit was fun for Japan."