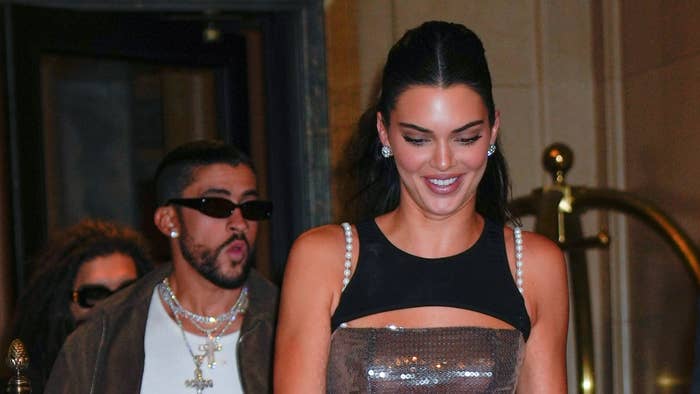 Kendall Jenner and Bad Bunny enjoyed the ultimate date night together after attending fashion's biggest night. 
On Monday night, the rumored couple were photographed heading to an afterparty together. Jenner, who walked in front of the Puerto Rican rapper, wore a sheer metallic bodysuit accompanied by pearl straps. As for Bad Bunny, he wore a white t-shirt, black pants, and a brown jacket.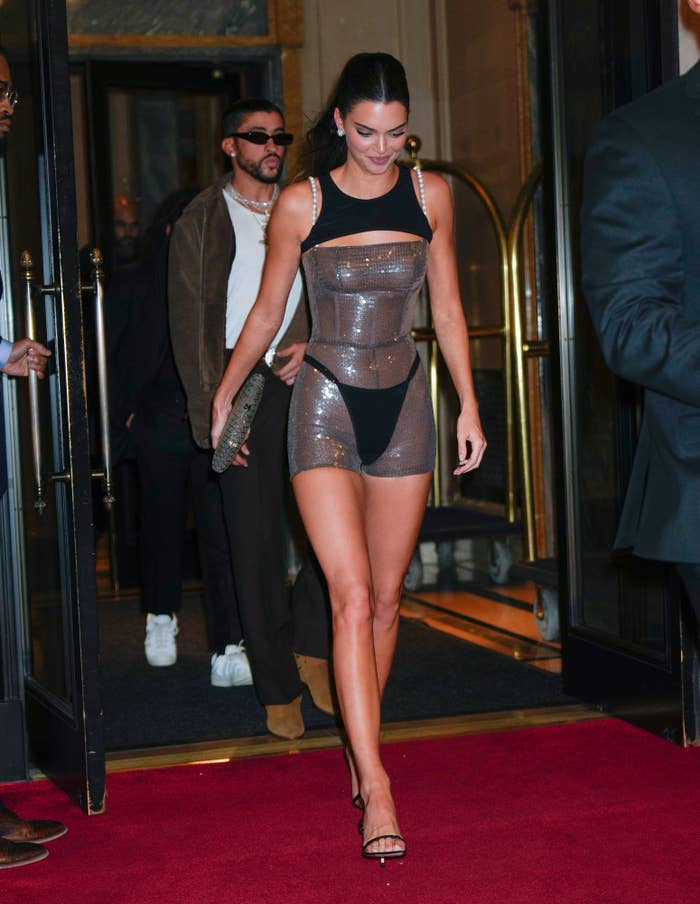 This came after the two walked the Met Gala carpet separately. For the Kardashians star's Karl Lagerfeld-inspired look, she rocked a sequined black bodysuit with floor-length sleeves. Bad Bunny, on the other hand, wore an all-white suit with flower detailing that is synonymous with Chanel. Despite them arriving separately, they were photographed inside the event walking side by side.
Since news hit that the two were dating in February, they've been spotted multiple times together. Last month, the duo enjoyed a horseback riding date at the Hidden Hills Equestrian Center. They spent 90 minutes together riding the horses, according to TMZ. 
An insider recently told People that things are getting serious between the couple. "They are very cute together. Kendall is happy," the source said. "He is a fun guy. Very much a gentleman and charming. She likes his vibe. He is very chill." They added, "It was a slow start, but they spend almost every day together now."
At the moment, Jenner is exclusively dating Bad Bunny, according to the source. "He hangs out with her friends and she hangs out with his," they said. "It's more of a relationship now. Kendall is not seeing anyone else. She really likes him."