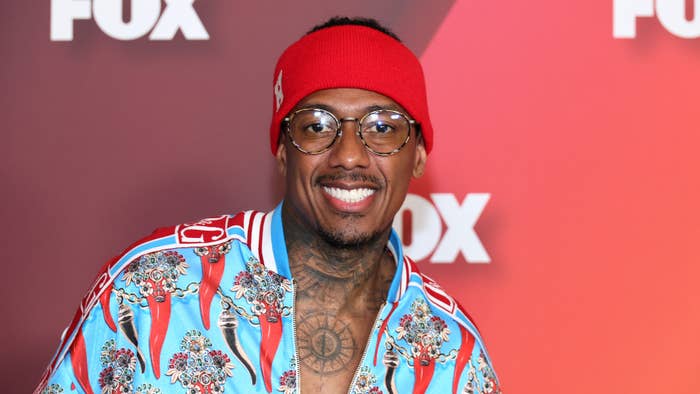 Nick Cannon's family is growing day by day.
The mother of his eleventh child, model Alyssa Scott took to Instagram to share that the pair are expecting their second child together. They celebrated the moment by sharing maternity photos on Instagram, where they're both naked in a bathtub.
"This is a MIRACLE & a BLESSING," Scott captioned one of the images.
Scott first revealed that she was pregnant on Oct. 26, but didn't announce that Cannon is the father. The IG photos showed Scott posing with her four-year-old daughter, Zeela, from a previous relationship. Scott and Cannon had their first child together, Zen in June 2021, who tragically passed away in December 2021 from brain cancer.
Cannon has children with six total women. Besides his two children with Scott, Cannon shares three children with Brittany Bell, two children with Abby De La Rosa—who is also expecting—two children with Mariah Carey, one child with Bre Tiesi, and one child with LaNisha Cole.